'Counting On' Fans Think Some of the Duggar Women Have Strange Relationships With Their Fathers
Counting On fans know by now that the Duggar family is unlike most modern American families. Michelle and Jim Bob Duggar have chosen to raise their kids with a strict set of rules that kept them out of touch with the real world for their entire upbringing. But the couple's values stem from religion, where men and women are looked at differently. And some fans think the Duggar women (both the daughters and the spouses) have strange relationships with their fathers.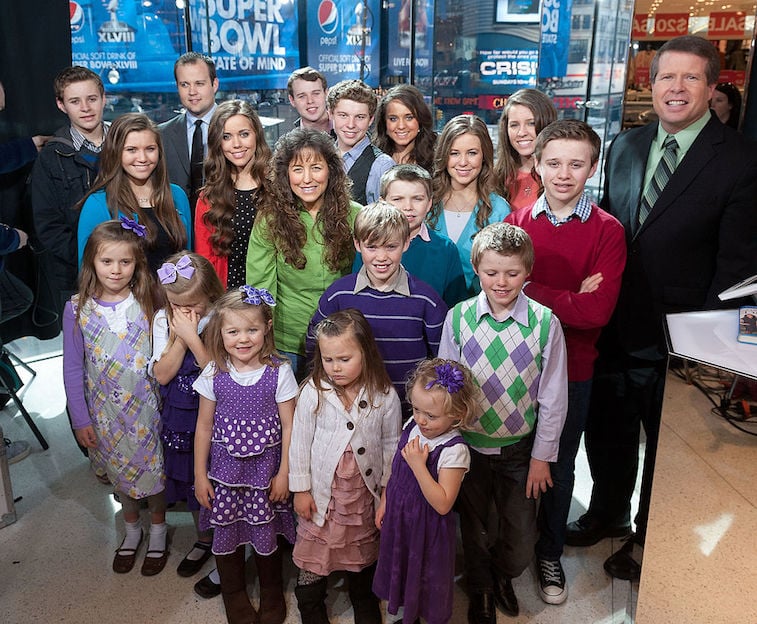 The Duggars' religion values men differently than women
Michelle and Jim Bob Duggar are Baptists, and they don't have the same gender roles that most modern families do. Rather, to them, a woman's job is to take care of the kids and please her husband. Michelle once said the infamous line, "Anybody can make lunch for him… But you are the only one who can meet that special need that he has in his life for intimacy." It's clear that a woman's role is to be submissive and to let her husband control everything. But it seems to have created an odd relationship between fathers and their daughters.
The Duggar daughters reportedly had a photo of their father in their bathroom
Someone who follows the Duggar family once posted a screen capture to Reddit, which clearly showed a photo of a young Jim Bob framed in his daughters' bathroom. Reddit users then discussed the photo, suggesting that it was entirely inappropriate to have a photo of their teenage father seemingly watching them while they were in the bathroom. "It's so weird that's it's a picture of when he was young AND alone," one user wrote. Similar comments filled the thread.
Lauren Swanson had a 'first look' with her father at her wedding
The Duggar daughters aren't the only ones who have bizarre father-daughter relationships. Fans have suggested the same of both Lauren Swanson (married to Josiah Duggar) and Kendra Caldwell (married to Joseph Duggar). Reddit users were also discussing the odd nature of Swanson having a "first look" with her father before her wedding, and Josiah asking her father's permission to kiss her by saying, "Can I kiss her, daddy?" Some members of the Reddit thread expressed that they felt the same uncomfortable vibes from Caldwell's father, too; Caldwell was raised very similarly to the Duggars.
The girls' fathers are the ones they must obey in the family
It's possible that the reason the girls have such anattachment to their father is because they are raised to believe that theirfather is the most important person in their life. The Duggar family, andfamilies similar to them, value men as the "headship" of the family — thedecision maker and the one whomthey must always obey. These fathers raise their daughters to believe thatthe men in their lives are their superiors, which might explain the constantneed for permission, such as Josiah Duggar asking his wife's father if he couldkiss her.
Source: Read Full Article