Defamed Rebel Wilson turns to High Court
Hollywood actor Rebel Wilson, who wants to take her defamation saga to the High Court of Australia, plans to argue her career was on an "upwards trajectory" before she was defamed by Bauer Media.
Replay
In June, Wilson was ordered to repay almost 90 per cent of her record $4.7 million payout after the Woman's Day publisher, which defamed her by painting her as a serial liar, successfully appealed the Supreme Court of Victoria decision on damages.
The Pitch Perfect actress was also ordered to pay 80 per cent of Bauer's appeal costs.
During her initial defamation trial last year, Wilson said "vulture" journalists from Bauer ripped her to shreds and ruined her years of hard work to make it in Hollywood.
The all-woman jury believed Wilson, finding the articles from Woman's Day, Australian Women's Weekly, NW and OK magazines were not substantially true and were likely to harm her.
But the Court of Appeal found it couldn't be proven Wilson missed out on film contracts as a result of the articles, which claimed she lied about her real name, age and childhood.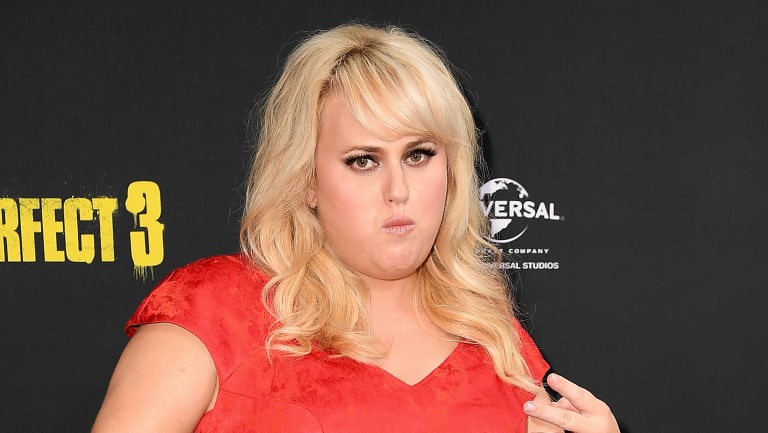 Rebel Wilson's lawyers have lodged an application to appeal the Court of Appeal's decision to slash her payout from Bauer.
On Wednesday, Wilson's lawyers lodged an application for special leave to appeal with the Australia's highest court.
If her application is successful, Wilson's fight could end up in Canberra before a full bench of the High Court.
In the 12-page application, $9000-a-day barrister Matthew Collins QC alongside fellow barrister Renee Enbom argue the Court of Appeal made a number of errors, including that Wilson needed to prove economic loss after being fired from movie roles.
The Court of Appeal overturned Supreme Court Justice John Dixon's finding that Wilson's career had been on an "upwards trajectory", instead saying he had given "a picture of the plaintiff's career trajectory that significantly overstated its success and ignored its hiccups".
But Mr Collins and Ms Enbom will argue Justice Dixon was correct, and that he was also correct in finding the articles caused a "huge international media firestorm" affecting Wilson's career and reputation.
They will also argue the Court of Appeal was wrong in concluding Wilson needed to prove economic loss by showing a project had been "taken off the shelf".
AAP
Source: Read Full Article