Emmerdale fans slam 'unrealistic' storyline twist as Liv keeps quiet on Jacob's abuse by Maya – despite her paedo dad getting sent to prison
EMMERDALE fans have slammed the recent twist to the Maya and Jacob abuse storyline calling in "unrealistic" and accusing the soap writers of not knowing their own characters.
Last night Liv Flaherty was stunned to catch her ex-boyfriend half naked with his step-mum in his bedroom but instead of turning them in decided to blackmail Maya instead.
Stalwart viewers of the soap will remember Liv and her brother Aaron were both abused by their dad, Gordon Livesy, which made her not revealing the secret straight away unrealistic.
Instead Liv, played by Isobel Steele, decided to play Monster Maya at her own game and demanded £5,000 to keep her sordid secret.
Outraged fans blasted the twist, with one writing: "Liv is so stupid, she's blackmailing Maya? Why didn't she tell Aaron? Especially after what he went through with their dad. I thought she would have had the sense to record Maya when she met her on the bridge"
While another commented: "I swear sometimes #Emmerdale writers don't even know their characters. The poor character continuity is starting to piss me off! LIV would 100% tell somebody straight away about Maya and Jacob, after all she learnt from her own Dad and Aaron. She wouldn't keep this a secret."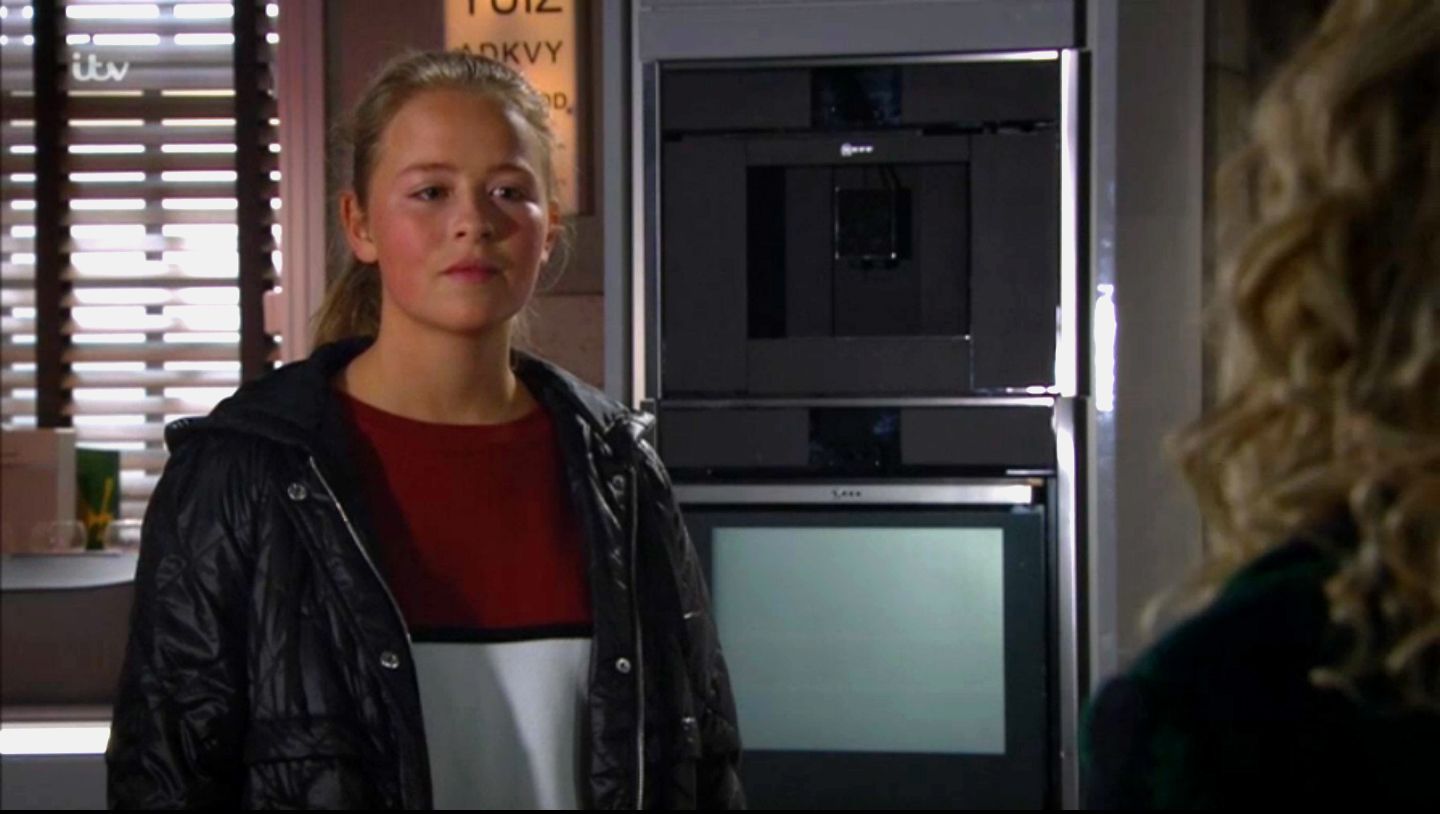 Last night viewers were heartbroken for Liv was dumped by Jacob after she offered to have sex with him. The distraught teen was even more thrown when she discovered him half naked and with his teacher/stepmum practically in bed together.
Maya, played by Louisa Clein, attempted to pass off their relationship as Jacob having a crush on her but Liv revealed that the 15-year-old had already admitted they loved each other.
Liv called Maya out, saying she knew Maya was twisting the truth to her advantage.
"My dad used to do that," Liv told Maya. "Twist things, make you feel sorry for him. They locked him up for the sick perv that he was."
"You can't tell anyone," Maya shoots back, with Liv replying: "I can do what I want."
Despite being glad Maya's abuse had finally been busted, fans were unhappy that Liv didn't immediately tell her brother or Jacob's dad.
One viewer wrote: "After what Arron n Liv have been through with their abusive dad, she needs to tell someone! Start with Robert he will understand! Only a soap I know but it's true!#emmerdale"
Another added: "Liv has got a mature head on her shoulders and as she said, she recognised the same behaviour with her dad… there's no way she would keep quiet about something like this ? #emmerdale"
---
Got a story? email digishowbiz@the-sun.co.uk or call us direct on 02077824220.
We pay for videos too. Click here to upload yours.
---
Source: Read Full Article