Every Moment From 'Total Bellas' Season 3 That Shows John Cena and Nikki Bella's Crazy Relationship
John Cena and Nikki Bella have had quite a year. In the first six months of 2018, they have already called off their wedding and then reportedly gotten back together.
Much of this has been documented for the E! reality series Total Bellas, the third season of which begins with Cena and Bella preparing for their wedding. Throughout Season 3 thus far, we've gotten a much better sense of why Cena and Bella broke up in the first place.
Although there are some who are convinced the whole thing is fake, here's what Total Bellas has presented to us so far about Cena and Bella's crazy year and why they decided to split up.
1. Bella began to really bond with her sister's baby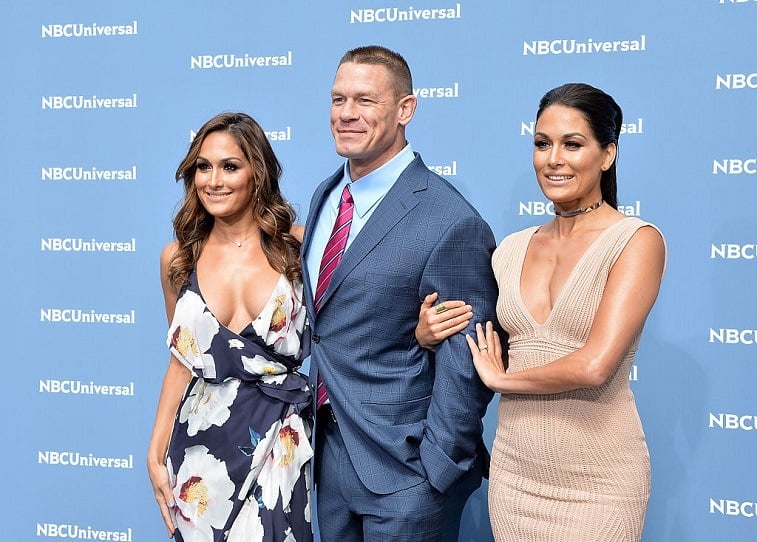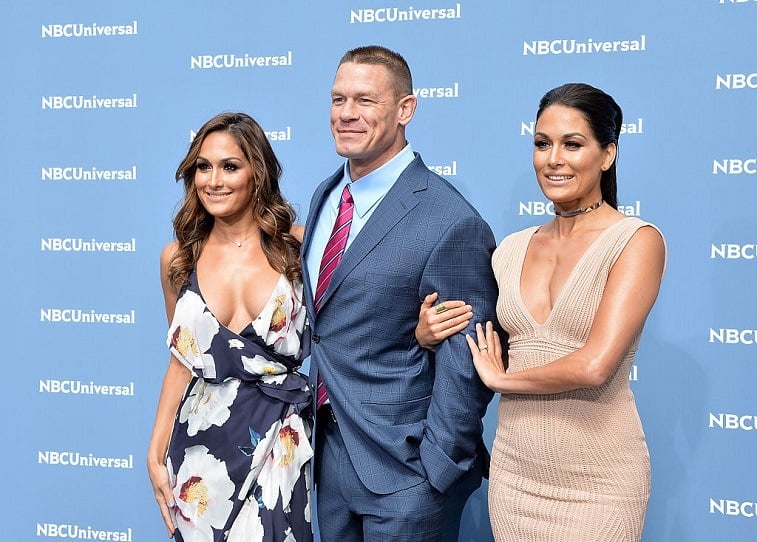 Nikki Bella, John Cena, and Brie Bella attend the NBCUniversal 2016 Upfront Presentation on May 16, 2016, in NYC. | Slaven Vlasic/Getty Images
Fans of Total Bellas will know that in previous seasons, Cena has said that he didn't want to marry Nikki Bella because he doesn't want to have kids while she does. When Cena ultimately popped the question, Bella said she had accepted that she won't be a mom.
But then her sister, Brie Bella, had a baby, Birdie. And early on in Total Bellas Season 3, it becomes clear that Nikki Bella spending time around Birdie is making her want to be a mom even more. Considering her wedding to Cena was right around the corner, the timing couldn't have been worse.
"I was 100 percent okay with not being a mom, and then Birdie just gets cuter by the day," she says on the show.
Next: Nikki Bella told John Cena about this, and here's how he responded. 
2. Cena again told Bella he didn't want to have kids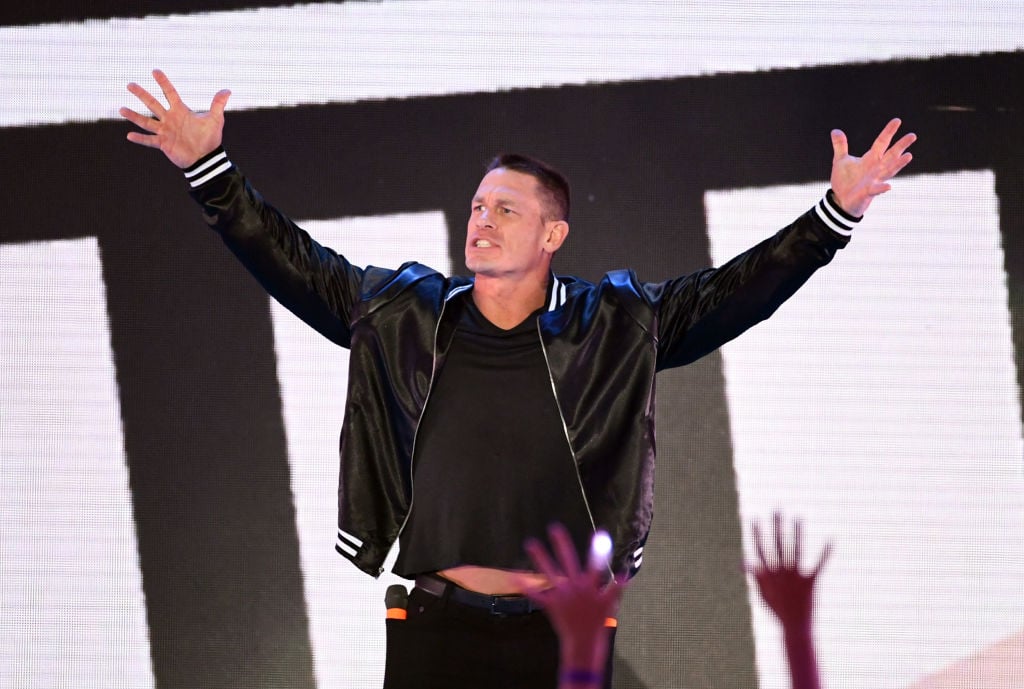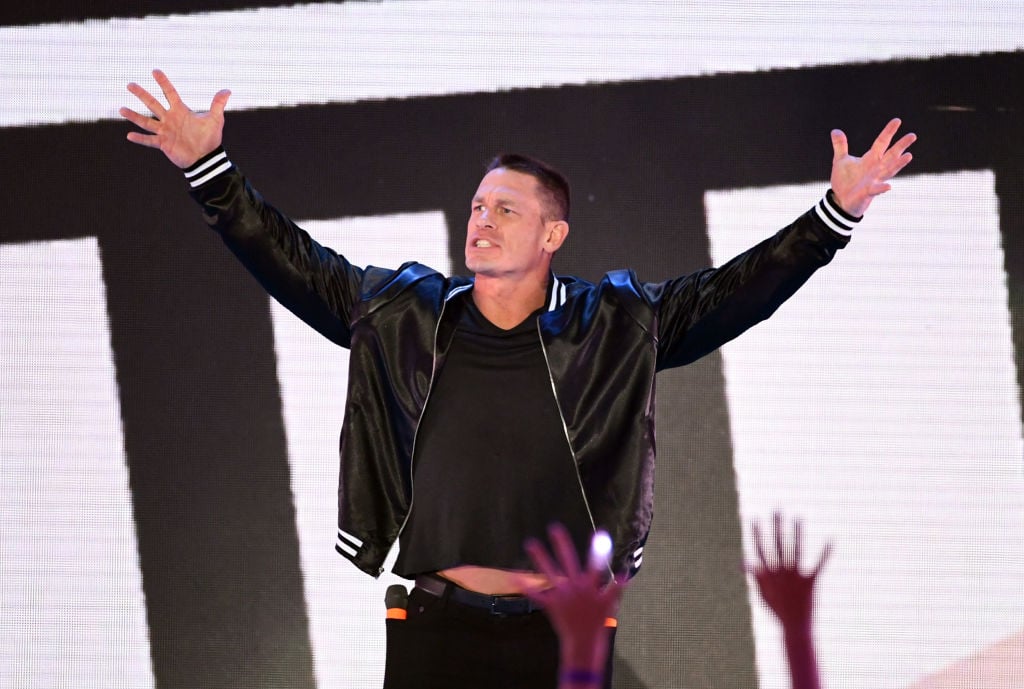 John Cena | Kevin Winter/Getty Images
But although Bella was having baby fever, Cena was apparently still holding firm in his opinion that he didn't want to have kids. In the first episode of Season 3, Nikki Bella tells her sister that she again brought up her feelings about wanting to be a mom with Cena, and he said, "absolutely not."
Brie noted that she thinks it's ridiculous that they're still going through with the wedding when there's someone else out there who will give Nikki babies.
Next: There was also this tension while planning the wedding.
3. Bella felt like she was making compromises planning the wedding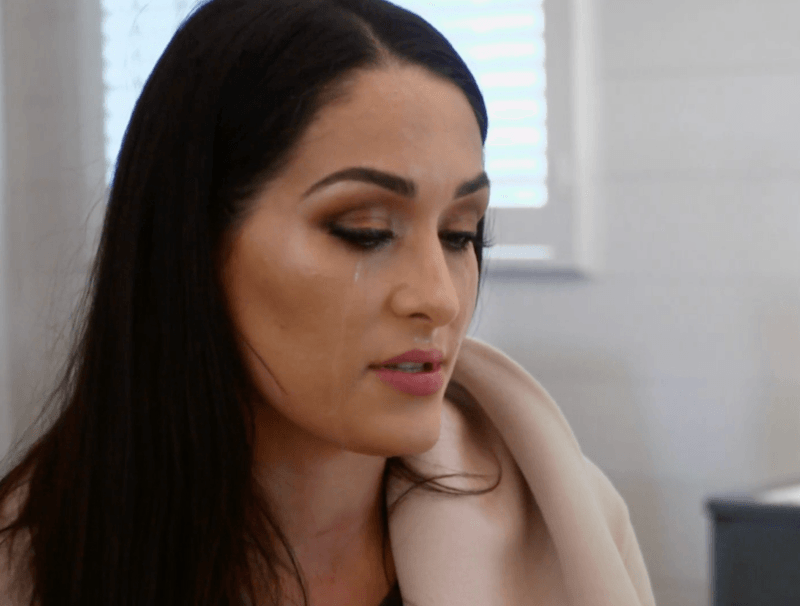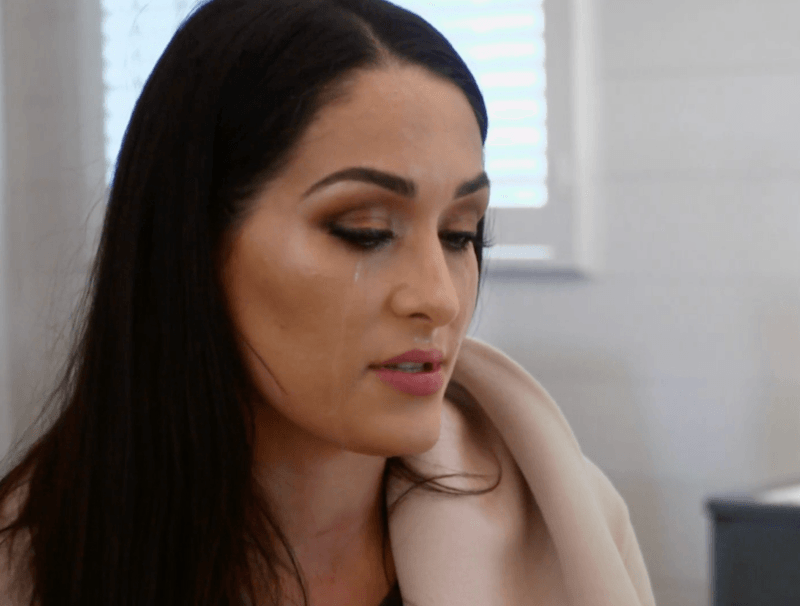 Nikki Bella on Total Bellas | E!
This season has given us a glimpse into Cena and Bella's wedding preparation. And according to the show, Bella felt like she was making a lot of compromises. The main one was that they agreed that they would have the wedding in West Newbury, Cena's hometown, something Bella clearly was not happy with.
This created a lot of negativity leading up to the wedding, with Brie repeatedly telling her sister that she needs to stop compromising. However, Cena and Bella ended up moving it to Napa County, where Bella wanted all along.
In general, though, the lead-up to the wedding seemed to be a bit rushed; at one point, Brie said that she couldn't believe how much Nikki and John hadn't done yet when the wedding was right around the corner.
Next: Nikki Bella had this fear going into the wedding. 
4. Bella was worried about Cena getting cold feet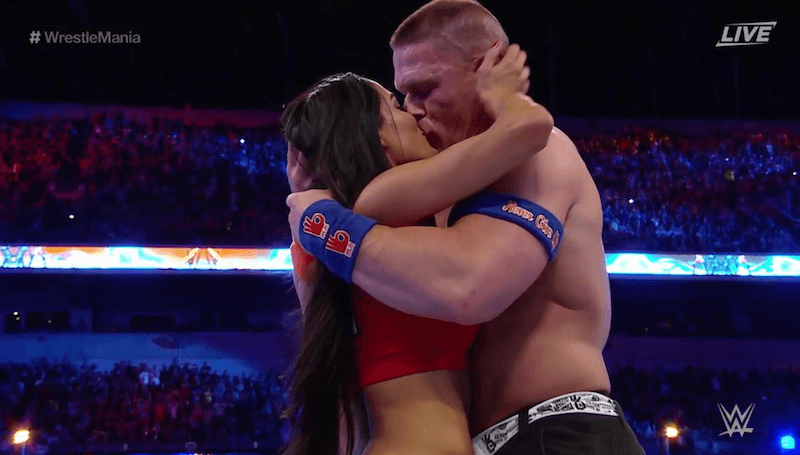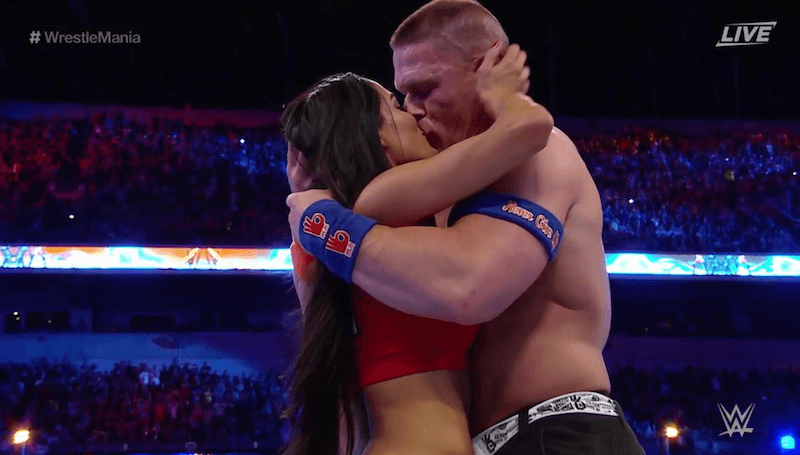 John Cena and Nikki Bella | WWE Wrestle Mania via YouTube
While talking about how many compromises she was making leading up to the wedding, Bella admitted that she's actually afraid of Cena calling off the wedding. "Finally, the love of my life wants to get married, and I don't want to rock that boat," she said. "I don't want him to then regret ever proposing to me."
Bella went on to say that Cena has proclaimed for years that he was never going to marry. So now that she has gotten him to commit, she was worried about giving him any reason to back out, such as by objecting to where the wedding would take place. Brie later tells Nikki that she thinks it's ridiculous how Nikki is walking on eggshells with Cena.
Next: Nikki Bella had this fear about being married to John Cena.
5. Bella said she's alone a lot
Nikki Bella | Nikki Bella via Instagram
Later, Bella expressed on the show that she leads a very lonely life, something she fears will continue to be the case after the wedding.
"It's hard at times," she says. "What people don't realize about my relationship is I'm alone a lot. And I'm alone in these big, beautiful homes…but to be honest, since we've gotten engaged, John and I have maybe shared our bed together maybe 30 days total out of like six months."
This was filmed before Cena went on his Blockers press tour, and so hearing Bella say that was certainly not a good sign.
Next: She realized in this moment that she was unhappy. 
6. Bella didn't really enjoy her engagement party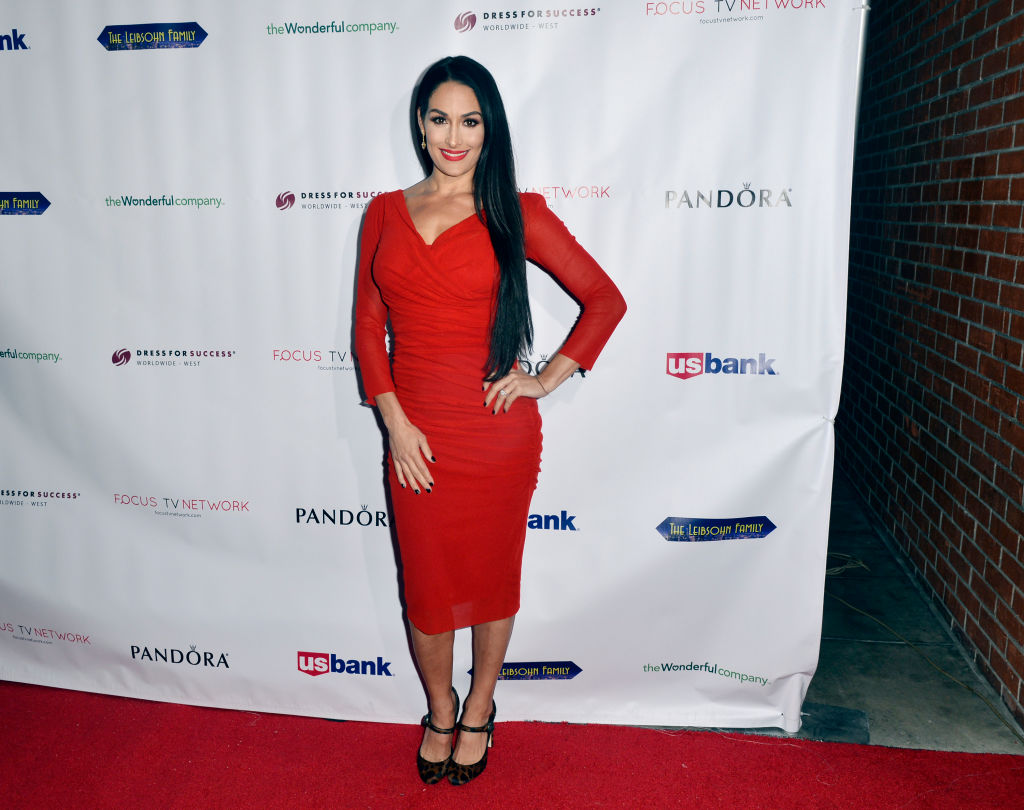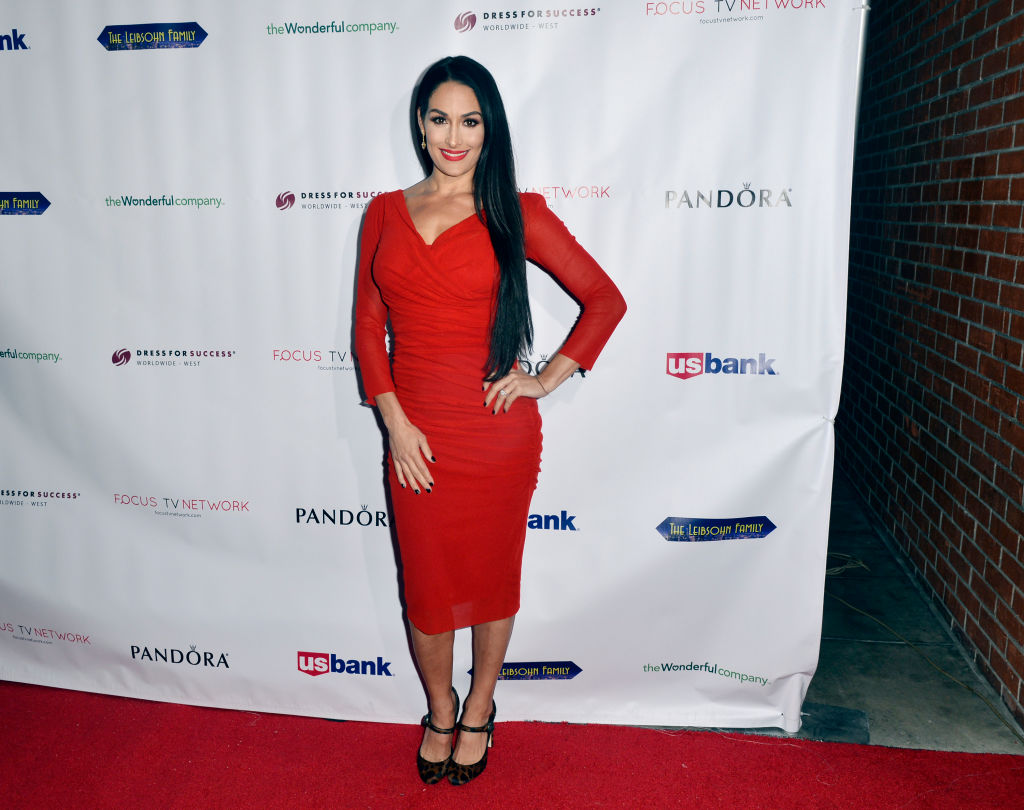 Nikki Bella | Jerod Harris/Getty Images for Dress for Success Worldwide-West
The second episode of Total Bellas' third season focused on Cena and Bella's engagement party. But the whole time, Bella wasn't enjoying it the way she wanted to. "I thought you're supposed to be excited for this," she says. "…I don't know. There's just something that's not feeling right."
The party ends up going pretty well, other than the fact that Bella's sister-in-law announces that she's pregnant. This brings back up Bella's feelings about wanting to be a mom.
Next: Nikki Bella finally confronts John Cena about wanting to have kids.
7. Bella confronted Cena about wanting to have kids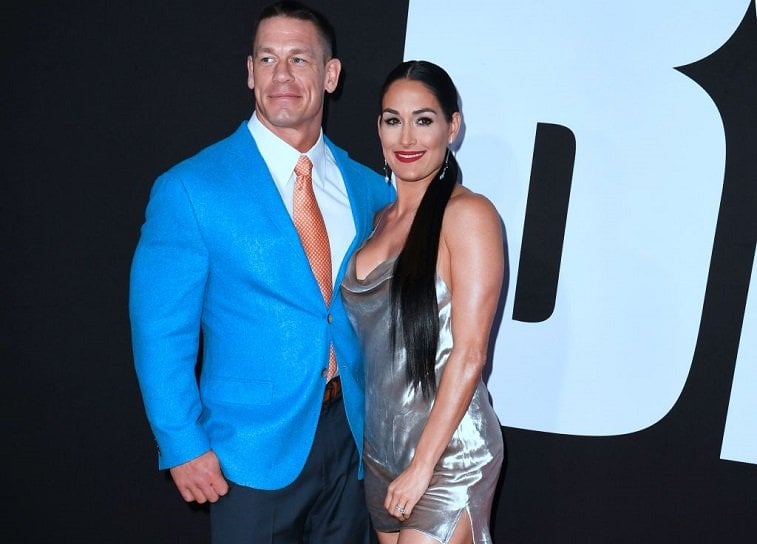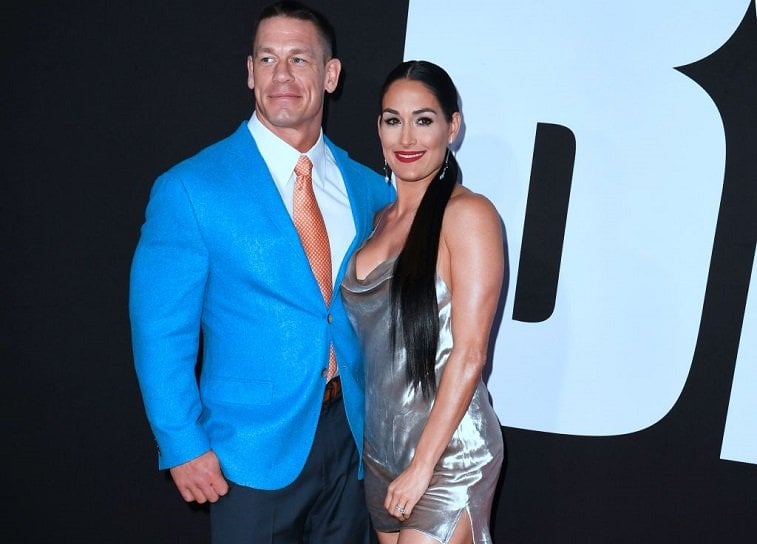 John Cena and Nikki Bella | Frederic J. Brown/AFP/Getty Images
Shortly after that engagement party announcement, Bella comes close to tears in a confessional; she says that she knows deep down, she wants a baby. Ultimately, Bella tells Cena about this, explaining that she wants to be a mom.
Cena responds that he had a feeling this would happen and that he's not sure they should still go through with the wedding. However, this part of the episode is taking place in January 2018, three months before Cena and Bella announced they had called off the wedding.
Next: What happened next. 
8. They then officially called off the wedding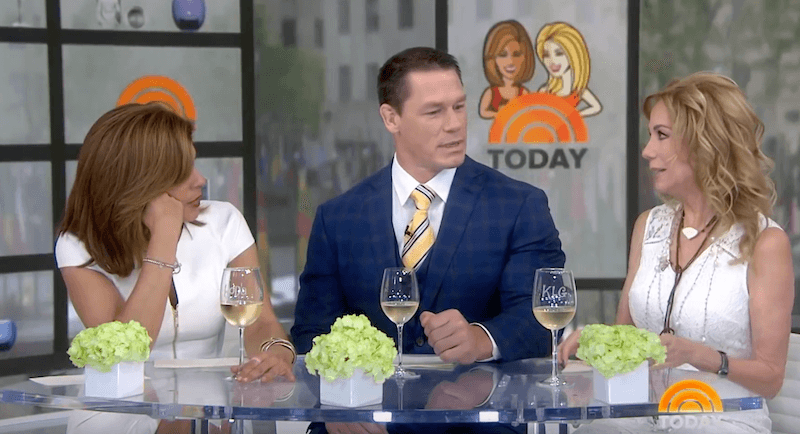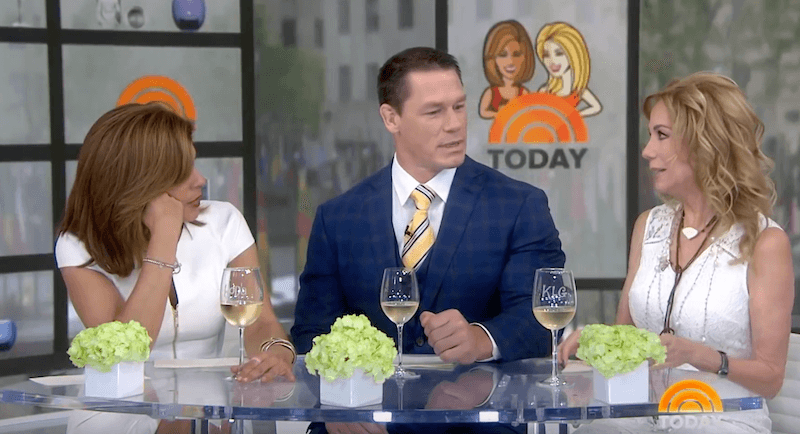 John Cena on Today | NBC
The third episode of Total Bellas' third season reveals that Cena and Bella did in fact call off their wedding in January 2018, deciding not to reveal this to anyone but their families.
Bella also explained on the show that there were other reasons for the break-up, such as the fact that she felt like she had become such a "yes girl" and lost sight of who she is.
At some point beyond the Total Bellas episodes that have aired, though, Cena apparently changed his mind about wanting to have kids. After all, in an April 2018 interview, he said that he used to not want to get married and have kids, but meeting the right person changed his mind.
Now, People is reporting that the two are officially back together after being broken up for just six weeks.
Check out The Cheat Sheet on Facebook!
Source: Read Full Article