Exclusive: 'Unsellable Houses' Twin Hosts Lyndsey and Leslie Reveal 1 Cheapest Trick to Get Multiple Offers
Selling a house can take more effort than people expect. Despite most of the country being a seller's market right now, certain properties just don't move. Unsellable Houses hosts Leslie Davis and Lyndsay Lamb know the struggle too well. These twin sister real estate agents are experts at transforming dud houses into multiple offer situations.
Each client on HGTV's Unsellable Houses needs something a little different. But overall, Leslie and Lyndsey keep seeing the same mistakes over and over.
Here's what these two real estate experts think sellers should focus on to sell their homes quickly and for a huge profit.
'Unsellable Houses' on HGTV is both entertaining and informative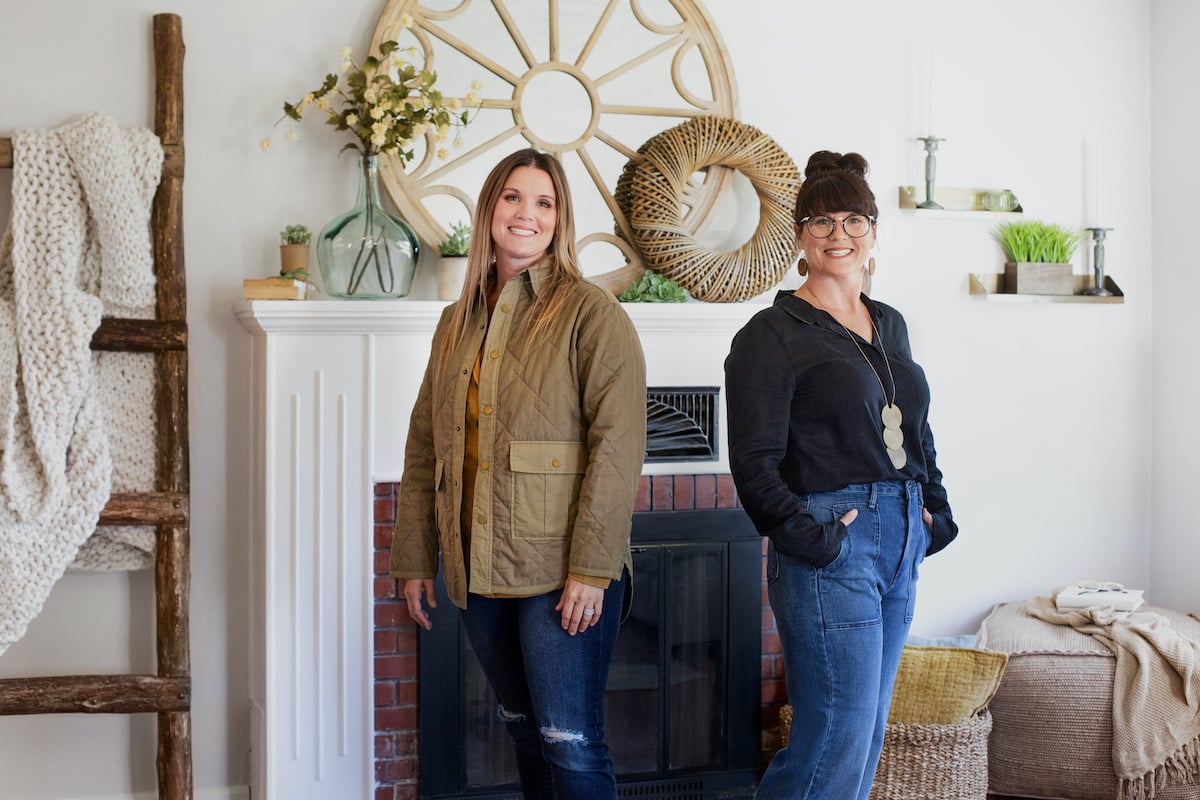 It's no wonder the highly watchable series Unsellable Houses is such a hit on HGTV. The premise is familiar, but the execution offers a unique twist for viewers interested in seeing outdated houses get gorgeous makeovers.
The twin real estate pros work in the Pacific Northwest where the housing market is booming. Leslie and Lyndsey pony up their own cash for client renovations then split additional profits with the homeowners. Each sister has unique skills that combine to create an unstoppable force.
"Lyndsay and I are the perfect balance—she has the keen eye for design, and I know our local market better than anyone," Leslie said in a press release. "We thrive on executing strategic renovations that get our clients' houses sold in record time and get the most return on their investment."
The 1 mistake Leslie and Lyndsay keep seeing on 'Unsellable Houses'
Every home may be different, but there are certain mistakes that the Unsellable Houses hosts see over and over. When asked what design faux pas they constantly have to update, Lindsay said it's outdated wood trim.
"I would say oak, like the reddish oak, that's everywhere in homes, from the trim to the cabinets to the doors… we do that all the time," the host told Showbiz Cheat Sheet exclusively.
The other interesting issue they encounter is "big, chunky fireplaces" that overtake a room and create an eyesore. Prospective home buyers don't want to deal with taking them out, so Lyndsey and Leslie tackle it themselves.
Cheap, easy updates the 'Unsellable Houses' hosts swear by
When asked for the specific tricks they use to update houses, Lyndsay and Leslie insist that paint is the most important tool in their arsenal.
"Hands down, paint," Leslie told Showbiz Cheat Sheet. "There's very rarely a house that we walk in and there's not paint that we suggest. If it's a fresh coat of paint on the front door, even if it's white."
She continued: "Touching up the paint on the trim, touching up the paint on the pantry, those high traffic areas… paint goes so far and makes it feel fresh and makes it smell fresh. Such a big transformation."
As for specific paint colors, the twins recommend Urbane Bronze by Sherwin Williams as a deep, dark accent color. For neutrals, they recommend Spare White (a light gray), First Star, and Simply White, all by Sherwin Williams.
What's up for Season 2 of 'Unsellable Houses'
The sophomore season of Unsellable Houses is looking exciting, including tons of new content and surprises. The first episode follows Leslie and Lyndsey as they take on a huge craftsman renovation that pays off bigtime. Simultaneously, they're putting the finishing touches on their first retail store and real estate offices. The whole family helps them with the project.
In general, the twin sisters' kids will be more involved in the second season and they couldn't be more pleased. "Together, we have four boys," Lyndsey told Showbiz Cheat Sheet. "So they're going to be super fun in the show." The boys help out with the new store plus one of them even learns how to drive in one episode.
Catch new episodes of Unsellable Houses exclusively on HGTV and the HGTV GO app, including the season premiere airing March 30, 2021, at 9 p.m. ET.
Source: Read Full Article