Friday Picks: Gardening Australia, The Living Room, Giadia at the Beach
GARDENING AUSTRALIA: GARDENER OF THE YEAR
*** three stars
Giada on the Beach.
7.30pm, ABC
One of the nicest things about this program, even for the non-gardener, is the unaffected people dedicated to their bits of earth. The five finalists for the annual award express their personalities and passions through their carefully nurtured creations. The celebrity courtyard makeover, however, is a study in flustered dissatisfaction. Leigh Sales hovers while Costa sorts out her borders before Annabel Crabb turns up for no apparent reason with a cake.
Gardening_Australia 2018.
THE LIVING ROOM
*** three stars
7.30pm, Ten
Continuing the theme of making the most of constricted outdoor space, Jamie Durie turns a balcony into a home entertainer's oasis. Elsewhere, Miguel Maestre proves it is possible to make a decent French cassoulet without meat and the Bondi Vet swims with dolphins. The beauty of this breezy magazine show is that it doesn't try to be something it isn't, nor does it go to great lengths to ram its sponsors' messages down our throats.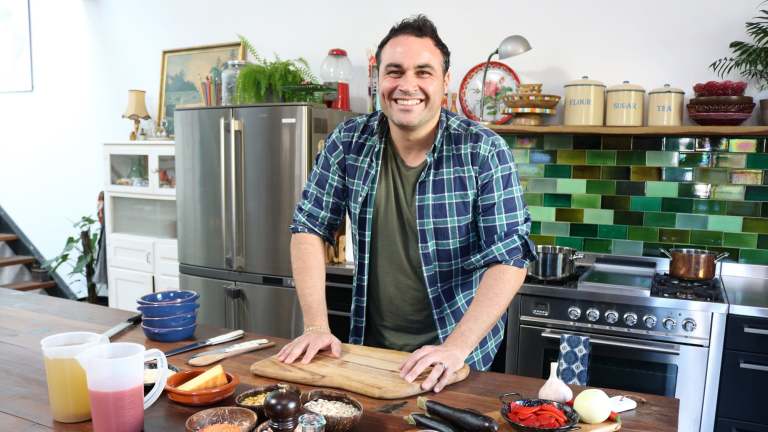 The Living Room.
GIADA AT THE BEACH
Series final ** two stars
7.30pm, SBS Food Network
The strikingly diminutive American TV chef Giada De Laurentiis, her figure neatly showcased in teeny tiny denim shorts, serves an indulgent brunch at her Malibu beach house for her daughter and friend. She's a bright and bubbly whiz in the kitchen, even if she puts peaches in her bacon frittata and fails to stir her ricotta pancake batter properly. Her berry cup topped with spiced crème fraiche looks divine.
Source: Read Full Article