Full Bloom Season 3 Release Date, Cast, And More Information
From "Craftopia" to "The Hype" to "FBoy Island," HBO Max is quickly becoming the go-to for audiences who want to watch unique and reality television shows. "Full Bloom" — one of the network's more successful reality shows — is also unorthodox in that it follows ten floral designers as they compete to make visually impressive floral arrangements in solo and team challenges. Per Next Season TV, the challenges the floral designers and artists have to take on include, putting together displays of various floral arrangements, which are then judged by a panel of experts. The contestant who doesn't impress gets cut while the eventual winner receives a grand prize of $100,000 to kick start their floral boutique business.
Wes Denning, one of the show's executive producers and creators, said that the concept came to them after watching videos on YouTube. "We thought we could tap into the creativity of arranging flowers, but after watching a lot of people arranging flowers on YouTube, we were sucked in after 10 minutes and discovered it's also very therapeutic, watching someone bring something beautiful to life," he said to the Los Angeles Times.
A lot of viewers were also mesmerized by the show and are inquiring about a third season. Luckily for them, we've got the deets on Season 3 of "Full Bloom" below.
When will Full Bloom Season 3 be released?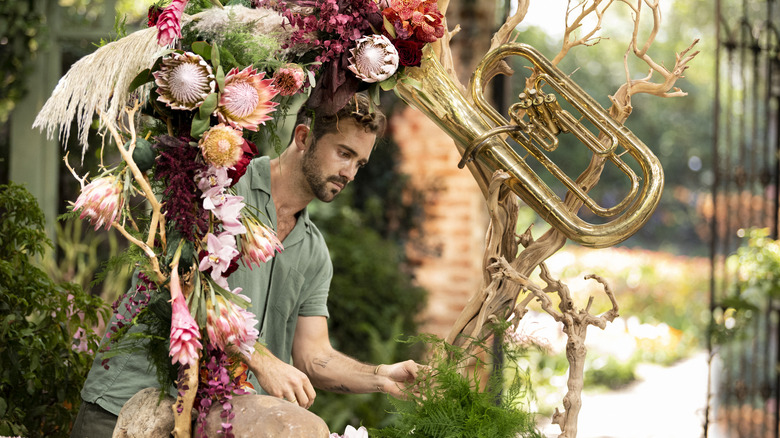 After two successful seasons, fans are anxiously waiting for Season 3 of "Full Bloom" to drop. Unfortunately, Next Season TV reports that HBO Max has yet to renew the show for a third season. But fans shouldn't fret as the renewal is still pending and there may be a chance that it'll get renewed in the next few months.
Given the audiences' reception, there's no reason that "Full Bloom" shouldn't get a Season 3 renewal, as it's one of the streamer's better performers and was awarded the 2021 International Format Award for best competition reality format, per Deadline. Furthermore, Jennifer O'Connell, Executive Vice President of Non-Fiction and Live-Action Family Programming at HBO Max, alluded that the show would have legs in a press release when Season 2 was renewed, saying (via TV Series Finale), "HBO Max is as thrilled to give a platform to these rising florists as we are to watch their stunning creations flourish."
Who will be the new contestants on Full Bloom Season 3?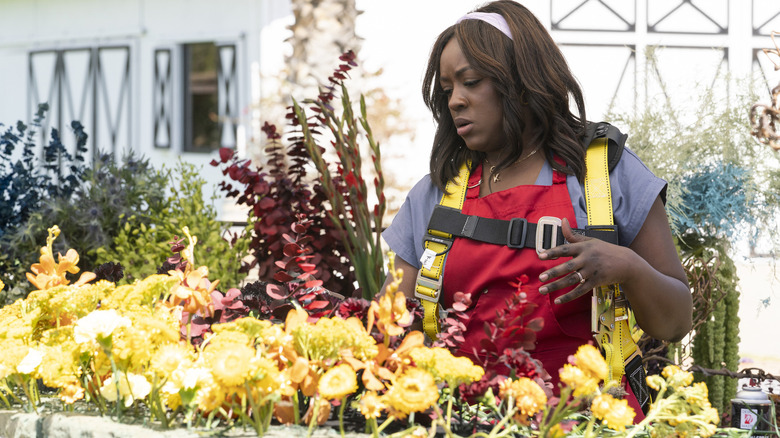 When, and if, Season 3 of "Full Bloom" returns, audiences will be introduced to a new crop of contestants who will bring their creativity and charisma to the competition. Contestants from Seasons 1 and 2 enamored audiences with their larger-than-life, beautiful floral arrangements, along with showcasing their unique personalities, making the show all the more enjoyable.
Besides the contestants, the judges are also very important to the show. The first two seasons featured a fun trio of judges; Simon Lycett of London (who designed the floral arrangements for Prince Charles' wedding), floral boutique owner Elizabeth Cronin, and Maurice Harris, a star florist, and visual influencer, per the Los Angeles Times.
As the show still hasn't been renewed, it is unclear if the trio would be back or if HBO Max will bring in new faces to judge. Whatever they decide, viewers can expect to be entertained by the drama of cuts and adoration for the contestants' creations.
Full Bloom Season 3 will stay true to its roots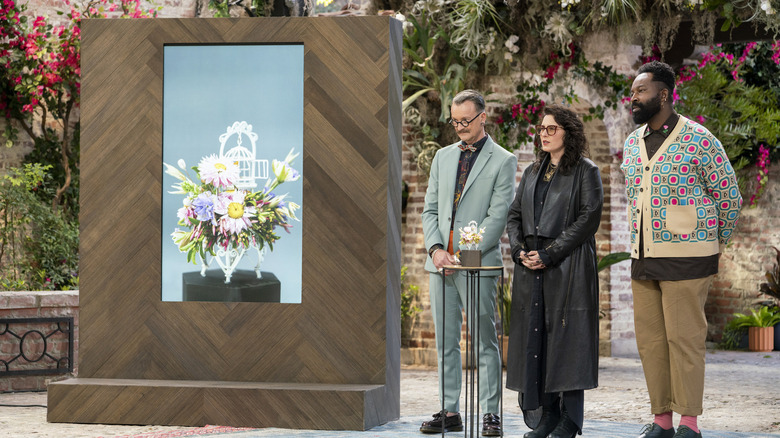 While many reality-based competition shows on television and streaming often focus on catty drama and water works, "Full Bloom" wants its contestants to feel good, and therefore the plot line focuses more on their talent rather than their sabotage. Executive producer, Wes Denning, emphasized this point ahead of the first season premiere. 
"It's not a stem-throwing fistfight. It's not about you going to snap the necks off your competitors' orchids while they're not looking," he told the Los Angeles Times about the friendly — but competitive — spirit of the show. "We wanted it to have some teeth, so we wanted to find people who would not only be willing to compete on the show but take it seriously and want to win." Denning added, "…we definitely explore character a lot more than the traditional reality show. We really get to know our contestants."
Here's hoping that Season 3 will be renewed so Denning and audiences can continue to focus on the artistry that is flowers.
Source: Read Full Article