Gal Gadot Hasn't Always Looked Like This
Gal Gadot | Frazer Harrison/Getty Images
Gal Gadot, star of Wonder Woman, the record-breaking 2017 superhero blockbuster, has been nabbing headlines all over the place. But it's not just the acclaimed film that has everyone talking.
Like her onscreen counterpart, Diana Prince, Gadot (whose full name is correctly pronounced gahl gah-DOTE) is a strong woman with an interesting backstory. Here's a look back at Gadot's life and her evolving looks.
As Miss Israel 2004
Miss Universe 2004 | Martin Bernetti/AFP/Getty Images
In 2004, Gadot won the Miss Israel beauty pageant at the age of 18. She competed in the Miss Universe pageant in Ecuador that same year, where she did not place. 
As a soldier in the Israel Defense Forces
An Israeli soldier | Uriel Sinai/Getty Images
As an Israeli citizen, Gadot was required to serve in the IDF. During her two years of service, Gadot was a combat trainer, an experience that went on to help her in her film career. In 2007, Gadot was a part of the Maxim photo shoot "Women of the Israeli Army."
As Gisele in The Fast and the Furious franchise
Gal Gadot in Fast & Furious | Universal Pictures
Gadot's first big break came when she was cast as Gisele in Fast & Furious, the fourth film in the franchise. She returned to the role twice more, until the weapons expert sacrificed herself to save her boyfriend, Han, in Fast & Furious 6.
On Israeli TV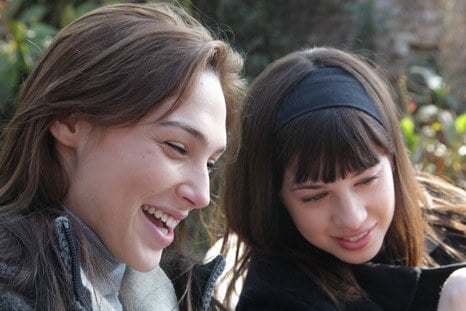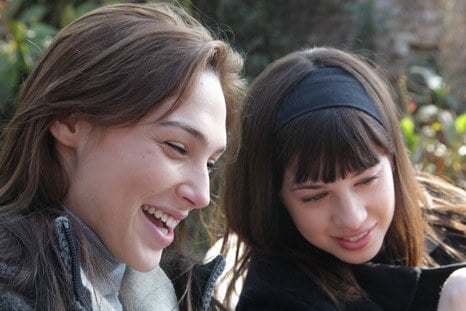 Gal Gadot and Nitzan Levratovsky in Kathmandu | July August Productions
During her time as Gisele, Gadot also racked up some TV credits in her native Israel. Gadot appeared as Kika in 17 episodes of Asfur, a crime drama that aired for two seasons. She also starred in a 2012 miniseries titled Kathmandu, about Israeli backpackers in the Nepali city.
In Batman v Superman: Dawn of Justice
Gal Gadot and Ben Affleck in Batman v Superman: Dawn of Justice | Warner Bros.
Gadot made her first appearance as Wonder Woman in the March 2016 blockbuster Batman v Superman: Dawn of Justice. Though she had far less screen time than her costars Ben Affleck and Henry Cavill, who make up the title characters, Gadot's scenes were considered some of the most enjoyable of the film, and got many fans excited to see her in her solo flick.
In the film Criminal
Gal Gadot in Criminal | Summit Entertainment
Sci-fi action thriller Criminal was released in April 2016. Gadot stars as Jill Pope, the wife of a CIA agent who is killed and whose memories are implanted into convict Jerico Stewart, played by Kevin Costner. The flick received generally poor reviews.
In Keeping Up with the Joneses
Gal Gadot and Jon Hamm in Keeping Up With the Joneses | 20th Century Fox
Gadot tried her hand at comedy with the star-packed Keeping Up with the Joneses. Also released in 2016, the film follows Jeff and Karen Gaffney (Zach Galifianakis and Isla Fisher) as they investigate their too-perfect new neighbors, Tim and Natalie Jones (Jon Hamm and Gadot). Unfortunately, the film was not well-received, and did poorly both at the box office and with critics.
Presenting at the Golden Globes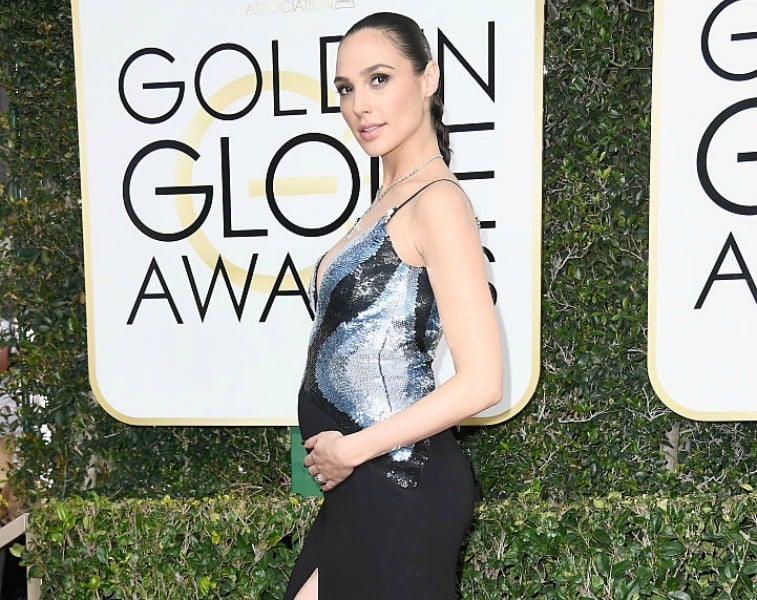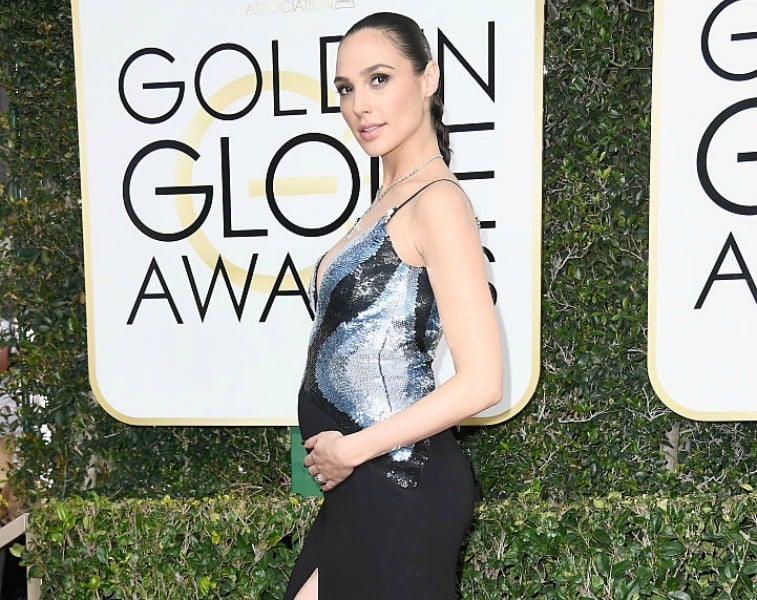 Gal Gadot attends the 74th Annual Golden Globe Awards | Frazer Harrison/Getty Images
In November 2016, Gadot announced via Instagram that she was pregnant with her second child with husband Yaron Versano. Then, in January 2017, Gadot presented the award for Best Foreign Language Film alongside Chris Hemsworth at the 74th Golden Globes. Gadot gave birth to her daughter, Maya, in March 2017, and it was later revealed that while filming reshoots for Wonder Woman, she was five months pregnant.
As Diana Prince in Wonder Woman
Gal Gadot in Wonder Woman | Warner Bros.
Despite her earlier roles, Gadot will now likely forever be associated with Wonder Woman. The film crashed onto the big screen in June 2017, and smashed records left and right. Gadot has continually expressed her love of the film, the character, and her fans, and will likely remain a part of the DC Extended Universe for a long time to come.
Check out Entertainment Cheat Sheet on Facebook!
Source: Read Full Article