Get Excited Because Halsey Is Making Her Acting Debut in Your New Favorite TV Drama
2020 has stalled so many Hollywood productions, but I come bearing news that will get you so pumped for ~the future of television.~ Euphoria's Sydney Sweeney and your fave artist, Halsey, are teaming up for a brand new show that's already being compared to Gossip Girl.
Halsey and Sydney will both star in and produce The Player's Table, the TV adaptation of Jessica Goodman's bestseller, They Wish They Were Us. The novelist and Cosmopolitan's op-ed editor's debut novel follows Long Island prep student Jill Newman (played by Sydney) as she uncovers what really happened to her best friend, Shaila Arnold, who Jill believes was killed by Shaila's boyfriend, Graham Calloway.
Halsey is set to play Rachel Calloway, a former member of "The Players" secret society who is convinced her brother, Graham, didn't murder Shaila. Despite the possibility of putting her friendships and future in jeopardy, Jill goes on a twisting journey with Rachel to find out what the hell happened the night Shaila was killed.
The Player's Table is Halsey's official acting debut, but don't forget she did make that "how great" cameo in A Star Is Born, which was very great, TBH. If you liked her ASIB line, she'll have plenty more in this show.
This isn't the first time Halsey and Sydney have worked together. Sydney starred in the singer's "Graveyard" music video, which was nominated for a VMA, and reached out to Halsey in the hopes of working together again.
If you want to get ahead of the game and be able to compare the book to the show when it premieres, go ahead and check out They Wish They Were Us.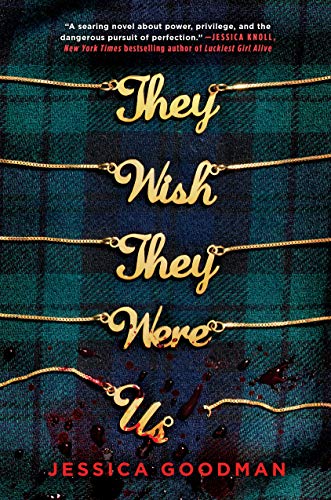 Source: Read Full Article