'Grey's Anatomy' Alum Patrick Dempsey Describes His Last Day on the Show: 'I Very Quietly Left'
Grey's Anatomy fans still mourn the loss of Dr. Derek "McDreamy" Shepherd, portrayed by Patrick Dempsey. After 11 seasons of playing the hunky yet sensitive neurosurgeon and romantic counterpart to Meredith Grey (played by series matriarch Ellen Pompeo), Dempsey's beloved character was killed off the show.
Starring on the medical drama since its premiere in 2005, Dempsey's departure should have prompted a ceremonious farewell from the cast and crew. Yet the actor revealed his last day on set was understated to say the least.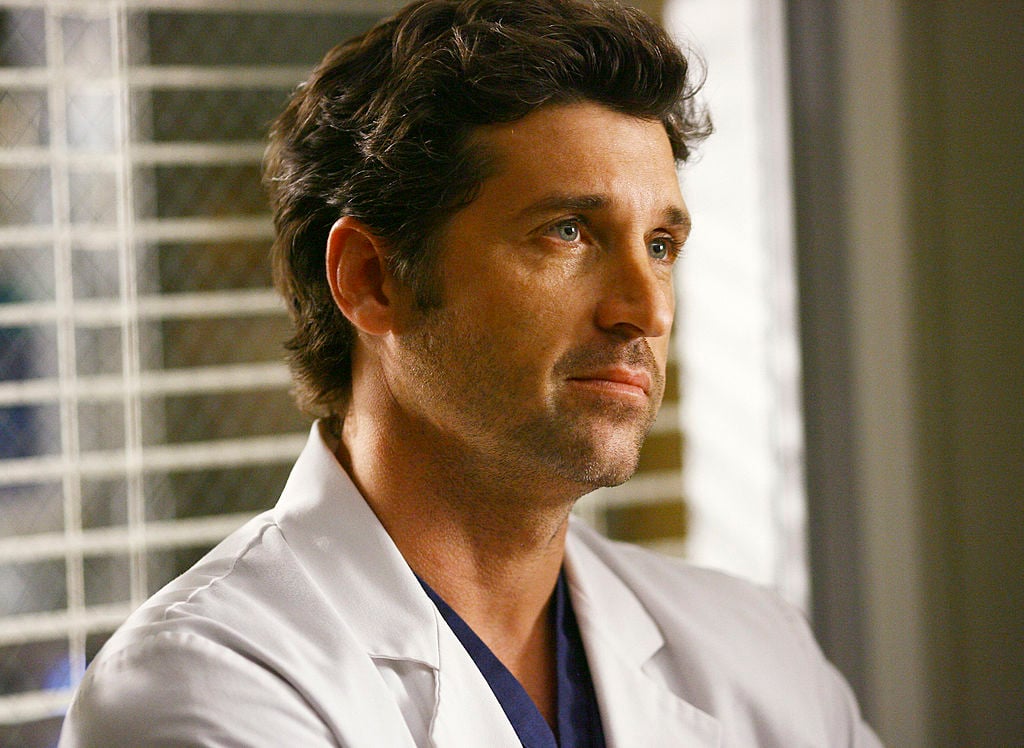 'McDreamy' reflects on 'Grey's' success
Before his final episode aired in 2015, Dempsey spoke with Entertainment Weekly about his experience since Grey's Anatomy premiered a decade earlier.
"It was an amazing run. At the end of the first season, I thought there was no way we could sustain 24 episodes," Dempsey admitted. "I had never done a run that long before. After the first season, I thought, How do we do this again?"
Success comes with a price, where Dempsey noted the long days yet also commended show creator Shonda Rhimes' commitment to the medical drama.
"We are well-compensated and fortunate, but it's long hours. We were doing 17 hour-days back then," the McDreamy star shared. "Now we do 12-to-15 hours in a day. … It's extraordinary what Shonda Rhimes can do, with the shows she is running and how creative she is and how hands on she is. To sustain that is pretty remarkable."
RELATED: 'Grey's Anatomy' Creator Shonda Rhimes Says Women Need To Do More Of This
Patrick Dempsey needed more time for family
In describing his character's exit, Dempsey felt that it was the appropriate moment to leave Grey Sloan Memorial.
"It was just a natural progression, the way the story was unfolding, the way everything was unfolding in a very organic way," he told Entertainment Weekly. "This was obviously the right time. It was just a nice break to sort of go, okay, how's life looking at this time? It was good. … It just played out that way."
The Grey's star admitted that the offer to remain on the show for so long was almost impossible to reject due to the salary and recognition. Eventually though, the schedule took a toll on his family life.
RELATED: This Is When 'Grey's Anatomy' Will End
"It's hard to say no to that kind of money. How do you say no to that?" Dempsey countered. "It's remarkable to be a working actor, and then on top of that to be on a show that's visible. And then on top of that to be a phenomenal show that's known around the world, and play a character who is beloved around the world. It's very heady. … [But] there is a time when you're like, how much more can we do with this character? … [And] you never know your schedule, so your kid asks you what are you doing on Monday, and you go, … 'I don't know my schedule.' So doing that for 11 years, that's challenging."
Derek Shepherd's last day
Filming Derek's demise took some time, where Grey's depicted the car accident that led to McDreamy's death and then its aftermath over the course of a few episodes.
"It was spread out over almost three weeks," Dempsey recalled. "Everyone knew it was my last episode. Some was shot at the studio, and some on location."
Though the actor had been on the show since day one, he described his last day as very routine. While some would assume one of the main stars of the Grey's Anatomy would get a huge sendoff, Dempsey revealed his final filming was basically business as usual.
RELATED: 'Grey's Anatomy': Patrick Dempsey 'Immediately Had a Great Connection' with Ellen Pompeo — Here's Why
"It was like any other day. It was just another workday," Dempsey said. "There was still too much going on. You're in the midst of it—you are not really processing it… It was very quiet, very quiet. I very quietly left. It was beautiful."
When the Grey's alum was asked how he pictured his last day, Dempsey explained he didn't have any expectations. "I never thought about it. You are always trying to be present," he shared. "The workload plus the long hours? It's best just to be dealing with the scenes and try to bring as much truth to it as possible."
Though it's been many years since his departure, McDreamy has truly left a void at Grey Sloan Memorial.
Source: Read Full Article