'Halloween Ends' Will Have Pandemic Storyline in Michael Myers Aftermath
Michael Myers returns to his old stomping grounds for more mayhem in Halloween Kills. Not one to let go of a grudge or lose focus, he's destined to keep his blood storm raging. Following the second installment in the resurrected franchise, Halloween Ends lands on the big screen in 2022.
Laurie Strode and Michael will dance once again, and it's unclear whose mortality shall remain intact. However, director David Gordon Green says one thing fans can expect is a dose of pandemic reality in the next film.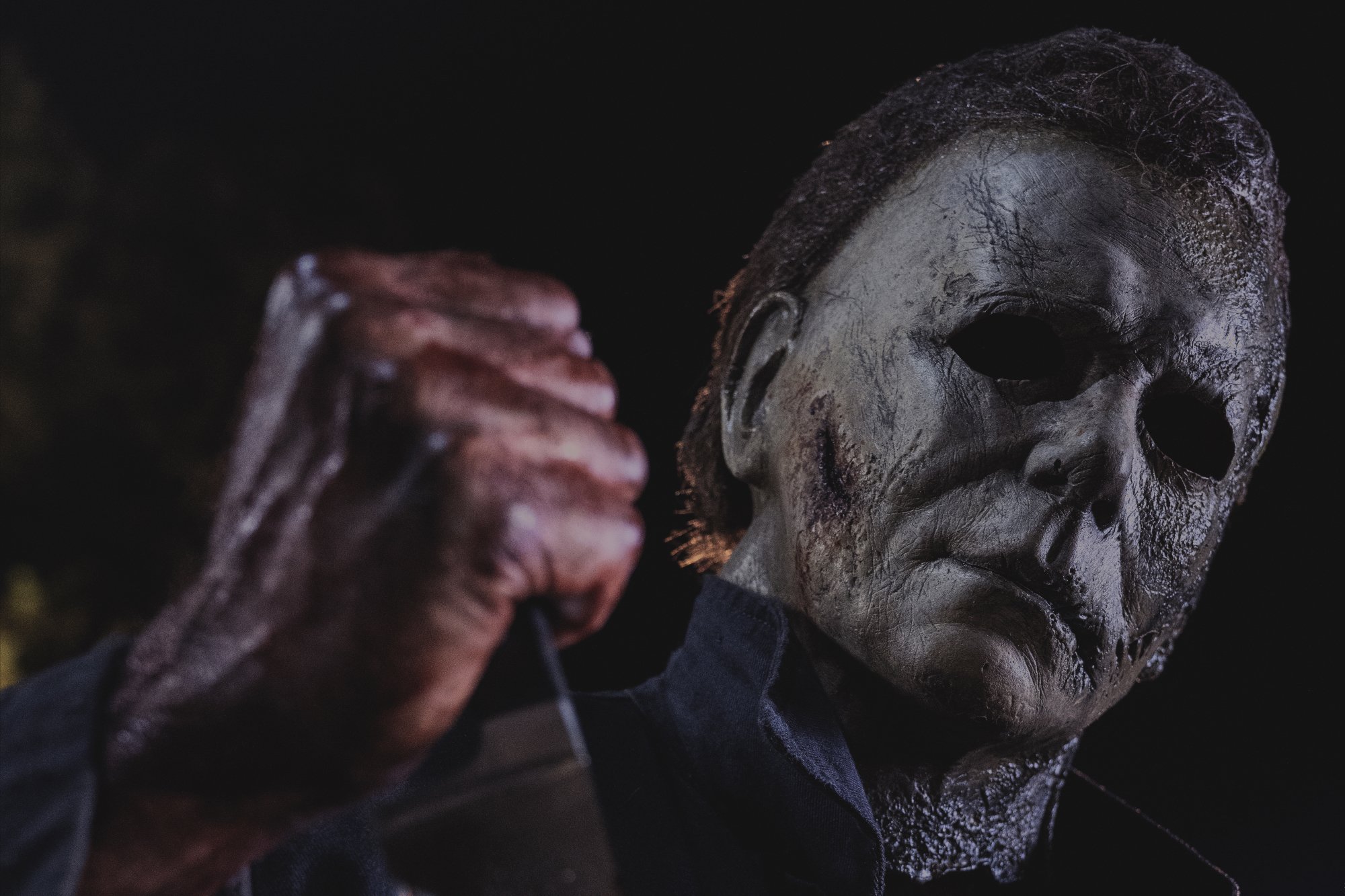 'Halloween Ends' to weave in pandemic storyline
Production for both Halloween sequels experienced delays due to COVID-19, and Halloween Ends is due to begin filming in January 2022. Deemed as the final chapter in the current trilogy, its storyline is a secret.
However, according Green, things will match up with our current timeline. The residents of Haddonfield will probably have to contend with pandemic life. In a fresh interview with UPROXX, he explained how it will affect everyone.
"So if you think about it, I mean, where we're leaving these characters on Halloween 2018, the world is a different place," Green said. "So not only do they have their immediate world affected by that trauma, having time to process that trauma – and that's a specific and immediate traumatic event in the community of Haddonfield. But then they also had a worldwide pandemic and peculiar politics and another million things that turned their world upside down."
He confirmed that there will be a slight time jump to keep up with current events. "So we go from two episodes that are the same night in 2018. And then we'll get up to speed with … It'll take place the time of its release." That may or may not mean that Michael won't be the only one rocking a mask.
Laurie Strode vs. Michael Myers is the gist of 'Halloween Ends'
Green has not given up too many details about the final movie, but we do know that Laurie and Michael will settle their conflict. Compared to Halloween Kills, it's less about The Shape tormenting random individuals and groups of people, and more about the predator-prey nature of Michael and Laurie's relationship. It remains to be seen who's who.
However, Green told Total Film (via GamesRadar) that the story is not a repeat of what we've seen already.
"I get engaged by doing something different. If I was just going to be repetitive, I would hand the reins off to someone else. When you have that opportunity within an established franchise, it's really fun to think about how you can show different tones and perspectives and evolve," he said.
Halloween Kills arrives in theaters and on Peacock on Oct. 15, and Halloween Ends comes out on Oct. 14, 2022.
Source: Read Full Article