Here's Why Kelley Flanagan Will Never Be the Next Bachelorette
It's almost time for The Bachelor producers to choose the next bachelorette. Peter Weber's season is winding down with only two women left after hometown visits. Bachelor Nation is ready for "Women Tell All," although Kelley Flanagan will not be there!
Fans have many theories as to who might be next including Hannah Brown, Kelsey Weier, and Alayah Benavidez. Let's take a look at how Bachelor Nation knows why Kelley will never be chosen by the producers to be the next bachelorette.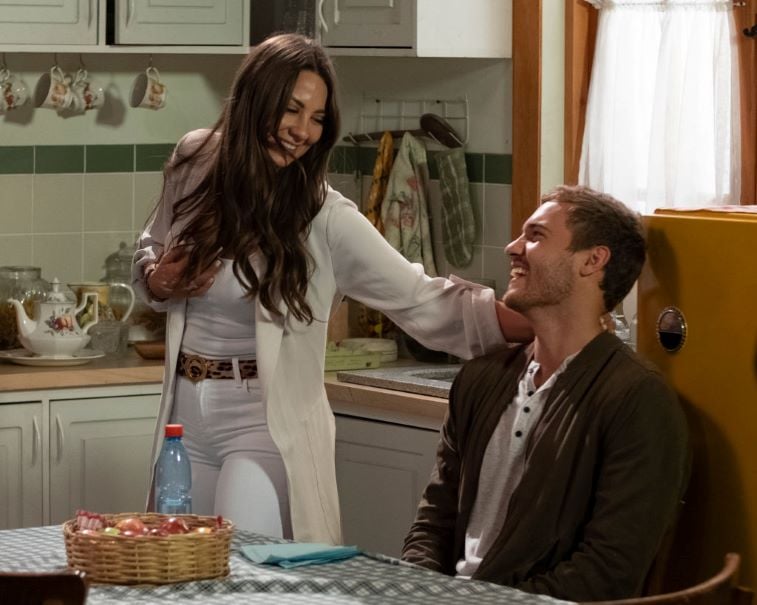 How do 'The Bachelor' producers choose the next bachelorette?
During an interview with E! News on April 14, 2019, Chris Harrison revealed how the producers choose who goes on to be the lead in the next season.
"There's a lot of things," Harrison began. "Whoever we choose, it goes to television, story, layers, who's right at the right time. Go back to Tyler [Cameron]. If Tyler's bopping around town, dating Hadids, and Hannah [Brown] and all this stuff, maybe he's not going to be a great Bachelor. So, maybe he's not our guy right now. So, again, a lot goes into when we make that decision and who we think is the best at that time."
The biggest takeaway from Harrison's reveal is that it's all about who is going to make the best television. Fans are arguing for Kelsey or Alayah to return because of the drama they brought with them.
Kelley was not asked to join the episode, "Women Tell All." That might be a clear indication that the producers do not love her.
Fans feel Kelley is too well put-together to be a lead on 'The Bachelorette'
"Kelley isn't relatable to the average viewer," wrote one fan on Reddit. "Part of the attraction of Hannah B was she was quirky, clumsy, awkward, bad at toasts, small-town/southern girl."
The 27-year-old attorney from Chicago, IL, is confident and well-spoken. She put herself above the other women while she was in Weber's season. Kelley didn't join in on any of the drama or make a fool of herself.
"Kelley's Instagram has her sitting courtside at the NBA all-star game, attending the Super Bowl and the parties, at tables at nightclubs with bottles popping, flying on a private plane, and traveling internationally," the Redditor continued.
The attorney does not have a sob story. She has a career and money to do the things she wants. Some fans wonder why she came on the show at all.
Kelley would not give 'The Bachelor' producers the drama they need for good television
"I would say Kelley, but I don't think TPTB would do that because she ain't here for that manipulation," added another Reddit user. "On the other hand, if they wanted a Bachelorette who has real conversations with people, she'd be perfect."
The attorney placed herself so far above the drama that she was almost dull. In her last episode, before Weber sends her home, she laid down on the bench, waiting for her turn with Weber. Kelley did not love the experience and wasn't sad when she left.
https://www.instagram.com/p/B8fHTbdquTb/
"Kelley isn't emotional enough and won't make for dramatic enough TV," agreed another Redditor. "I also think she'll be one of the ones who goes back to a fairly normal life after the show."
Bachelor Nation is confident that Kelley will not be picked as the lead. We will find out in a few short weeks who is chosen as the next bachelorette.
Read more: 'The Bachelor': This Wild Fan Theory About What Chris Harrison Reveals Before the Proposal Might be True
Source: Read Full Article