'HGTV' Star Host of '$50K Three Ways' Offers 2 Cheap, Simple Ways to Update a Neglected Spot
They say you only have one chance to make a first impression, and that's especially true in your home. HGTV star Tiffany Brooks, host of the hit series $50K Three Ways, knows the value of a well-appointed front entry. She's also got some cheap and easy tricks for transforming this often overlooked space into a real showstopper.
Practicality is important for entryways. But that doesn't mean function has to come without form. Brooks shared her best secrets for achieving that oh-so-important first impression that both guests and potential buyers will appreciate.
'$50K Three Ways' offers HGTV fans multiple design choices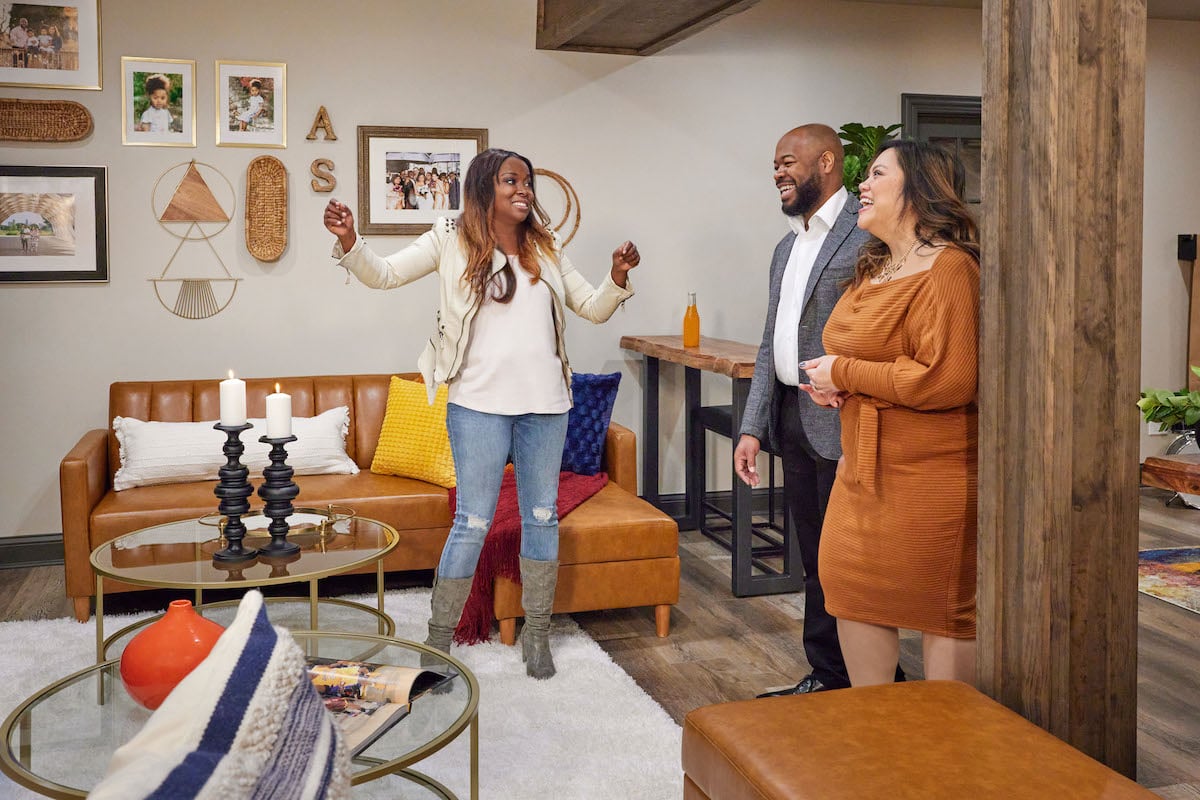 The title of the new HGTV series says it all. $50K Three Ways helps homeowners decide how they want to spend their renovation funds and how they'll get the most bang for their buck. Anyone who watches renovation reality shows already knows that $50,000 only sounds like a lot of money. When it comes to projects around the house, that amount can disappear in a blink.
That's where Brooks steps in. She presents three options to clients, allowing them to decide on the interior design that will make the biggest impact. During the first episode of $50K Three Ways, the professional designer revealed her best tricks for sprucing up an entry.
Tiffany Brooks thinks a home's foyer should look beautiful
Watching HGTV is all about getting great ideas to use at home. While not everyone has a $50,000 budget for renovations, most viewers can afford to make their front entry a little more inviting. The $50K Three Ways host had two simple, cheap suggestions for doing just that.
First, she recommends experimenting with wallpaper. Patterns can feel overwhelming in a huge living room, but committing to a bold look for smaller spaces like an entry is less of a commitment.
In the first episode of $50K Three Ways, Brooks chooses a blue plaid wallpaper for the entry to make a real statement, Apartment Therapy reported. It matches the overall vibe of the farmhouse but doesn't cost a fortune.
HGTV renovation show fans should consider small details to update
Sometimes the smallest design upgrades make the biggest impact. The second change Brooks made in the foyer on $50K Three Ways was upgrading the staircase spindles in the entry. Most average homeowners don't think too much about spindles, or notice them, but in this case the wooden spindles instantly made the home look outdated.
Brooks chose to replace the wood with metal and changed the whole look in the process. With just two simple updates, the $50K Three Ways star managed to make the whole house look better.
These genius choices have HGTV fans even more excited for more episodes of the new series to drop. Even if they don't have gigantic renovation budgets.
$50K Three Ways airs Mondays at 9/8C on both discovery+ and HGTV.
Source: Read Full Article