Interesting Facts You Never Knew About Melania Trump's Parents Viktor and Amalija Knavs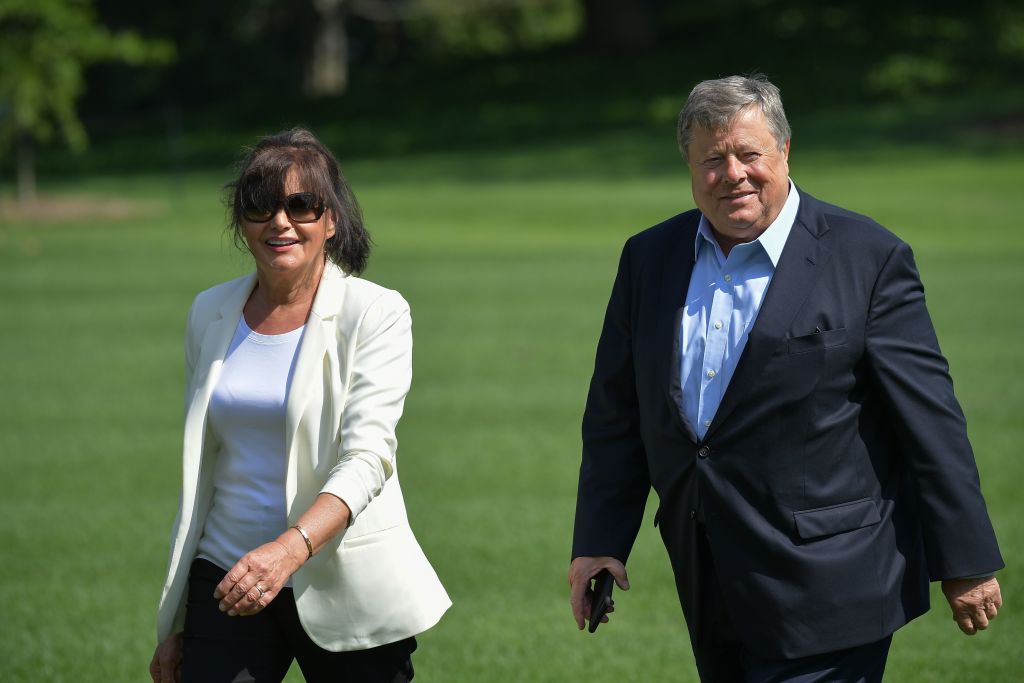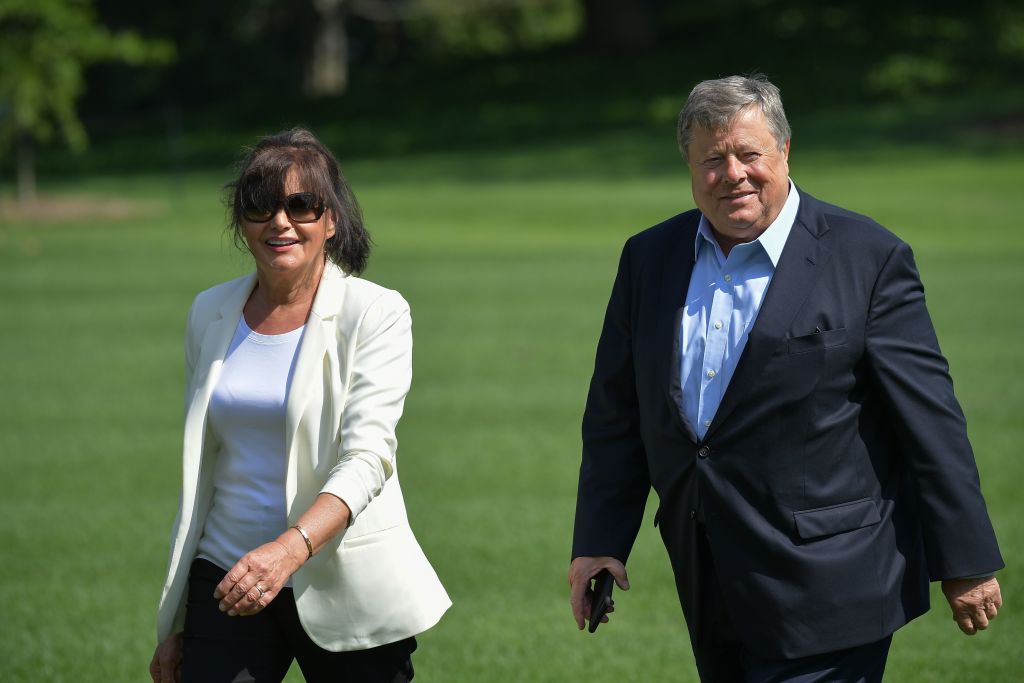 Viktor Knavs and Amalija Knavs | Mandel Ngan/AFP/Getty Images
Being married to the President of the United States has made Melania Trump one of the most famous women in the world. But because the first lady is so private and not in the limelight as much as her husband, we don't know a ton about her or her family.
People have always been curious about who her parents are and what her relationship with them is like. Here are some interesting facts about Mrs. Trump's mother and father, Viktor Knavs and Amalija Knavs.
The Knavses are on their way to becoming citizens
Ever since President Trump announced his stance on immigration, people have wondered about the status of Melania's parents who came here from Slovenia.
Their attorney, Michael Wildes told the Associated Press that the couple has been "lawfully admitted to the United States as permanent residents," and have obtained their green cards. However, it is not clear how or when they received them.
They lived in Trump Tower and may now live at the White House
Melania and her parents are very close. They even lived in Trump Towers when she and Donald still lived in New York City so they could be close to her and their grandson, Barron.
After their daughter and grandchild relocated to 1600 Pennsylvania Ave., many believe that the FLOTUS' mother and father followed them and either live in the actual White House or nearby. The pair has been known to travel with Melania and the president as well onboard Air Force going back and forth to Mar-a-Lago.
They still own a home in Slovenia
The Knavses still own property in their home country. According to GQ, the couple still owns a house in the small town of Sevnica where Melania was raised.
When she was growing up Slovenia was part of the communist country Yugoslavia before declaring independence in 1991 and her father was a card-carrying member of the Communist Party.
Donald Trump has only visited his wife's country once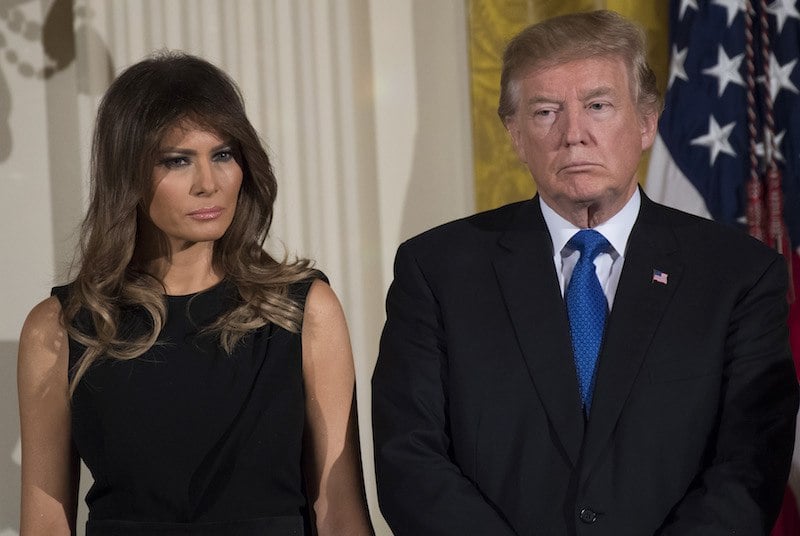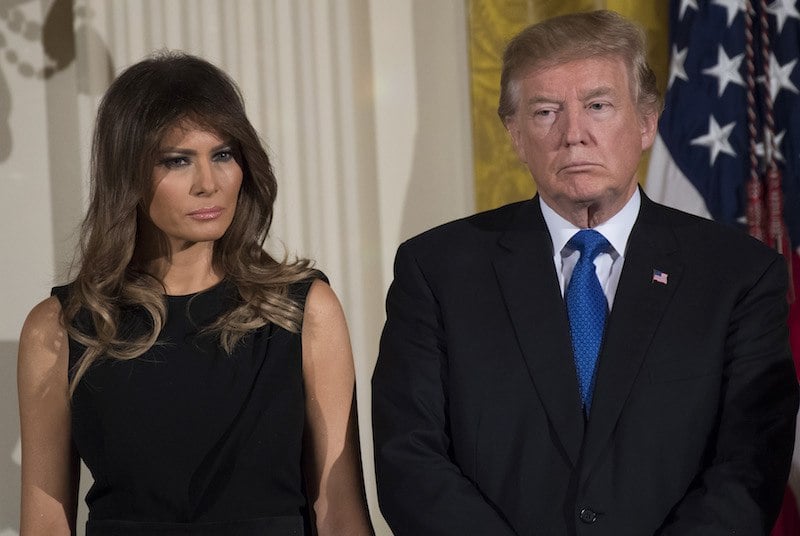 The president and the first lady  | Saul Loeb/AFP/Getty Images
Melania's parents go back and visit Slovenia a few times a year, but whenever they make that trip their son-in-law doesn't join them. In fact, Donald Trump said in an interview with Larry King that he had only been to his wife's home country once and he wasn't there very long.
"I was there about 13 minutes," Trump jokingly said about his brief trip to meet Viktor and Amalija in 2002. He and Melania reportedly flew from London to Slovenia's capital, Ljubljana, in Trump's private jet and landed around 8 p.m. The New Yorker noted that they had dinner with the Knavses and were back on the plane headed home before midnight.
They have one other daughter together
Viktor and Amalija Knavs have another daughter together named Ines. Melania's older sister also resides in the states and before the Trumps moved to the White House, Ines lived near her parents and sibling in a Trump-owned apartment building located on Manhattan's Upper East Side.
The first lady and Ines also have a half-brother named Denis Cigelnjak. However, he does not have a relationship with their father, Viktor, and therefore has never met his sisters.
Follow The Cheat Sheet on Facebook!
Source: Read Full Article