This Is Who Jessica Williams Is Playing in 'Fantastic Beasts 2'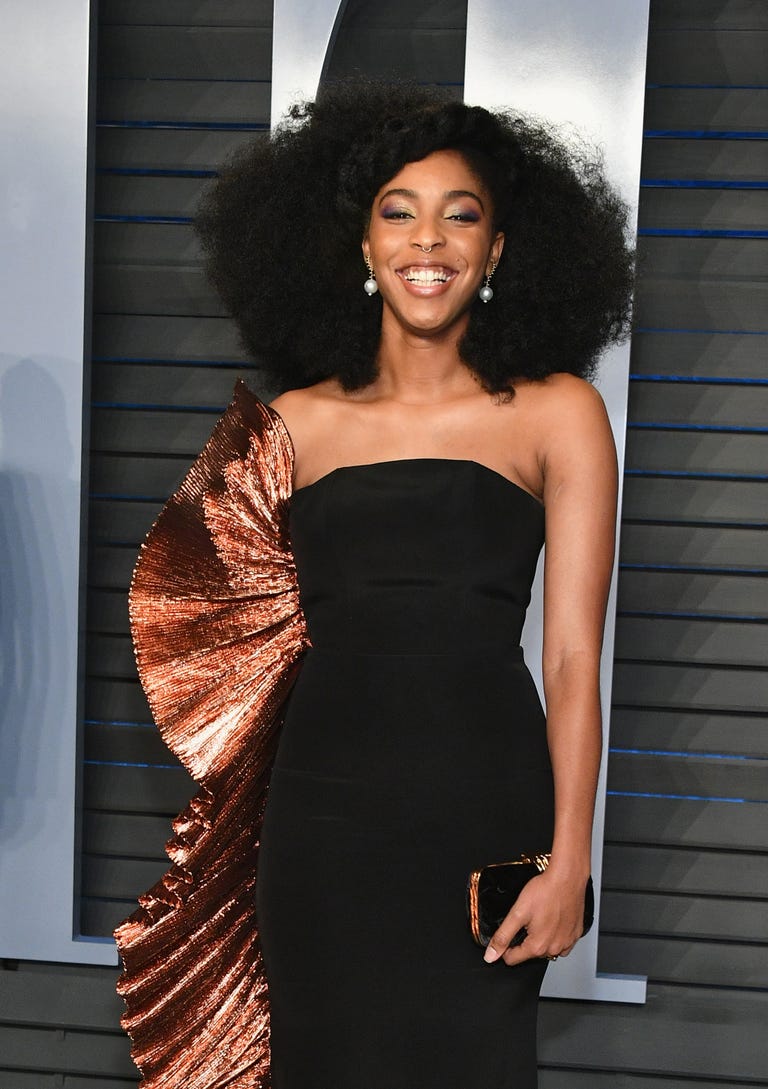 Fantastic Beasts: The Crimes of Grindelwald will be out later this year, but for now information about it is still hard to come by. Jude Law is playing Youngledore, Johnny Depp is playing Grindelwald, and there's a pretty compelling theory out there about the Maledictus. Other than that, however, it's all mostly a mystery. But on Sunday, J.K. Rowling must have been in a giving mood, because she revealed a few details about one of the movie's new characters.
According to J.K., Jessica Williams, whose participation in the movie was announced last fall, will be playing Eulalie (aka Lally) Hicks, a professor at Ilvermorny School of Witchcraft and Wizardry. Ilvermorny is the American counterpart to Hogwarts, though it did not appear in the first Fantastic Beasts movie. J.K. didn't say what subject Professor Hicks will be teaching, but she did say that Crimes of Grindelwald will only contain a "hint" of Lally. "Her true glory is revealed in FB3," she wrote. Jessica has said that she got the role in FB2 after hanging out with J.K.; she's been a Harry Potter fan since she was in fourth grade. "[J.K.] had reached out to me a couple of days after we met," Jessica told Entertainment Weekly last year."She sent me these emails about this really amazing character that she had been working on."
Professor Eulalie (Lally) Hicks of Ilvermorny School of Witchcraft and Wizardry with some random woman during the interval of #CursedChildNYC pic.twitter.com/Kl7joRz8me
Fantastic Beasts, originally planned as a trilogy, will now consist of five movies in total. Crimes of Grindelwald also stars Zoë Kravitz, Callum Turner, and Claudia Kim, plus returning cast Eddie Redmayne, Katherine Waterston, Johnny Depp, Alison Sudol, Dan Fogler, Carmen Ejogo, and Ezra Miller. Crimes of Grindelwald hits theaters Nov. 16.
Follow Eliza on Twitter.
Source: Read Full Article