Jon Meacham Disinvited From College Event After Student Protest
Samford University student group had objected to historian's recent speech at a Planned Parenthood fundraiser
"This recommendation simultaneously recognizes the potential distraction the event may cause from next week's celebrations and the importance of free expression and the exchange of ideas," Taylor continued.
Meacham — 2009 Pulitzer Prize winner for a biography about President Andrew Jackson and author of works about Thomas Jefferson, Franklin Roosevelt and George H.W. Bush — was invited to speak at an event on Nov. 3 to honor the university's new president and reflect on the importance of civil discourse, according to the university.
A student started a Change.org petition to "Prevent Jon Meacham from speaking at [an] inauguration event for Dr. Beck Taylor," citing Meacham's involvement in Planned Parenthood as a conflict with the school's values.
"Jon Meacham is significantly involved with the Planned Parenthood organization. He has spoken at their fundraising events, his book is used for the Planned Parenthood fundraiser, and overall his beliefs and core values do not align with those of Samford University, as it is a Southern Baptist institution," the petition reads. "Mr. Meacham is involved with raising money in support of an organization that does not value life in the same way the Christian faith does. As Samford is the top-ranked Christian University in Alabama, the invitation for Mr. Meacham to speak is not only disappointing, but alarming for the future of Samford."
In a press release that announced Meacham's invitation, the school described him as: "a skilled orator with a depth of knowledge about politics, religion and current affairs [who] brings historical context to the issues and events impacting our daily lives."
In an email obtained by Baptist News Global, Taylor told students that Meacham's original invitation to Samford wasn't a reflection of any university position on abortion. He also said that Meacham wasn't planning to speak about abortion.
"It has come to our attention that Mr. Meacham has previously spoken at a Planned Parenthood chapter event," Taylor wrote. "Some in our community have assumed erroneously that Samford's invitation by extension endorses any perspectives or viewpoints Mr. Meacham may have about the sanctity of life and abortion rights. I can assure you that no such connection should be inferred. Mr. Meacham is not planning to discuss these issues in his remarks."
Taylor said he valued free expression and civil discourse at the university, but felt that moving forward with a Meacham appearance would take away from the purpose of the inauguration.
"Our mission as a Christ-centered institution of higher learning is to stand boldly at the intersection of society and the church and to convene important conversations about how to live faithfully in the world," he wrote. "That mission calls us to invite speakers and artists to campus who challenge our perspectives and who share wisdom and insights. Samford is a diverse community made up of faithful people who disagree on many important issues. Let's enter those conversations courageously with a goal of learning from one another and extending the love of Christ to all. I believe we can do that well."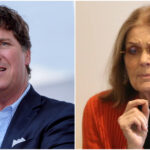 "Although I am disappointed by the narrative that has combined important conversations about pro-life issues and Mr. Meacham's planned appearance at Samford, it is vitally important to me that next week's events unify and draw our community together to celebrate the history and future of Samford University, a place we love and for which we all care deeply," Taylor continued. "Unexpectedly, Mr. Meacham's planned lecture has become a divisive issue, one that takes attention away from our opportunity to celebrate Samford."
In a statement obtained by AL.com Friday, a university official wrote, "Mr. Meacham, who is a noted historian and Pulitzer Prize-winning presidential biographer, has been invited to our campus to highlight his work in analyzing the current state of civility and discourse in our country. We look forward to hosting him at a later date."

Source: Read Full Article