Just How Are All of TV's Revivals & Reboots Doing?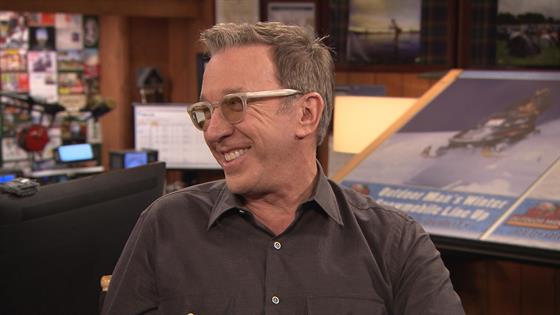 It's a wild time in television. There are remakes, revivals and reboots galore across the broadcast networks ABC, NBC, CBS, Fox and The CW. Some of these retreads are welcomed, some are troubled, and some, well, some really pissed off the original cast.
In a new The Hollywood Reporter and Morning Consult poll, audiences said they'd be more inclined to watch revivals of Home Improvement and Friends than any other surveyed show, but we know Friend is (probably) never happening and Home Improvement was derailed because of Last Man Standing's return. However, Home Improvement did get pretty close to happening, Tim Allen even shared details with us about what the set-up of the new season would be.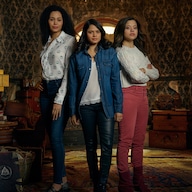 Photos
TV Reboots, Remakes and Revivals Guide: Which Shows Are Returning From the Dead?
Home Improvement isn't on TV right now, yet there are a surprising number of remakes, revivals and reboots currently airing across the broadcast spectrum. Getting on the air hasn't been the easiest for some, and the future looks troubling for others. Find out how your favorite remakes, reboots and revivals are faring.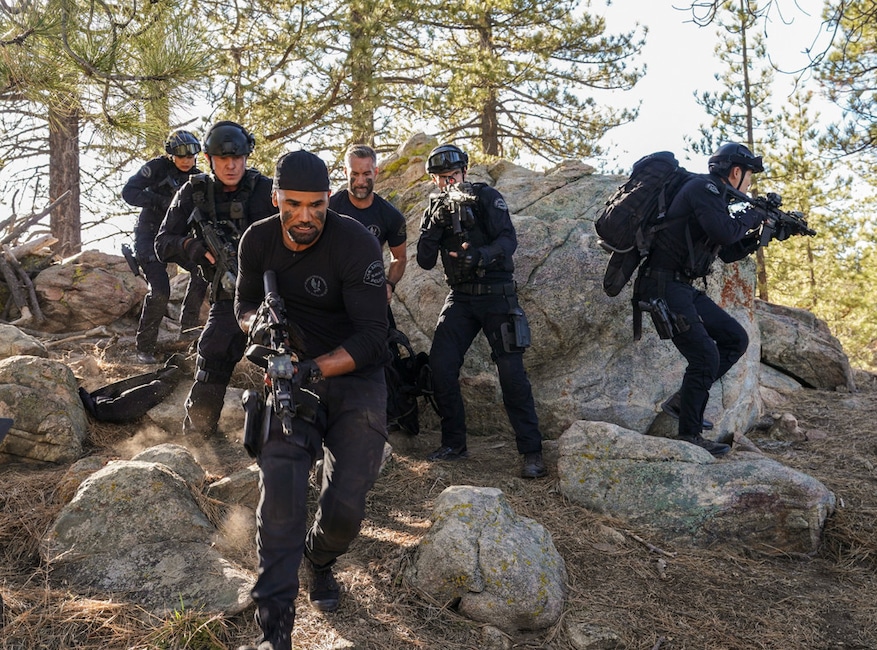 CBS
S.W.A.T. (CBS)

Stars: Shemar Moore, Stephanie Sigman, Alex Russell, Lina Esco, Kenny Johnson, Peter Onorati, Jay Harrington and David Lim
More info: This CBS series is a remake of the 1975 series of the same name. The original series lasted for two seasons and was turned into a movie in 2003 starring Colin Farrell. The CBS new show is now in its second season.
Ratings: The series premiere, with DVR ratings, had 10.5 million viewers and a 1.9 rating. The season one finale had 9.2 million viewers and a 1.7 rating, again with DVR viewers factored in. The recent second season premiere, with DVR viewers, was watched by 8.2 million viewers and notched a 1.5 rating. There's aren't the best ratings for CBS, nor are they the worst. Moore is an established player and the show is familiar to audiences, even though it's just in its second season.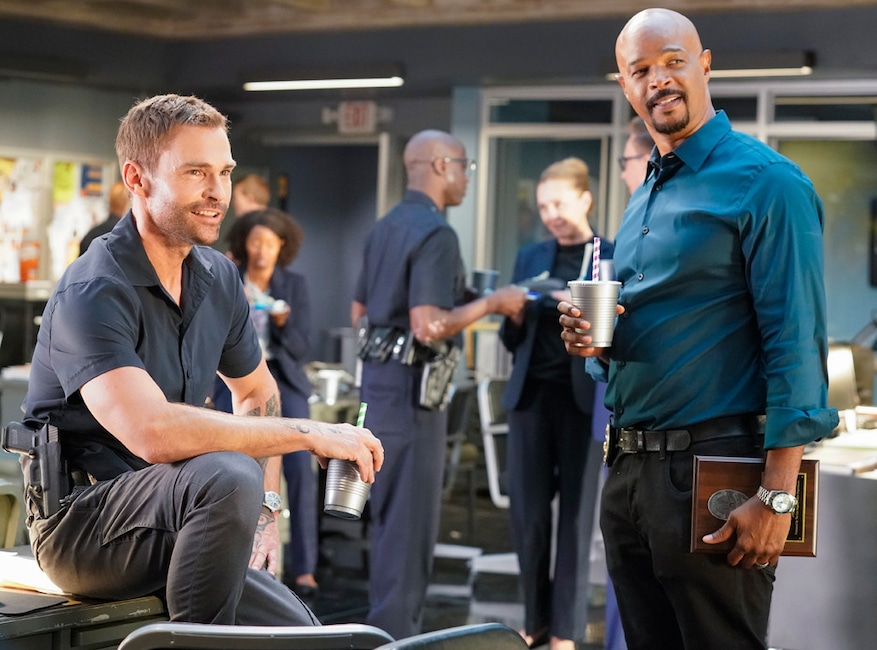 Fox
Lethal Weapon (Fox)

Stars: Damon Wayans, Seann William Scott, Keesha Sharp, Kevin Rahm, Jonathan Fernandez and Michelle Mitchenor
More info: The Fox action-drama is based on the popular series of movies starring Mel Gibson and Danny Glover, but there's been more drama behind-the-scenes than on the show it seems. Series star Clayne Crawford was fired after the second season and on-set clashes with Wayans. Crawford recently spoke out, providing his side of the story in a lengthy podcast interview. Scott joined the show for season three, but it could be the third and final season. Wayans announced plans to leave the series after the initial 13-episode order. However, Fox has handed out two more episodes bringing season three to 15 episodes with Wayans expected to appear in the additional two. Wayans' declaration took everyone by surprise, but Fox and producers Warner Bros. TV have yet to publicly comment on what exactly is going on there.
Ratings: The series premiere back in 2016 had 11.2 million viewers, including DVR numbers, and a 3.2 ratings. The season one finale dipped to 8.6 million viewers and a 2.0 rating. Season two kicked off with 7.1 million viewers (including DVR), but by the season two finale it was down to 5.5 million. However, season three numbers went up to 6.3 million viewers total. DVR viewership has remained steady for the series, but its day-of numbers eroded quite a bit.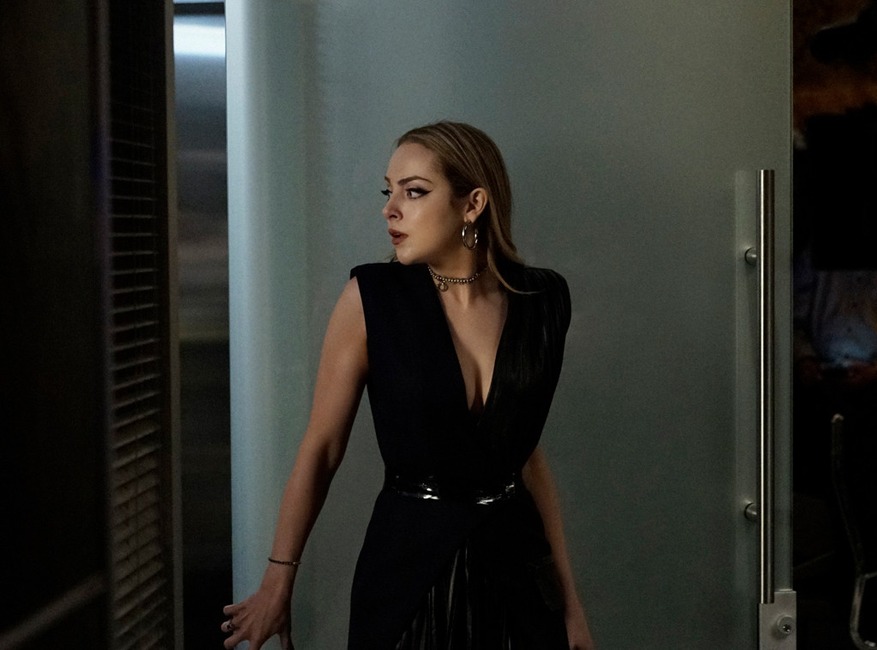 CW
Dynasty (The CW)

Stars: Elizabeth Gillies, James Mackay, Robert Christopher Riley, Sam Adegoke, Rafael de la Fuente, Alan Dale, Grant Show, Nicollette Sheridan, Ana Brenda Contreras and Maddison Brown
More info: The CW's nighttime soap is a remake of the 1980s series of the same name. While the original Dynasty became a pop culture phenomenon, this new series (aside from a video of Gillies walking that has more than 30 million views) has not. The new series has tweaked aspects of the original, including genders and races of characters. Nathalie Kelley announced she would not return for the second season and the show has introduced the "real" Cristal Flores.
Ratings: Dynasty's numbers are bleak, even by CW standards. The show routinely gets less than a million viewers per episode. However, CW rarely concerns itself with Nielsen numbers, rather the network looks to streaming, both on Netflix and their own platforms.
Article continues below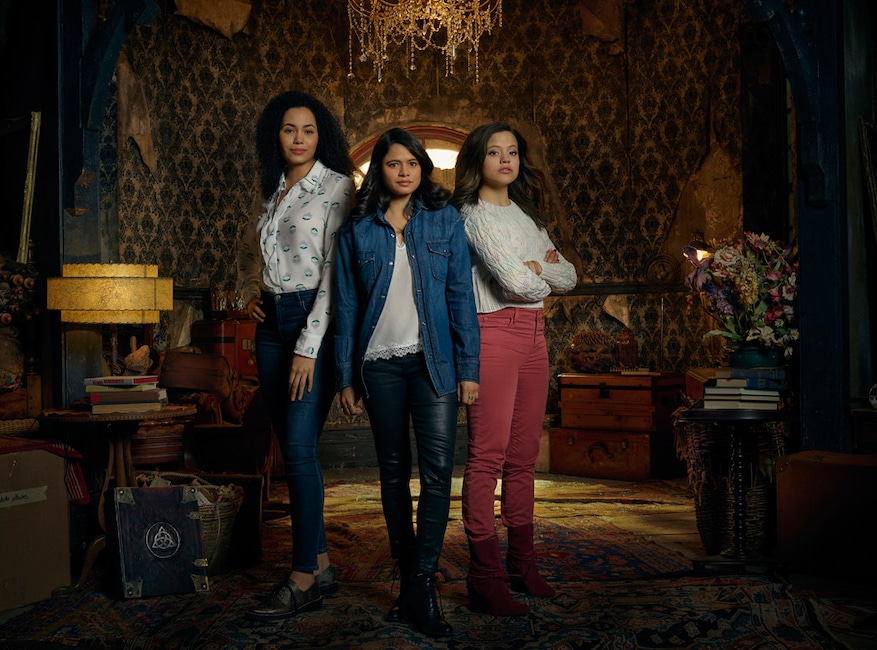 CW
Charmed (The CW)

Stars: Melonie Diaz, Madeleine Mantock, Sarah Jeffery, Ser'Darius Blain, Ellen Tamaki, Rupert Evans and Nick Hargrove
More info: This new 2018 series is an update on the fan-favorite WB series of the same name. There are new sisters, but the central aspects remain the same. The announcement and subsequent ordering of the series sparked backlash from fans—and the original stars, specifically Holly Marie Combs. "Here's the thing. Until you ask us to rewrite it like Brad Kern did weekly don't even think of capitalizing on our hard work," Combs tweeted when the pilot was announced. "Charmed belongs to the 4 of us, our vast amount of writers, crews and predominantly the fans. FYI you will not fool them by owning a title/stamp. So bye." In retrospect, creator Jennie Snyder Urman said she wished CBS, the producers and the original cast all had conversations, "only because of all of the feelings that got excavated once that happened," she told THR. "Then you look back and you realize, this was such a huge part of their lives for so long, of course they're feeling like, 'Oh my gosh, it's being taken in a direction without me.' But hindsight is 20/20. We understand their feelings, and at the same time we want to give these women — who are starring in the reboot and who have really strong voices — an opportunity to be the heroes of the story, and an opportunity to do their version of the show. It's always tricky when you take a property that has existed and, I can only speak for myself, but I just wasn't fully aware of all of the deep, emotional ties and the feelings that came out of that — really human feelings. So I would like to do better if there's better rebooting in my future, who knows."
Ratings: The series premiere of Charmed had 1.6 million viewers and a 0.5 rating, all sans DVR viewers. The first episode was also part of The CW's new programming on Sunday nights. Not bad numbers for the network.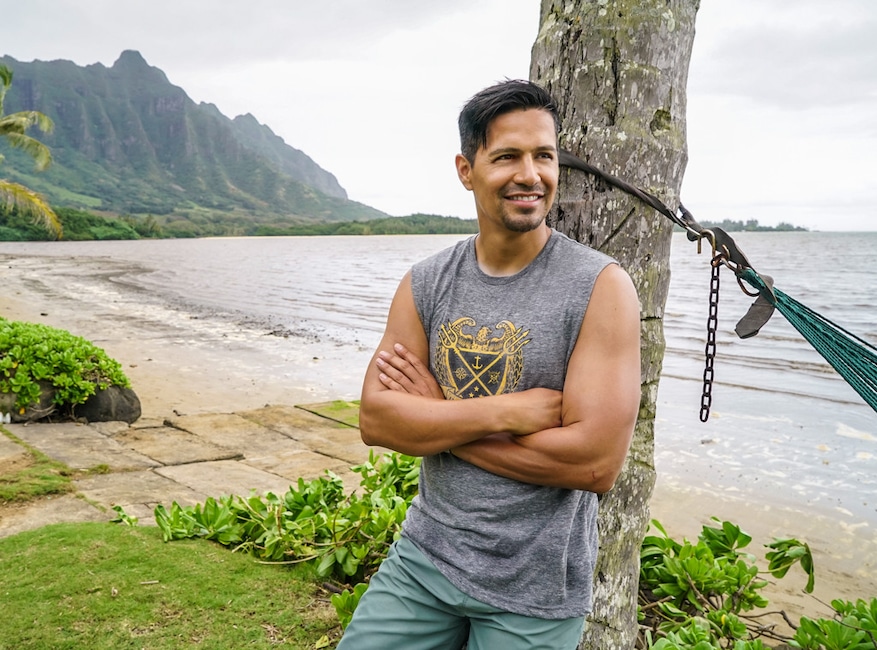 CBS
Magnum P.I. (CBS)

Stars: Jay Hernandez, Perdita Weeks, Zachary Knighton, Stephen Hill, Amy Hill and Tim Kang
More info: CBS rebooted the classic Tom Selleck series that originally ran from 1980-1988 for the 2018 TV season. The update on the show features flashy action and no mustache. Producers got Selleck's blessing for the reboot.
Ratings: The new series kicked off to strong ratings. Roughly 12 million viewers watched the premiere live and when DVR was factored in, it also notched a 1.9 rating in the coveted 18-49 demographic. CBS handed out a full season order to the freshman drama.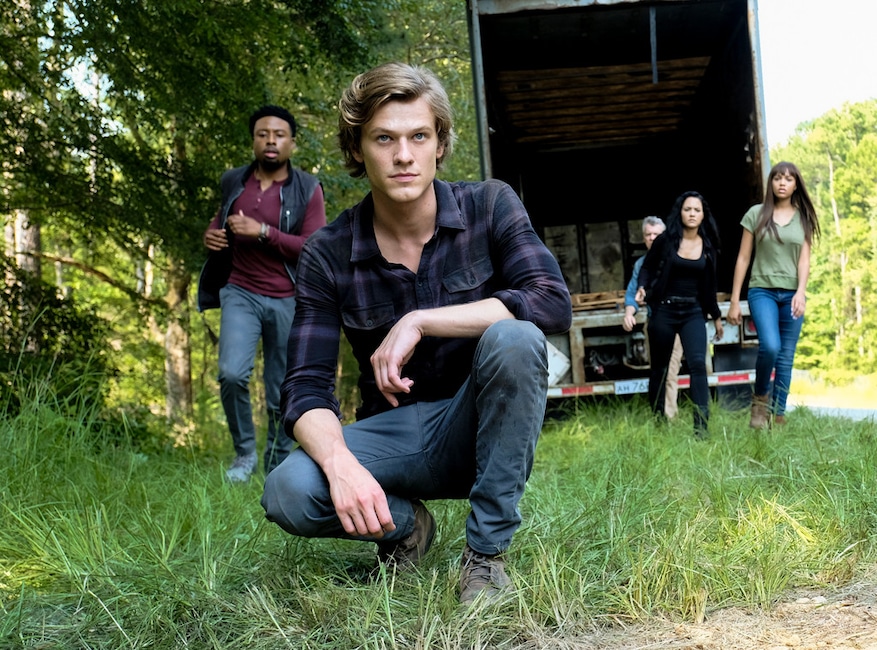 CBS
MacGyver (CBS)

Stars: Lucas Till, George Eads, Tristin Mays, Justin Hires and Meredith Eaton
More info: Now in its third season, the CBS drama is a remake of the 1985 series of the same name. Richard Dean Anderson played the title character for seven seasons. Anderson has spoken out about the remake, telling the Orlando Sentinel, "I don't like it very much at all. It veers from the concept that we had way too far. It's got a lot of action, there are a lot of guns floating around, a lot of explosions."
Ratings: Viewership on the series has dipped, which is predictable of any show, but MacGyver has lost roughly half its audience since it debuted. The season three premiere had 7.6 million viewers and a 1.1 rating with DVR factored in.
Article continues below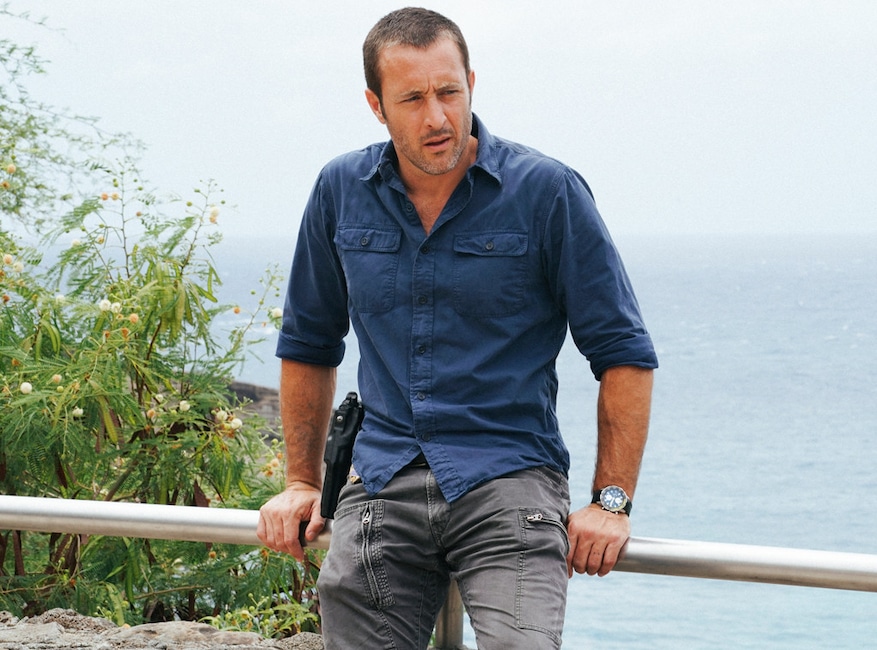 CBS
Hawaii Five-0 (CBS)

Stars: Alex O'Loughlin, Scott Caan, Ian Anthony Dale, Meaghan Rath, Beulah Koale, Jorge Garcia, Chi McBride, Taylor Wily, Dennis Chun and Kimee Balmilero
More info: One of the longest running remakes on the air, Hawaii Five-0 is a reimagining of the classic series Hawaii Five-O (an O, not a zero), which ran from 1968-1980. Only O'Loughlin and Caan have been series regulars since the start, but O'Loughlin previously said he was done after the eighth season. The show is now in season nine and he's still there. However, the show did go through some public cast shakeups when Daniel Dae Kim and Grace Park exited the show before season eight over a contract dispute.
Ratings: Viewers love Hawaii. The show has maintained a solid viewership, especially for Friday nights. The season nine premiere had 7.5 million viewers, but jumped to 10.5 million after DVR viewership was factored in.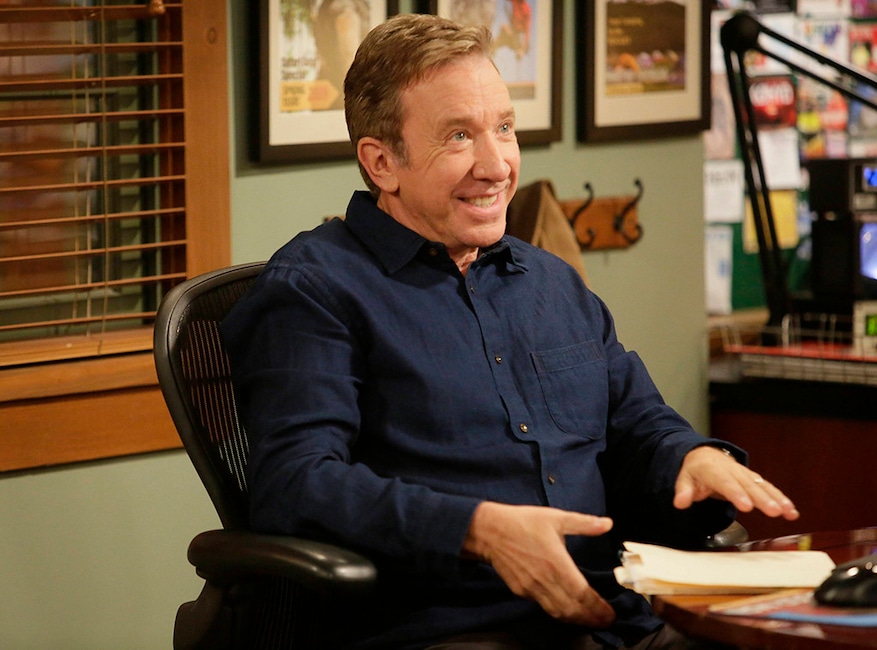 Fox
Last Man Standing (Fox)

Stars: Tim Allen, Nancy Travis, Hector Elizondo, Amanda Fuller, Christoph Sanders, Molly McCook, Jordan Masterson, Jonathan Adams and Jet Jurgensmeyer
More info: While not a revival with a large amount of time between ending and return to TV, Last Man Standing is still technically a revival. The last season ended its six-season run on ABC in March 2017. It returned to life on Fox in September 2018. Allen has said he didn't feel the show had run its course just yet and lobbied for it to return. The cancellation was also alluded to having been tied to Allen's conservative political views, which ABC denied. "A large part of these jobs are managing failure, and we have made the tough calls and canceled shows that we would otherwise love to stay on the air. That's the job. I canceled Last Man Standing for the same business and scheduling reasons that I canceled Dr. Ken, The Real O'Neals, The Catch and American Crime," ABC Entertainment president Channing Dungey said ahead of ABC's 2017 Upfronts. "Last Man Standing was a challenging one for me because it was a steady performer in the ratings, but once we made the decision not to continue with comedies on Fridays, that was where we landed."
Ratings: The return of Last Man Standing had 8.1 million viewers and a 1.8 rating for Fox on a Friday night. Allen called those numbers "startling." The viewership has gone done in subsequent airings, but the numbers match what the series was doing on ABC before cancellation and are great for struggling Fox.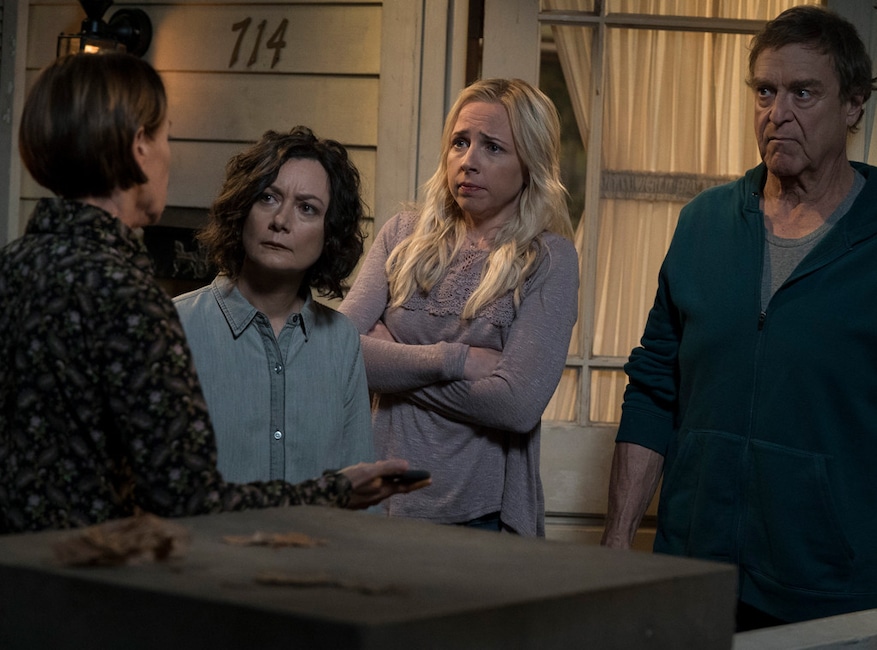 ABC
The Conners (ABC)

Stars: Laurie Metcalf, John Goodman, Sara Gilbert, Lecy Goranson, Michael Fishman, Emma Kenney, Ames McNamara, Jayden Rey and Maya Lynn Robinson
More info: A spinoff of Roseanne, The Conners came to be after Roseanne's wildly successful first revival season. Then series creator Roseanne Barr shot off a racist tweet and ABC pulled the plug on Roseanne's second revival season. ABC struck a deal with the remaining cast and Barr for a spinoff. Barr would have no financial or creative ties to the show. Her character of Roseanne Conner was killed off (by way of opioid overdose) in The Conners premiere. Reviews for the new series have been favorable.
Ratings: The series premiere of The Conners pretty much matched the series finale of the Roseanne revival in terms of same-day viewership, both coming in around 10.5 million viewers. The real test will be how The Conners does without the curiosity factor.
Article continues below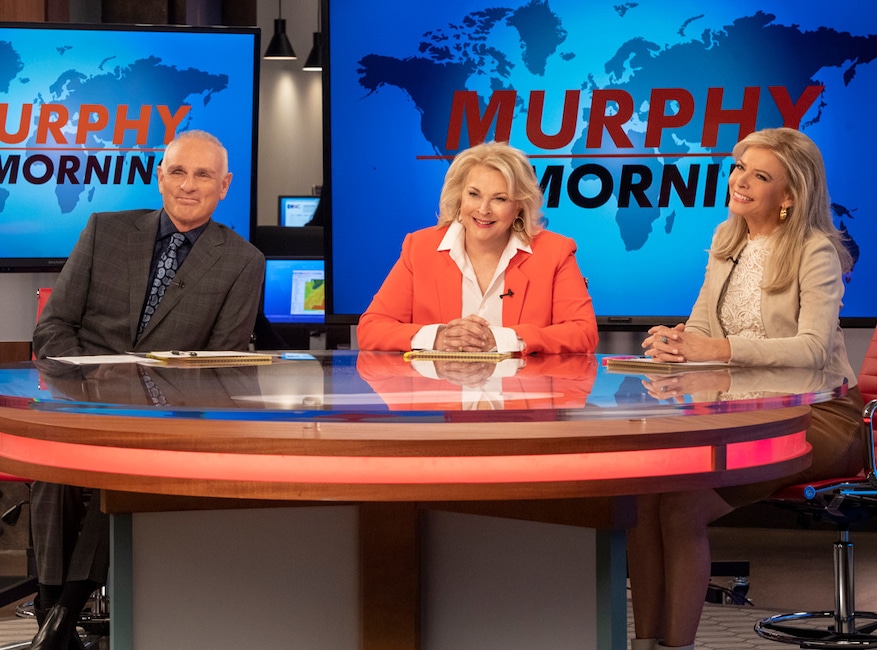 CBS
Murphy Brown (CBS)

Stars: Candice Bergen, Faith Ford, Joe Regalbuto, Grant Shaud, Jake McDorman, Nik Dodani, Adan Rocha and Tyne Daly
More info: Talks of a Murphy Brown revival started when Sarah Palin burst onto the national political stage, but the talks never progressed much. It took Donald Trump becoming president for series creator Diane English and star Bergen to agree to bringing back the iconic title character. The show originally ran from 1988-1998 and became part of TV and American history when Dan Quayle critiqued the character for being a single mother. The show is back and unapologetic about its politics.
Ratings: The show didn't debut to the big revival returns The X-Files, Roseanne and Will & Grace enjoyed—roughly 7.5 million viewers tuned in (sans DVR viewership). Numbers have gone down, as is common with all broadcast shows. Murphy Brown did not enjoy a long syndication life, nor is it out on DVD or a streaming platform. This is largely thanks to music rights, whereas reruns other revived shows can still be found on TV regularly.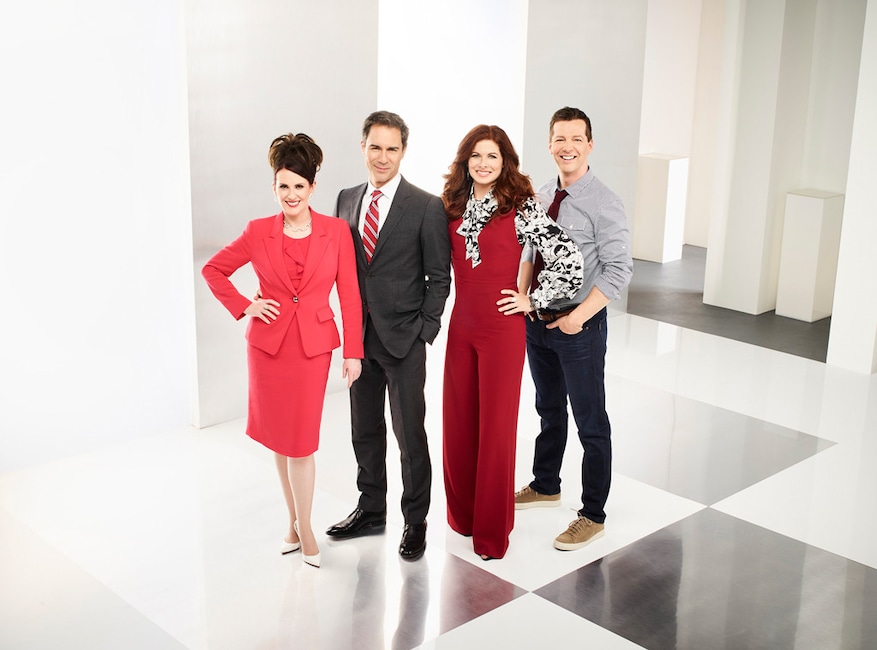 NBC
Will & Grace (NBC)

Stars: Debra Messing, Eric McCormack, Megan Mullally and Sean Hayes
More info: Will & Grace returned thanks to politics. The cast reunited for a voting PSA ahead of the 2016 presidential election and it was a hit. That got the ball rolling on actually bringing the show back to NBC where it aired eight seasons from 1998-2006. NBC ordered two additional seasons during the show's first revival season.
Ratings: The return of Will & Grace had 10.2 million viewers (without DVR), but subsequent live viewings dropped millions with the finale in 2018 notching just 3.6 million. The second revival season premiere had roughly 4 million viewers and 1.0 rating without DVR factored in. NBC's ratings on Thursdays are down, but the network has touted the streaming performance of several of its comedies in the block.
Don't miss E! News every weeknight at 7 p.m., only on E!
Source: Read Full Article