Kourtney Kardashian's Post-Workout Tradition Is Deliciously Sweet
Kourtney Kardashian is making some changes to her busy lifestyle. While the single, mother of three has always made her health a priority, the new routine reflects a desire for balance, as well. Several of her adjustments take place in the morning, including a new post-workout drink. But that's not the only changes Kardashian is making. Expect a whole lifestyle remodel from the Keeping Up With the Kardashian star.
Kourtney Kardashian stepped back from reality TV
Perhaps the biggest change from Kardashian is her reduction of time on the show that made her famous. After a blow-up fight with her sister, Kim Kardashian, Kourtney admitted that she wasn't happy being in the spotlight all the time. She's decided to take a step back from filming Keeping Up With the Kardashians.
"I've decided to take a big step back from filming and really just pick and choose what I allow camera to follow," Kardashian said, according to People.
The break will allow Kardashian more time to focus on what makes her happy, including time with her kids.
Kourtney Kardashian is making more time with her kids
Besides spending more time off-camera, Kardashian has switched her schedule around to spend more time with Mason, 10, Penelope, 7, and Reign, 5. An announcement on her Instagram stories revealed a big change to her morning routine.
"I've started waking up 30 minutes earlier to make breakfast and sit down at the table with my babies instead of being rushed in the mornings," Kardashian wrote, according to US Magazine.
The video included with her message showed the star delivering a large plate of pancakes to the table for her brood. Although they weren't included in the video, we image there were smiling faces all around.
Previously, the star wouldn't eat until after she'd dropped the kids off for school, and had her workout, at around 11am. So, taking the time to sit with the kids for a few minutes each morning is a big change that should produce more balance and happiness for Kardashian.
Kourtney Kardashian has a new post-workout drink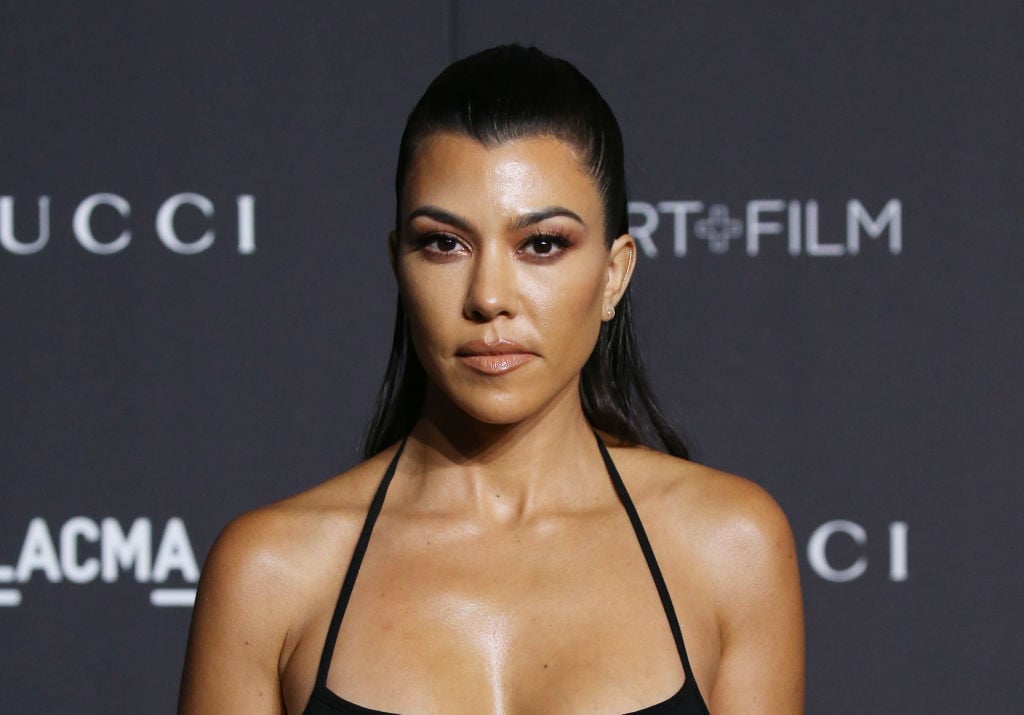 Another big modification of Kardashian's day has to do with her after-workout routine. For years, the star has been drinking an avocado smoothie every morning after breaking a sweat. According to US Magazine, she explained her routine in a recent Poosh article.
"My post-workout tradition is always the same," Kardashian wrote. "I prep and drink my go-to avocado shake like clockwork."
However, she recently decided to switch it for another healthy fruit- bananas. Kardashian now drinks basically the same smoothie, but using banana instead of avocado.
The other ingredients in her banana smoothie are packed full of nutrients. They include almond milk, pea milk, a date, a dash of cinnamon, and a scoop of ice.
Plus, Kardashian loads up the drink with supplements, including a scoop of protein powder with bone broth, one serving of collagen powder, one frozen stick of E3Live + BrainOn, and a teaspoon of MCT oil.
That's tons of superfoods in one tiny package. No wonder Kardashian looks as good as she does. Of course, her workouts, guided by celebrity trainers, probably has something to do with it as well.
Kourtney Kardashian is headed towards a more positive life
All these healthy changes to Kardashian's routine should make a big difference in her life. During her fight with her sister, Kardashian admitted that she wasn't happy.
These are the right kind of changes to make for a better, more well-rounded life. She should have more time for her kids and feel less stressed over-all. We think Kardashian is on the right track. And although we may not see her as much on Keeping Up With the Kardashians, what we do see from her will be of higher quality.
Source: Read Full Article