KUWTK: A Look At Kourtney's Dating History Throughout The Years
As 20 seasons of "Keeping Up with the Kardashians" came to a close, fans looked toward the reunion special, hosted by Andy Cohen, for some final drama between the reality family and comments on their unanswered questions. The E! series came to an end after 15 years in June 2021, and although the season finale gave a final look into Khloe Kardashian's and Kourtney Kardashian's relationship statuses, some lingering questions about the ladies' love lives still remain, especially when it came to Kourtney and her ex Scott Disick.
In a sneak peak of the reunion, the Kardashians chat about how much sharing their relationships with a worldwide audience affected them, with Khloe calling out her sister Kourtney for refusing to share her romances on the show. "Well like Kourt, I think Kourt learned from how much the public was in her relationship with Scott, it made her not want to share future dating relationships," said Khloe, bringing up past fights between the older sisters. "We weren't even allowed to talk about it — I'm not saying put him on, but Kourtney wouldn't even let us mention it, even though there's paparazzi photos. So we were frustrated that we couldn't even talk about what Kourtney was doing." 
Luckily for fans, even when the Poosh owner wasn't willing to share details about her relationship on TV, the reality star was willing to rack up the PDA on social media, and sources let out all the details, answering fan questions behind Kourtney's dating history.
Scott Disick saw a future with Kourtney Kardashian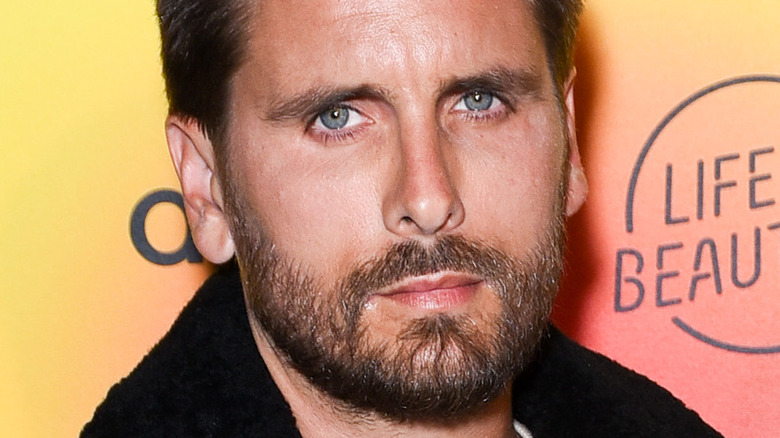 Of all of Kourtney Kardashian's known relationships over the years, the longest and most prominent was the one she shared with Scott Disick. The celebrity couple first met in 2006 at "Girls Gone Wild" creator Joe Francis' home in Mexico (via Us Weekly). Just a year later, "Keeping Up with the Kardashians" would begin its 15-year reign on the E! Network, giving fans full access to the nine-year relationship between Kourtney and Scott.
The first episode of "KUWTK" featured momager Kris Jenner questioning Scott's intentions with her daughter, given the couple's four-year age difference. As the series continued, the relationship between Kourtney and Scott seemed to only get messier on screen with the Poosh owner accusing Scott of cheating in Season 2. During the reality family's spinoff series, "Kourtney and Khloe Take Miami," the couple rekindled their love and ended up pregnant with their first child, Mason. As the family's relationship with Scott went from good to bad to good again, Kourtney and Scott welcomed two more children, Penelope and Reign, before calling it quits on their relationship in 2015.
Although the Hollywood couple never wed, Scott did attempt to propose to Kourtney in 2011 and shared in the final season of "KUWTK" he still had hope of the couple getting back together (a rekindling even the Kardashian family approved of). Unfortunately for Scott, Kourtney found love elsewhere … a few times.
Kourtney Kardashian was rumored to be dating Justin Bieber and Luka Sabbat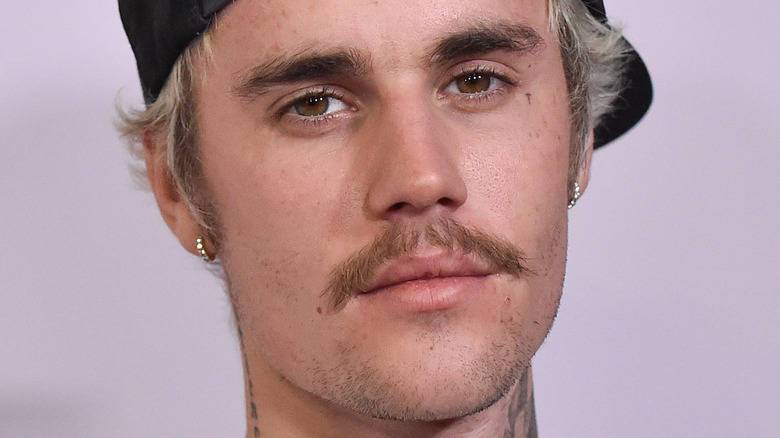 Since her public breakup with Scott Disick, reality star Kourtney Kardashian has been linked to a few famous faces, and all of them were notably younger than the E! star.
In the same year Kourtney and Scott confirmed their breakup, both reality stars were seen out with much younger partners. The Poosh owner was reportedly hooking up with Justin Bieber at the time, who is 15 years her junior. Us Weekly reported, "Justin started hanging out with Kourtney alone because she started going out more" and had "been showing her a good time." The alleged celebrity couple were spotted together multiple times, including at a Los Angeles nightclub, where the two were "nearly inseparable," a source told Entertainment Tonight. Later in 2016, Bieber made the only (kind-of) denial of the relationship in an interview with "The Bert Show." "I'm being used, man. What can I say?" said the "Sorry" singer at time, before noting "she's great. I've known [the family] for years." A source told ET, "Kourtney wouldn't go there," but the reality star has yet to deny her relationship with Bieber.
Keeping in tune with dating "friends of the family," Kourtney was then rumored to be dating Luka Sabbat in 2018, but a source told Us Weekly, "Kourtney has known Luka forever. He's a friend of the entire family and always hangs with the girls. There is nothing romantic going on."
Kourtney Kardashian and Younes Bendjima traveled the world together
While we're unsure what happened between Kourtney Kardashian and Justin Bieber in 2016, we do know the celeb met ex-boyfriend Younes Bendjima in October of that year in Paris, on the same trip her sister Kim Kardashian was robbed.
According to Seventeen, Kourtney met Bendjima at a bar, thanks to a few acquaintances. "He was friends with our friends," the reality star said on the show, per Seventeen. "He would walk in, say hi, shake hands with like our security or whatever, but like not say hi to us. And then I was like, 'Why do you hate us?' I was just drunk. Once I said that he literally like grabbed my hand and was like, 'It's five in the morning. We're leaving. And then next night Younes was like, 'Bring your ass here.'" That next night, Bendjima ended up serving as a translator for Kourtney as she dealt with her sister's robbery.
By spring of 2017, things heated up between the couple, who began taking their relationship on trips around the world. From Cannes to Egypt, Kourtney and Bendjima quickly developed a romance that even included some NSFW photos.
The relationship lasted just two years, after a European trip went south for the couple, according to People. Kourtney and Bendjima decided to take a break, and a la "Friends," and Bendjima used the time to party it up with other girls in Mexico."It didn't end well," an insider told People. 
Travis Barker says he 'f***ing' loves Kourtney Kardashian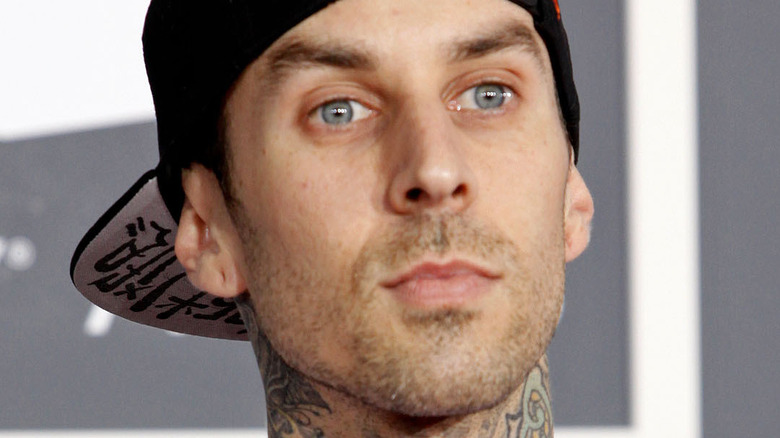 With her last public breakup in 2018, Kourtney Kardashian seemed fully satisfied as a single mom and entrepreneur, taking a break from filming her reality show "Keeping Up With the Kardashians" and building her online empire, Poosh. The Kardashian further shared her excitement to RoseInc, revealing she was "most surprised by how fulfilling" it was being the founder of Poosh. The E! star then told Paper, "I feel like this is my thing, and I'm happy." 
But, it wouldn't be long until something (or should we say someone?) would bring Kourtney happiness. That someone was old friend and neighbor Travis Barker. The two Insta-confirmed their relationship just after Valentine's day in 2021 and have since shared a whole lot of PDA posts of each other on social media.
The couple's romance heated up quickly, with engagement rumors circling Hollywood by the Spring. Barker even has a tattoo of Kourtney's name, and expressed his love for the "KUWTK" star in a birthday dedication that went way far behind-the-scenes of their relationship. Despite Barker's ex-wife Shanna Moakler consistently sharing her dislike for the Kardashian family, the rocker and reality star seemingly remain unbothered and continue to express their love for the whole world to see.
Source: Read Full Article