Mandy Moore Has 'Lots of Mixed Emotions' About 'This Is Us' Ending
This Is Us Season 6 is back. But it won't be too long before the award-winning series comes to an end. There's no next season for the NBC drama because the 2021-22 season is the last. Fans have to say goodbye to the Pearson family along with the actors who play them. For Mandy Moore, the actor-singer who plays Rebecca Pearson, it means "mixed emotions" about bidding farewell to This Is Us and the character she's played for six years.
'This Is Us' has gone by fast for Mandy Moore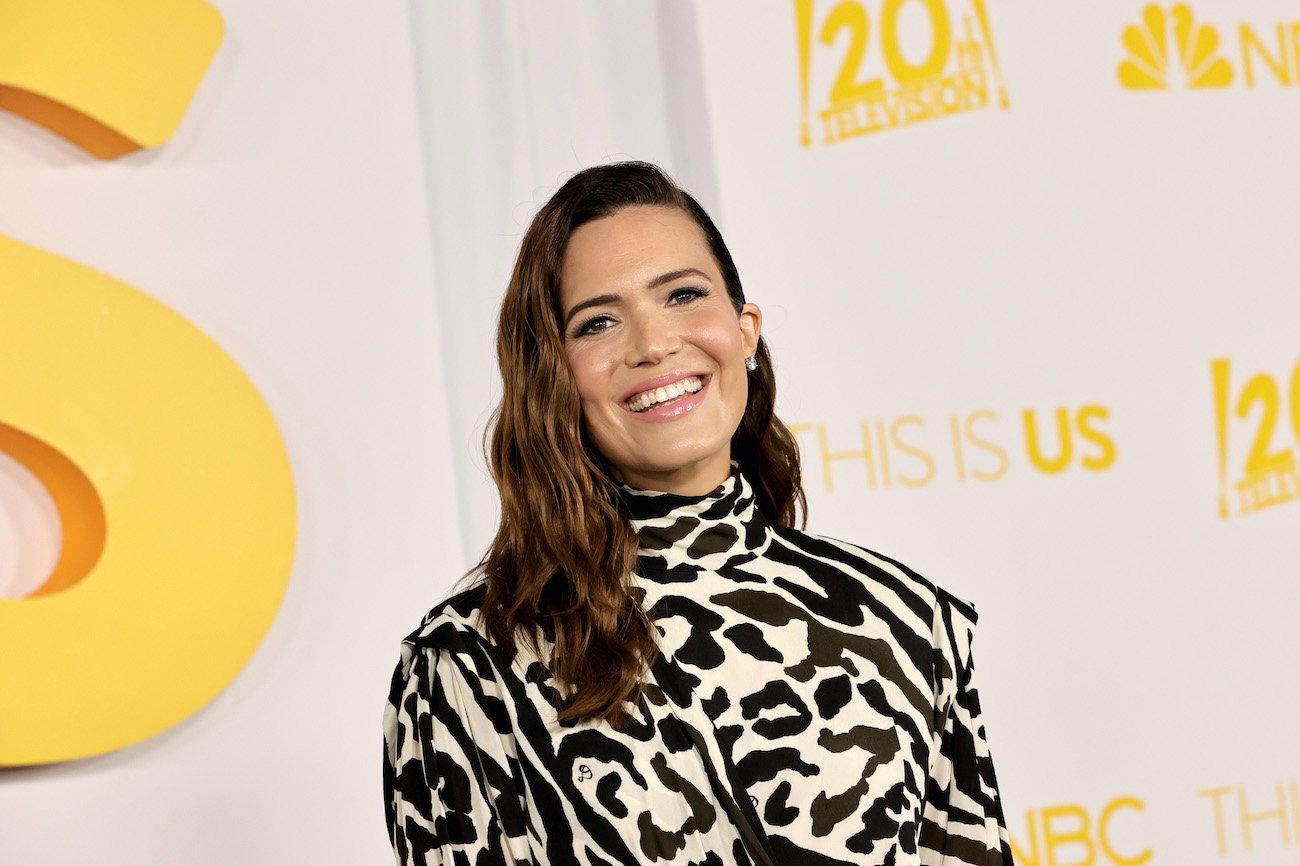 In a March 2022 cover interview for Health magazine Moore discussed this particular chapter of her career coming to a close. Asked how she feels about This Is Us ending the 37-year-old said she has "lots of mixed emotions." 
She continued, noting how quickly the years have seemed to pass (This Is Us premiered in Sept. 2016).
"I can't believe how quickly time has gone by, and yet I have been as present as possible, throughout this entire journey," she said.
Additionally, she's well aware of the fact that's it's a unique show with a tight-knit cast. "I recognized early on that this is such a special project to be a part of," she said. "I've never felt this way about a job and the people that are a part of it before."
"So, I've really appreciated it and been super-grateful along this whole journey of the last five, six years," she added.
As for how she's going to be when This Is Us is closer to ending? Probably like many fans, Moore's "going to be a ball of emotions."
The 'This Is Us' star has learned about motherhood playing Rebecca Pearson
From changing diapers to holding newborns, Moore's learned a lot about parenting playing the Pearson family matriarch.
There once was a time during filming she didn't know to change a diaper. In fact, as Moore once revealed during a talk show appearance with Conan O'Brien, crew members had to show her how to do it.
Additionally, certain scenes involved her holding newborns which means Moore, now the parent of a 1-year-old, got plenty of practice before the arrival of her son, August, in 2021.
'This Is Us' Season 6 returns on Feb. 22
The Beijing 2022 Olympic Winter Games have come and gone. Opening and closing ceremonies are over. Athletes stood on podiums and received their medals. 
All of that can mean only one thing for fans of This Is Us. The show is back. This Is Us returns with an all-new episode on Feb. 22, 2022. Prior to the show's return, five episodes aired following the season premiere on Jan. 4, 2022. 
So where did This Is Us leave off before the break? Deja (Lyric Ross) told Randall Pearson (Sterling K. Brown) and his wife, Beth Pearson (Susan Kelechi Watson), her plans at that disastrous family dinner in the Feb. 1 episode.
Meanwhile, Toby (Chris Sullivan) and Kate Pearson (Chrissy Metz) were struggling with being apart. At the same time, This Is Us teased Rebecca and Miguel's (Jon Huertas) romance. As for Kevin Pearson (Justin Hartley), Jennifer Morrison's Cassidy returned to his life.
This Is Us airs every Tuesday night at 9 p.m. ET on NBC. 
Source: Read Full Article