'Married at First Sight': Derek Sherman Helps to Erase Katie Conrad's Fears With This 1 Move
At first, fans of Lifetime's Married at First Sightweren't too sure about DerekSherman and Katie Conrad. Derek had never been in love before and appearedto be "all in" for a lifetime relationship. Meanwhile, Katieadmitted to having cold feet just before her wedding day to Derek because ofan old flame who had come out of the woodwork after ghosting her to profess hislove.
But the Married at First Sight Season 10 couple hit it off right away after their wedding. On the Jan. 29 episode, "Trouble in Paradise," Katie and Derek enjoyed their time together while on a romantic honeymoon in Panama. Katie, who has Type 1 diabetes, asked Derek to help give her her insulin shot before a day by the pool, which meant a lot to her because of her dating history.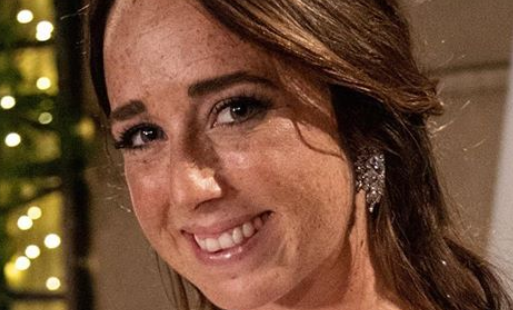 Derek helped Katie take her insulin
The honeymooning couple got ready for the day by donningswimsuits for time at the pool with the other Married at First Sightpairs.
Before they left their hotel room, Katietold Derek she hoped he'd help her with her insulin dose. "I do need you tohelp me take my insulin, if you don't mind," she told him.
Derek seemed game and told her, "All right, let's do it.This will be the real test."
The 26-year-old bride explained that men hadn't always beencomfortable with her Type 1 diabetes diagnosis. Their discomfort had neverhelped her build trust, she told Married at First Sight producers.
"I have dated guys in the past who weren't, like, super comfortable with the fact that I'm diabetic, but from what I've gotten to know about him so far, Derek is really different," Katie said. "And it would be nice to have a husband who wants to take care of me."
Katie admitted Derek was different from other men she'd dated
Katie showed her husband how to administer her insulin. "You'regonna stick it in, and then you're gonna push this," she explained, as sheprepped the shot. While Derek seemed a little apprehensive, it went off withouta hitch.
The Marriedat First Sight bride seemednervous as she ventured, "That was perfect. Was that okay?"
"Yeah, that was fine," Derek said, looking pleased withhimself.
"You didn't feel nervous?" Katie pressed.
"I felt a little nervous," Derek admitted, but they embracedand moved on. The fact that Derek hadn't made a big deal out of Katie'smedical history, or with helping her out in such an intimate way, seemed tocreate a foundation of trust and comfort between the young couple.
"The biggest thing I wanted out of Married at First Sight was to find that person that I could fall in love with," Katie told Lifetime producers. "And Derek could be that person."
Fans loved how willing Derek was to help Katie
Many Marriedat First Sight fans wereimpressed with Derek's maturity and the couple's comfort levels with each otherafter just three days of marriage. "When Derek gave Katie her insulin my heart melted,"one Married at First Sight viewer wrote onTwitter during the episode.
"Derek is an awesome guy," another fangushed. "Helping Katie with her insulin shows [he] cares about her health,and wants to help her any way he can," they wrote. Another fan added,"Yes Derek handled the insulin like a champ."
Katie seemed to agree. On the episode, she hinted that shesaw a future with her new husband. "This guy is so perfect," she gushed. "He'smaking me feel some type of way."
The Marriedat First Sight star even said, "It'sonly been a few days together, and I feel like we're best friends already."
Source: Read Full Article