Meghan Markle and Prince Harry Can't Stop Breaking Royal Rules
Meghan Markle made history many times over when she and Prince Harry announced their engagement. And in the months leading up to their big day, the couple has proven time and again that they're ready to blaze their own trail where their marriage is concerned.
From wedding day details to how they handle the public, Markle and Harry are forging a new path for themselves. Here are all the ways the royal couple has broken longstanding royal traditions.
1. Their wedding day treat will be unique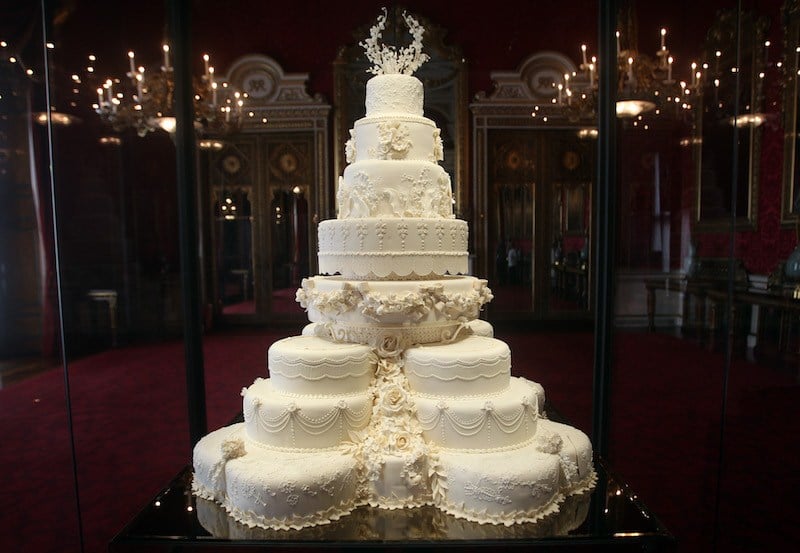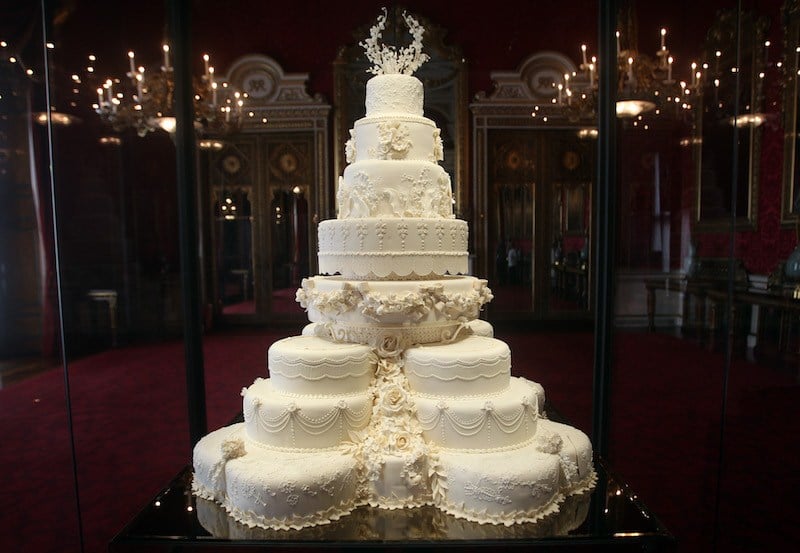 Prince William and Kate Middleton's wedding cake was a fruitcake. | Lewis Whyld/WPA Pool/ Getty Images
When it comes to royal weddings, there are centuries of traditions. And that covers everything from the decorum at the ceremony to the decorations at the reception.The cake is no exception. And Markle and Harry will definitely be breaking with royal tradition where their wedding treat is concerned.
In the past, British royals have usually gone along with tradition and served a traditional fruitcake at their wedding receptions. It's said to be because the cake represents prosperity. But according to Elle, Markle and Harry's guests can expect a cake that more closely reflects the mood of the spring season.
The royal couple has enlisted the help of London-based pastry chef Claire Ptak for their big day to bake a lemon elderflower cake. To be fair, if any of the other royals are put off, lemons are a fruit.
Next: Markle's trip down the aisle could break another tradition.
2. A splash of color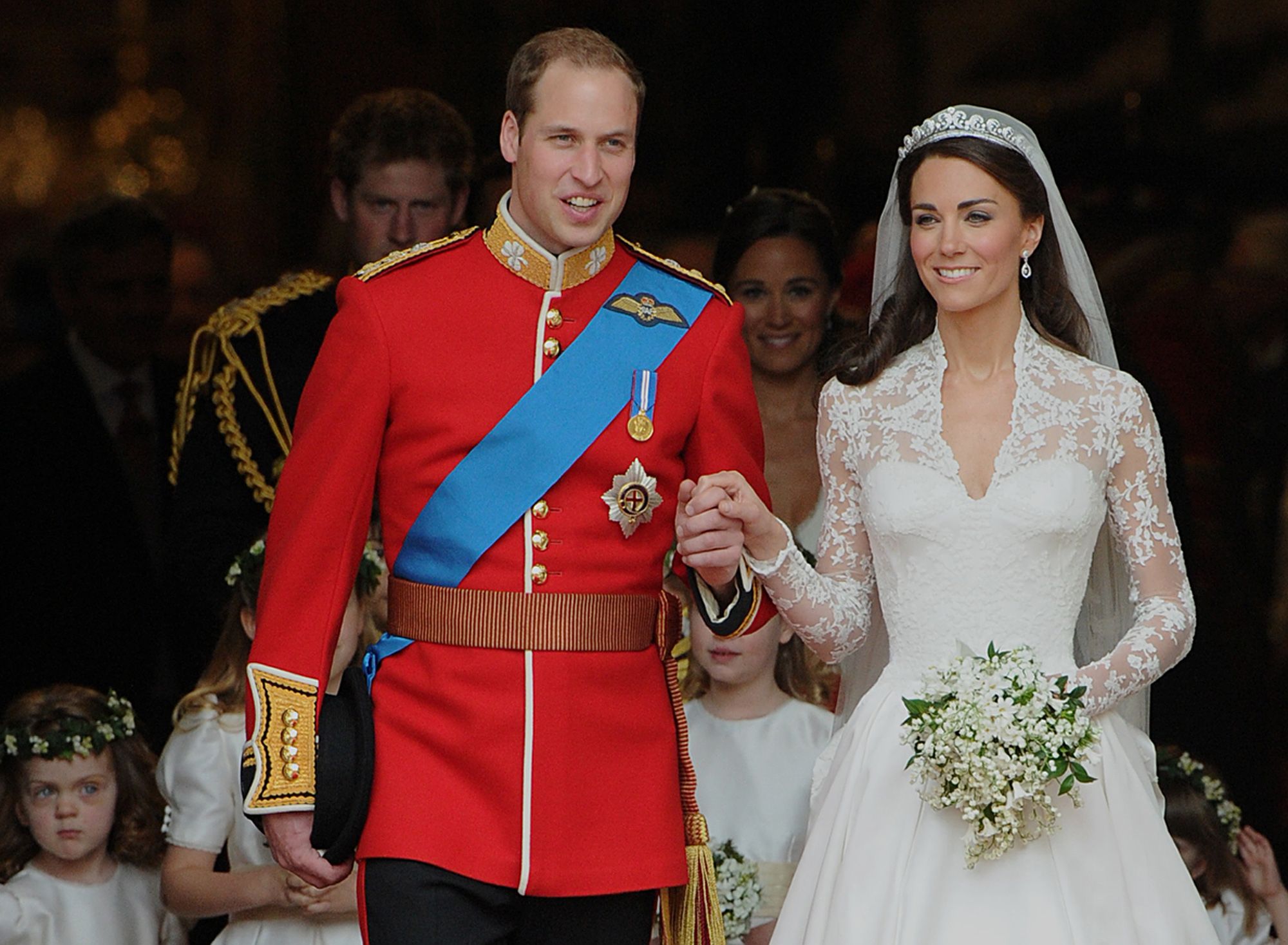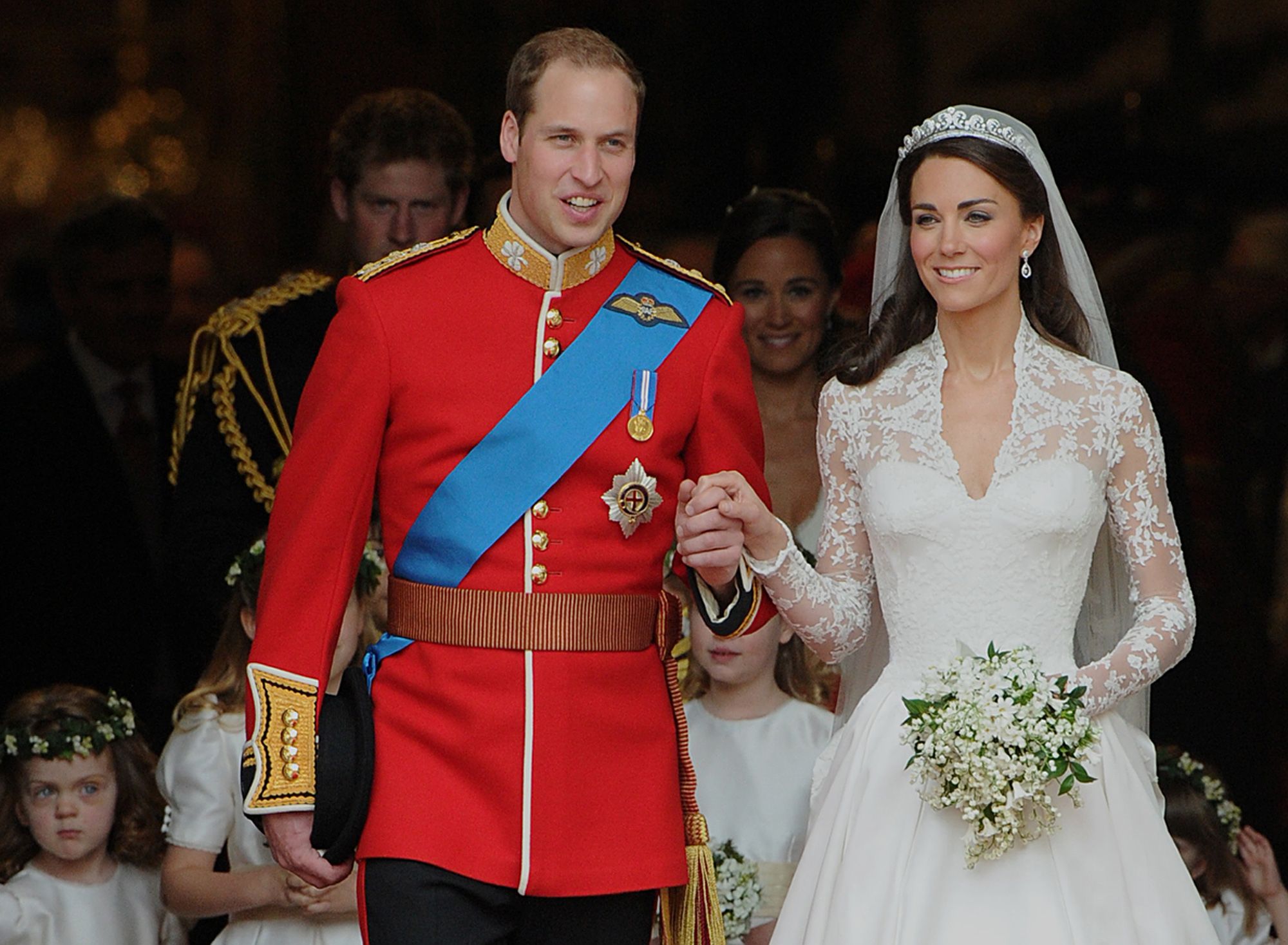 Kate Middleton's bouquet fit with tradition, but her future sister-in-law's may not. | Carl de Souza/AFP/Getty Images
When it comes to her royal wedding day, Markle will probably follow at least one tradition. Most royal brides have carried a sprig of myrtle in their bouquets, and the bride-to-be is expected to do the same.
But she may also find a way to put her own unique spin when she walks down the aisle. Royal wedding bouquets are traditionally all white. But Markle is a huge fan of peonies. It's rumored that she'll add a few of the colorful flowers into her bouquet.
Next: Markle is breaking another big royal wedding tradition — but this time, all on her own.
3. Let's hear it from the bride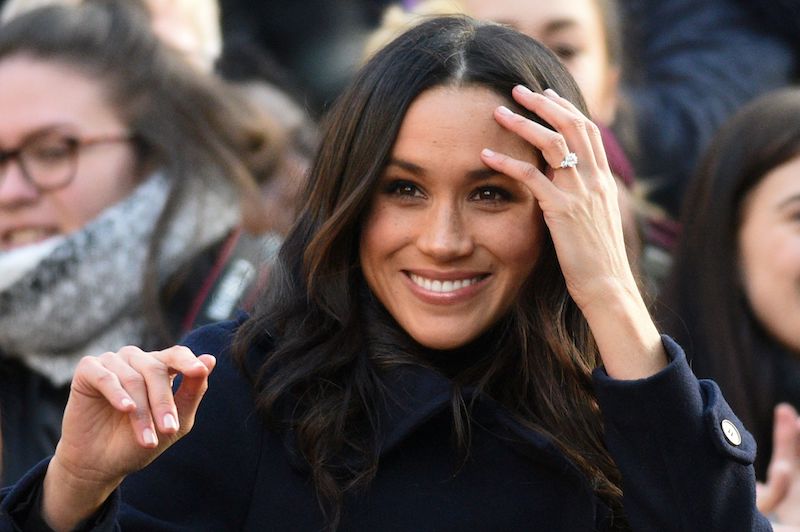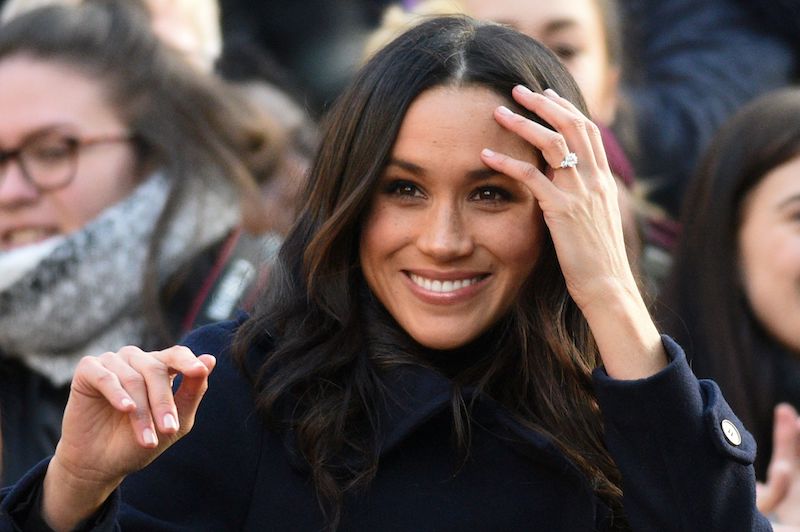 Meghan Markle plans to speak at her wedding, which is against royal tradition. | Oli Scarff/AFP/Getty Images
Weddings are full of speeches. From toasts to heartfelt thank yous, these events give everyone involved a chance to reflect on the gratitude they feel for their loved ones.
So it should come as no surprise that Markle would want to say a few words at her own wedding. That is, except, until you consider the fact that brides at royal weddings tend to be mostly seen and not heard.
According to The Times, Markle plans to give a speech at the wedding reception. Even though this move would break with centuries of royal wedding tradition, the bride-to-be wants to take a moment to honor not only her new husband, but also his family.
Next: Even the timing of Markle and Harry's wedding is raising some royal eyebrows.
4. Marry in May, rue the day?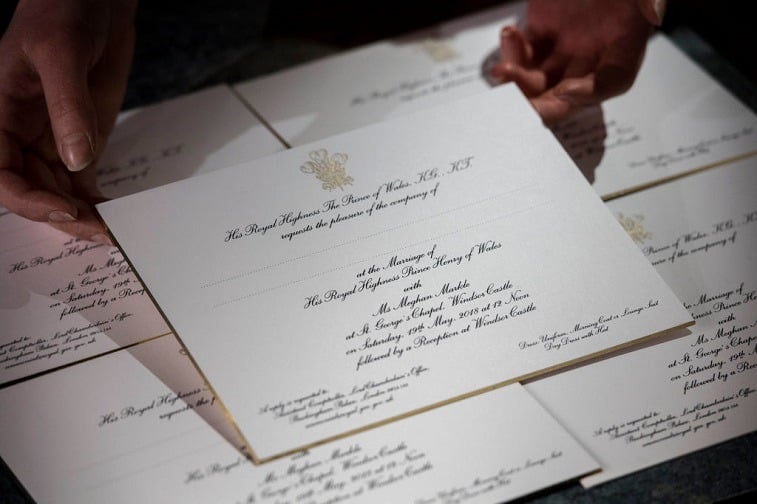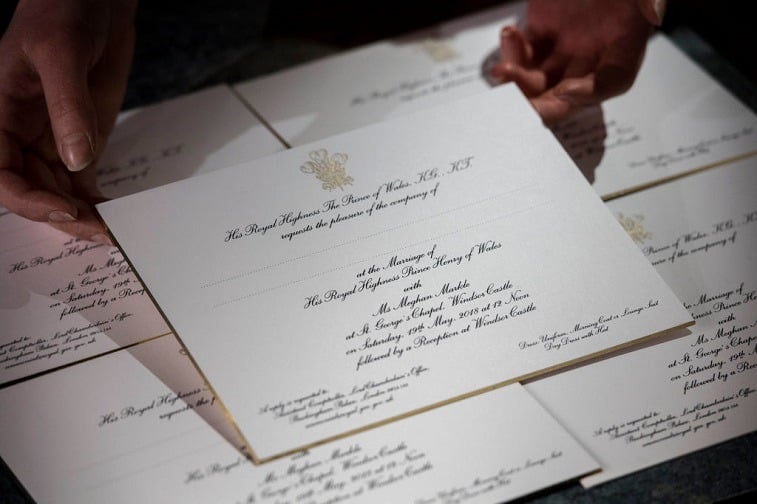 The couple is bucking tradition by having their wedding in May. | Victoria Jones/WPA Pool/Getty Images
A lot of consideration goes into choosing a wedding day. For British royals, there's always been a big tradition that's kept them from choosing a certain month. At least, until now.
Queen Victoria believed that marrying in the month of May was unlucky. That superstition stuck, even after she passed away, and very few royals have dared test it.
Markle and Harry, however, apparently didn't let concerns over bad luck sway them. They chose a May wedding, and hopefully won't rue the day when it arrives.
Next: The month isn't the only thing about Markle and Harry's wedding day that's shaking up royal tradition.
5. Weekend warriors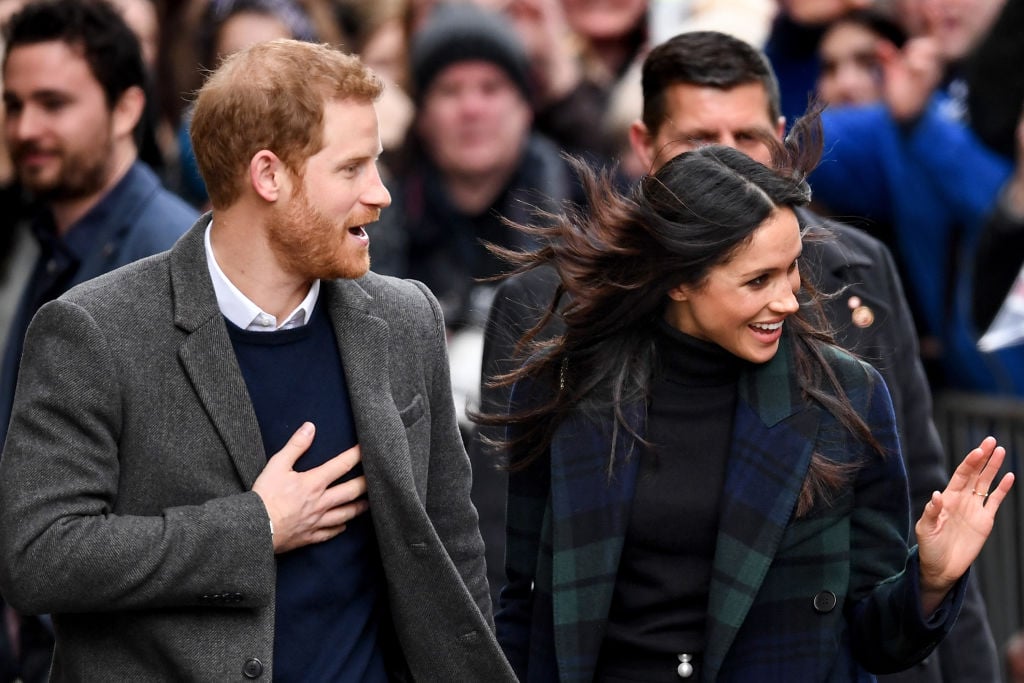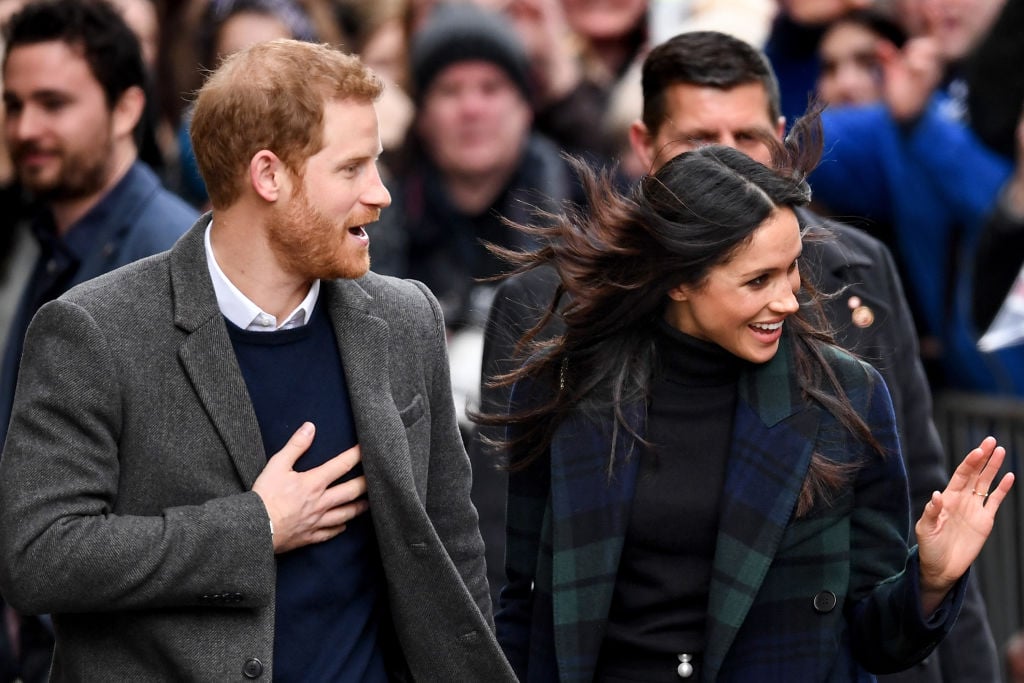 While many of us commoners typically attend weddings on the weekend, royalty do not. | Jeff J Mitchell/Getty Images
Markle and Harry aren't just marrying in a month that's less-than-ideal for some royals. They've also chosen a weekend wedding date, breaking yet another informal royal tradition.
Nearly all royal weddings in recent memory have taken place on a weekday. But Markle and Harry will exchange their vows on Saturday, May 19, 2018.
For British royal watchers, that comes with a bit of bad news. Because, unlike other royal wedding days, Harry and Markle's won't be marked by a bank holiday.
Next: Markle and Harry aren't afraid to show the world how much they love each other.  
6. Public displays of tradition-breaking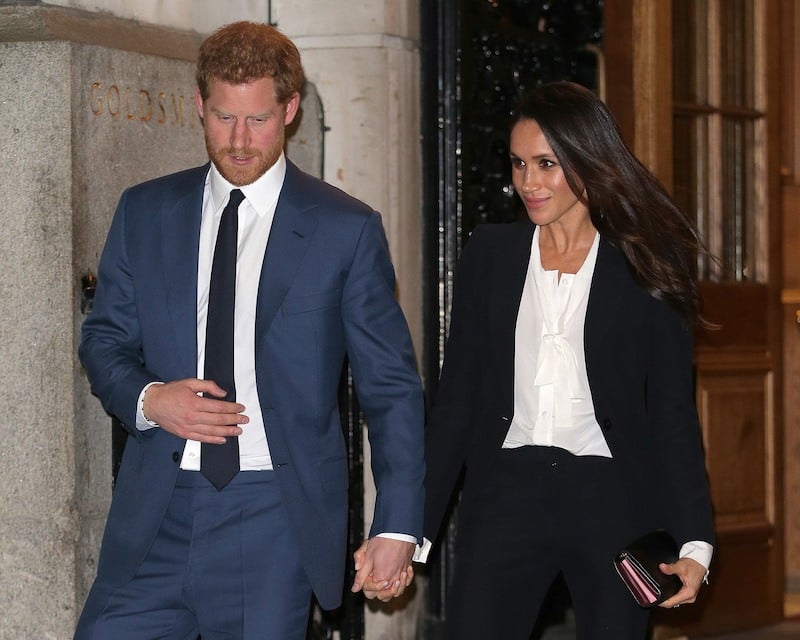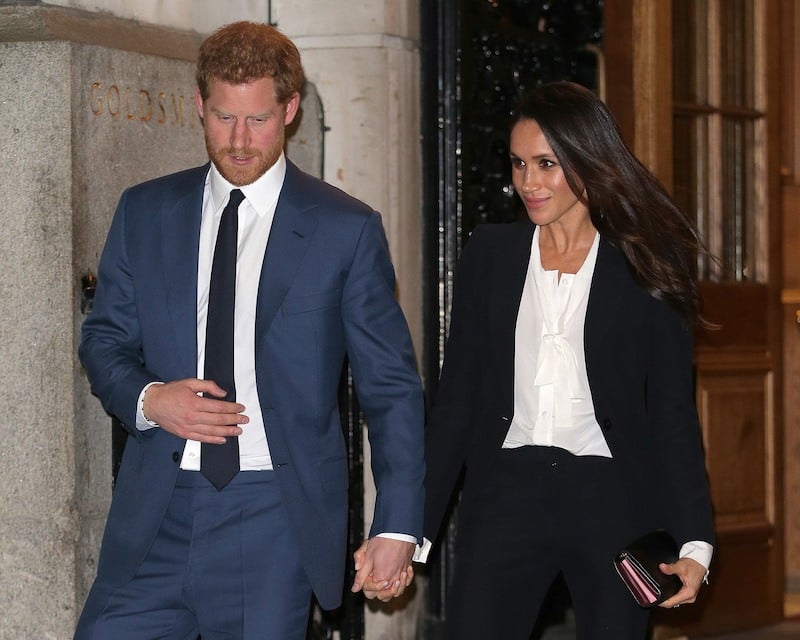 Harry and Meghan Markle have been known to hold hands in public. | Ben Stansall – WPA Pool/Getty Images
The British royal family is often in the public eye. And, as a unit, they've mostly tried to navigate their personal lives without causing too much commotion. That's led to an informal tradition, wherein royal couples rarely show any affection for one another when out in public. It's true of Prince William and Kate, who've never been photographed holding hands.
But it won't be true of Markle and Harry. Since going public with their relationship in 2016, the couple hasn't been shy about PDA. They're frequently photographed holding hands, an act that is generally frowned upon during royal engagements. But some argue that it makes the couple seem more relatable to modern fans.
Next: The royal family and politics don't mesh well — at least not until Markle came along.
7. Markle won't keep quiet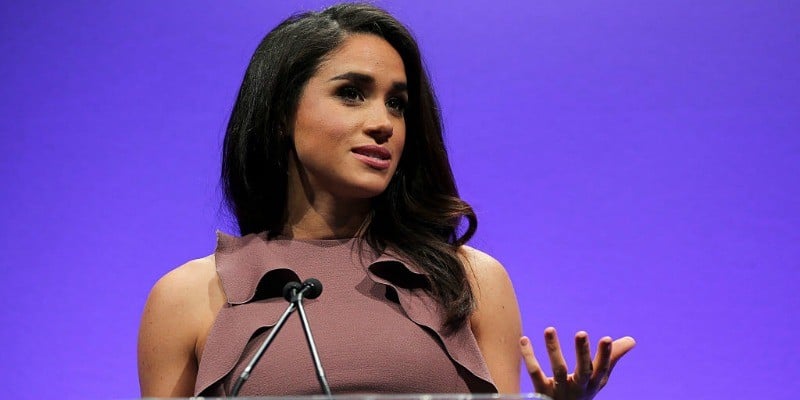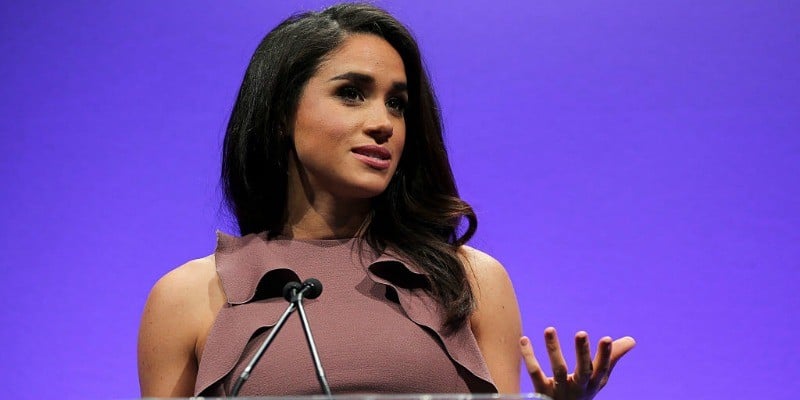 Meghan Markle is an outspoken activist, and that likely won't change when she becomes royalty. | Tasos Katopodis/Getty Images
Kate Middleton ruffled some feathers when she opted out of wearing all black to honor the Time's Up movement, at the 2018 BAFTA Awards. But many chalked it up to the long legacy of the royal family remaining largely silent about controversial political matters.
Fans of the royal family probably shouldn't expect Markle to take a similarly neutral tone, though. Her passion for politics is one of the qualities that Harry loves most about her. She's a longtime women's rights activist. She's already stirred up controversy for discussing the #MeToo movement at a royal forum.
And we shouldn't expect her to put a lid on her political passion after she walks down the aisle.
Next: They won't let years of tradition get in the way of their festivities.
8. Merry Christmas to all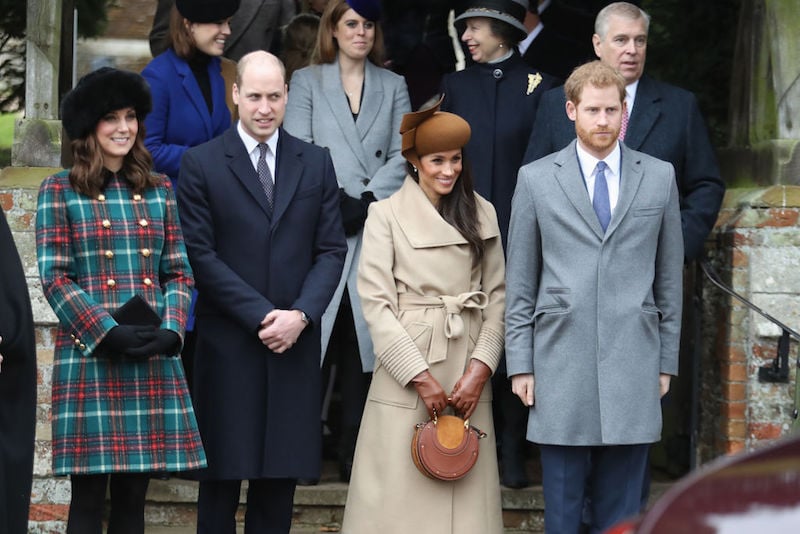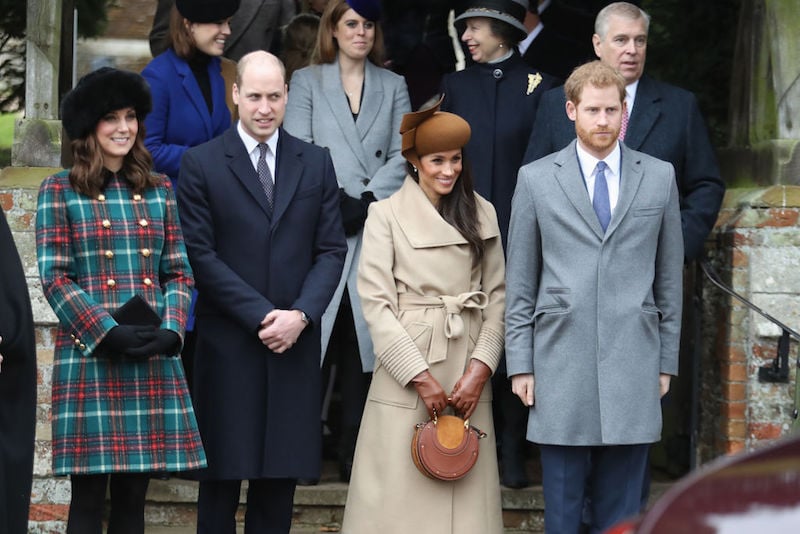 Meghan Markle spending Christmas with Kate Middleton, Prince William, and Prince Harry. | Chris Jackson/Getty Images
Many of the most storied and time-honored royal traditions are set around the holidays. And while the queen and her kin have always shared parts of their festivities with fans around the world, there are some events they keep to themselves.
But some traditions remain strictly for the family, so much so that even fiancés have been forbidden to attend. That changed in 2017, when Harry asked the Queen to make an exception for Markle.
And it appears that she was in the Christmas spirit, because his bride-to-be was included in the family's Christmas morning breakfast.
Next: Even Markle's style has set her apart from royal tradition.
9. A hair-raising break in tradition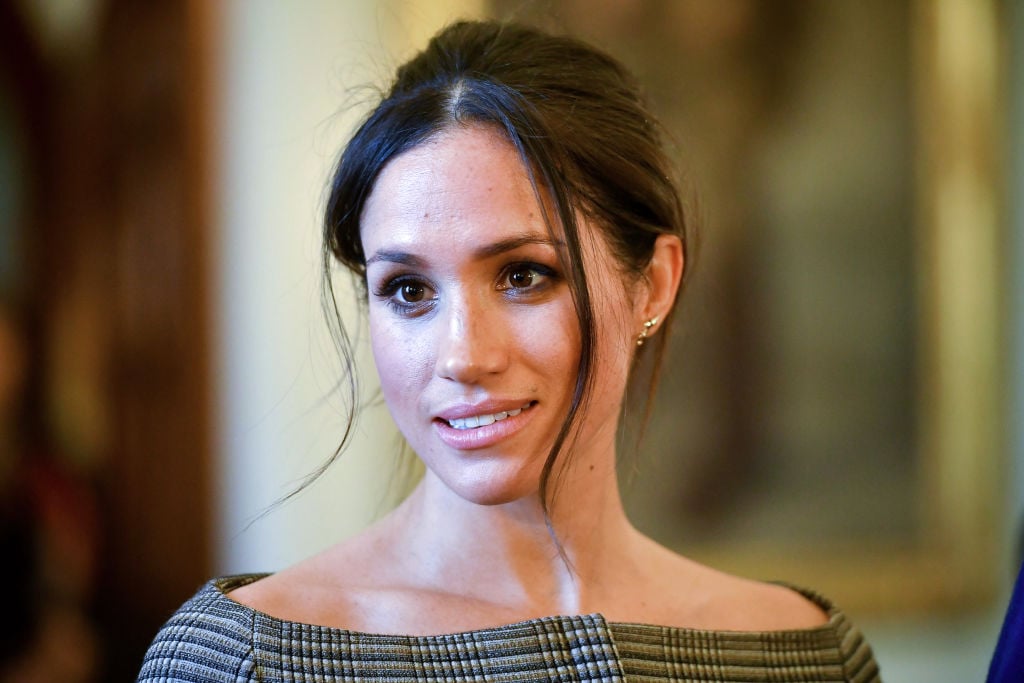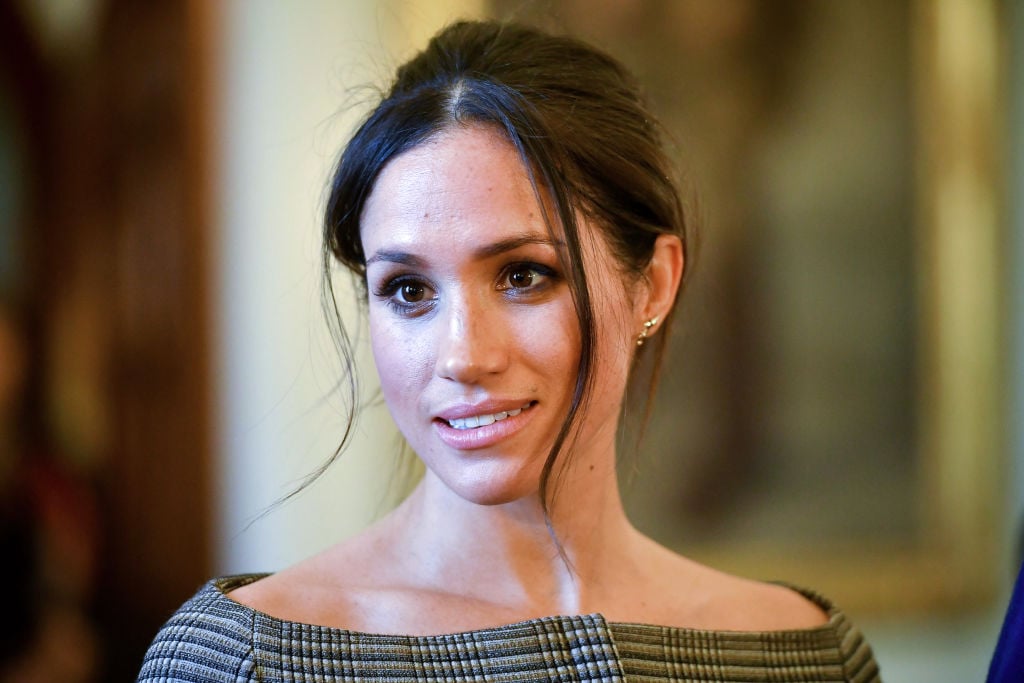 Meghan Markle's casual look here isn't exactly royalty-approved. | Ben Birchall/AFP/Getty Images
Royal protocol doesn't just extend to how members of the family behave. It also dictates how they look when they step out to greet the public.
But, it seems, Markle may not have much time to follow royal rules where her style is concerned. The actress-activist has been known to throw her hair up in a messy bun, despite the fact that such a casual hairstyle is frowned upon in royal circles.
Next: Hair isn't not the only way Markle's making her own royal fashion statement.
10. A nude awakening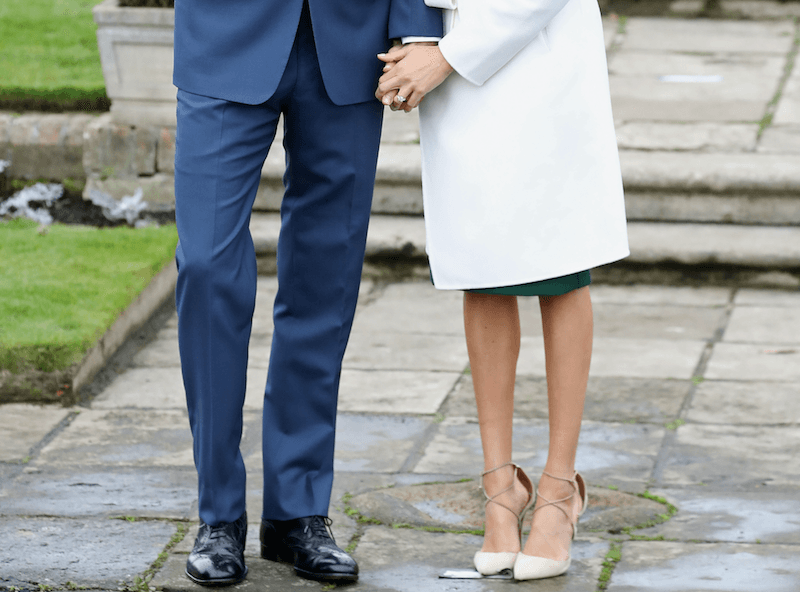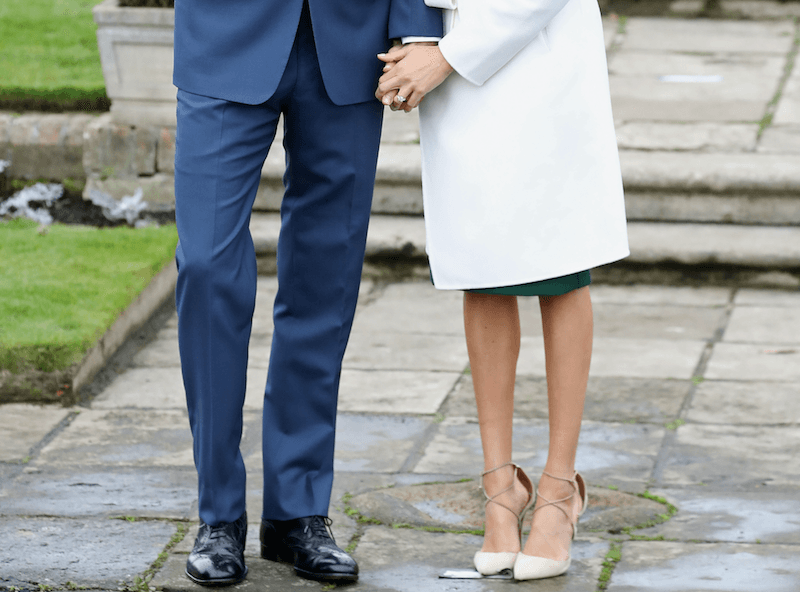 While her ring stole the spotlight, something else was noticeably absent on Meghan Markle's body at her engagement announcement. | Chris Jackson/Getty Images
By most accounts, the queen is happy to welcome Markle into the royal family. But there's one issue they may never see eye-to-eye on. One of the monarch's strictest fashion rules dictates that royal women wear nude stockings. But, when Markle stepped out to announce her engagement with Harry, she was apparently not wearing any stockings at all.
Maybe Markle is anti-pantyhose. Or maybe she's just keen on staying true to her own style, even in the biggest moments of her life.
Follow Katherine Webb on Twitter @prufrox.
Check out The Cheat Sheet on Facebook!
Source: Read Full Article