Melbourne radio ratings: ABC stems losses as 3AW, Fox reign supreme
Neil Mitchell still holds the throne as the king of morning radio in Melbourne, but ABC's Jon Faine is mounting a serious challenge.
There is now just over one and a half points separating the AM rivals, according to Tuesday's radio ratings.
Jon Faine is now nipping at Neil Mitchell's heels.
The ABC has managed to stem its losses in the earlier breakfast timeslot after Red Symons replacements Sami Shah and Jacinta Parsons recorded a 2.9 point drop last survey. On Tuesday, the pair remained relatively steady on a 10-point audience share – just below FOX FM's Fifi Box, Brendan Fevola and Byron Cooke.
The Hit Network's head of content, Gemma Fordham, said the chemistry between the three FOX FM hosts was "perfect".
"It is so intrinsically linked with Melbourne," she said. "They know what they are talking about and you can hear every day how much they love that city."
3AW's Ross Stevenson and John Burns continued to dominate the breakfast airwaves, holding their 19-point audience share. On the FM spectrum, Smooth's Mike Perso and Jennifer Hansen are in second place on 8.1 points, just ahead of NOVA's Chrissie Swan, Sam Pang and Jonathan Brown.
FOX's decision to replace Hamish and Andy with an extra-long drive show hosted by Carrie Bickmore and Tommy Little, followed by Dave Hughes and Kate Langbroek has continued to pay dividends. The station won the coveted drive timeslot with a 13.4 point share.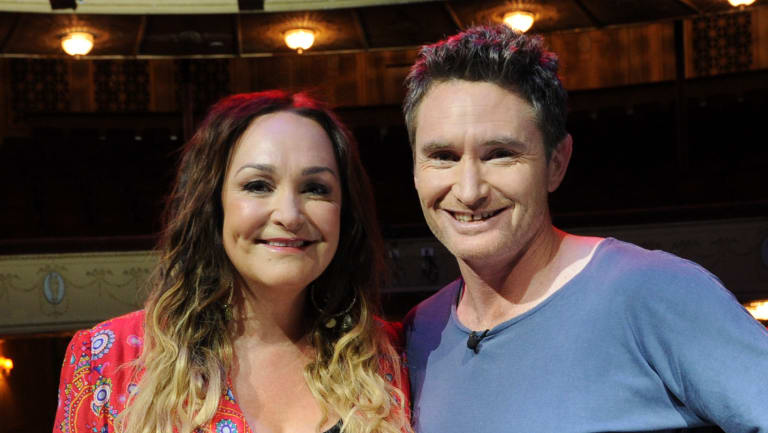 Hughsey and Kate have continued to pay dividends for their new home at FOX.
3AW's Tom Elliott came in second place in drive with a 10.8 audience share. In equal third place were GOLD FM's drive show and NOVA's Kate Ritchie, Tim Blackwell and Marty Sheargold.
The ABC's Raf Epstein dropped almost an entire point to land an audience share of 5.8 points.
Source: Read Full Article