'My Feet Are Killing Me': How to Book an Appointment With Dr. Ebonie Vincent
Bunions? Corns? Hammertoes? Ingrown nails? On My Feet Are Killing Me, Dr. Ebonie Vincent tackles all those problems and more. The California foot and ankle surgeon showcases her skills — and strong stomach — on the TLC reality series. But she doesn't just treat the people you see on the show. Camera-shy patients can also make an appointment to see her at her office in Southern California.
The 'My Feet Are Killing Me' star treats a variety of foot and ankle conditions 
Vincent, who earned a degree from Des Moines University in Iowa and completed her residency at Inspera Health Network in New Jersey, currently sees patients at Orange County Podiatry in California.
She's a foot and ankle surgeon who's able to treat a wide range of conditions, including sports injuries, arthritis, the diabetic foot, and foot deformities. Vincent prides herself on meeting each patient's individual needs.
"With each patient encounter, I make a point of developing the kind of relationship that meets my patients where they are at in their healing journey," she shared on the Orange County Podiatry website. "Everyone comes with a unique set of problems and while there are standard forms of treatment for certain diseases, I treat each person and their issue individually, and not just their given diagnosis."
Book an appointment online with Dr. Ebonie Vincent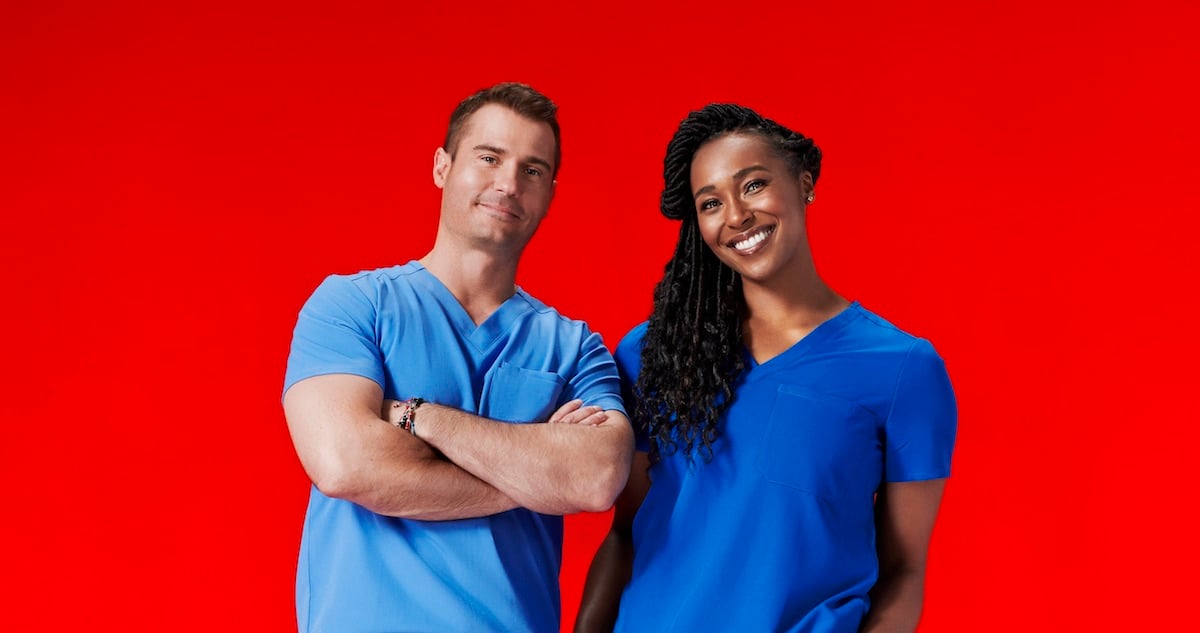 If you're interested in having Vincent look at your feet, it's easy to make an appointment online. Just visit the Orange County Podiatry website, click "book an appointment," and select from the available times. You can also call 949-651-1202. People from outside of California who are interested in making an appointment with Vincent should call or text 949-203-5704 to discuss options. 
The practice accepts most major insurance. Patients without health insurance may be able to pay cash for services.
How to get on 'My Feet Are Killing Me' 
If you're not afraid to show your feet to the world, you can also apply to be on My Feet Are Killing Me, which is produced by Renegade 83. Information on how to apply to be on the show is available on Vincent's website and the production company's website. 
Why Dr. Vincent chose podiatry 
As My Feet Are Killing Me makes clear, podiatry is not a job for the squeamish. So what inspired Vincent to specialize in feet?
"I picked podiatry because I like being the type of doctor who can fix things that you see," she told Uptown Magazine. "Like a lot of times you're looking for a blood sugar, you're looking for a blood pressure, you're kind of pumping people with medications to kind of normalize them. In the field of podiatry, a lot of times, you're treating things you can see. I can see a hammer toe, a wart, a bunion, a broken bone."
Treating foot issues isn't just about cosmetics or relieving pain, she added. Sometimes, issues with a person's feet can be a sign of a bigger health problem, she told the magazine.
"A lot of times, people who have swollen legs, they don't realize that that can be an underlying heart condition," she said.
She also said that there's no reason for people to be ashamed of their foot condition, no matter how unpleasant or unsightly.
"You know that if you're embarrassed about your foot condition, someone else has the same thing only worse," she said. "So don't be embarrassed to come in, see a podiatrist, and get your stuff taken care of."
The My Feet Are Killing Me season finale airs Wednesday, March 31 at 10 p.m. ET on TLC.
Check out Showbiz Cheat Sheet on Facebook!
Source: Read Full Article