Not invited: MKR winners won't welcome detractors to new restaurant
With $250,000 in their bank account and the honour of being crowned this year's My Kitchen Rules winners, Emily O'Kane and Alex Clark have their sights set on opening their own restaurant.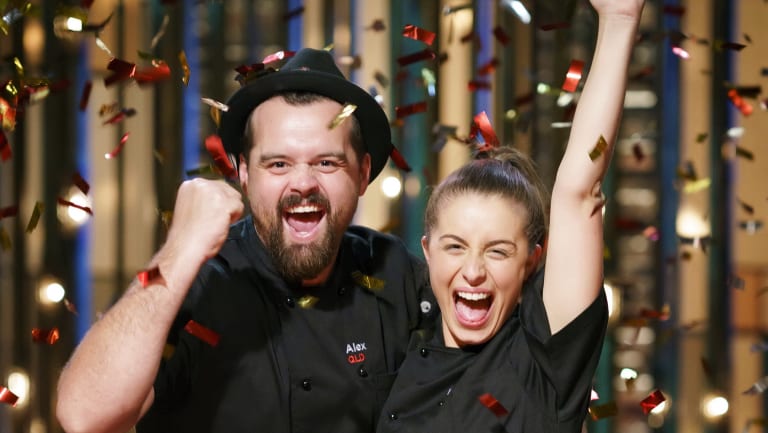 MKR champions Alex and Emily.
But Emily has no time for people questioning her win, pointing to similar allegations in other years.
"There have been serious trolls out there," she said. "Honestly, it's so disappointing there's people out there that think they know us. Yes, it is a TV show and they're only going off what they see and everyone is allowed an opinion. But people are sending horrific personal messages.
"If it was up to Alex and I, we probably wouldn't even have social media. As much as we love all the support, it's such a negative space having hundreds of people saying how much they hate you."
Around 1.3 million people tuned in to watch the My Kitchen Rules grand final on Sunday evening across the capital cities. The show will return next year for its tenth season.
Source: Read Full Article