'Peaky Blinders': Why Snoop Dogg Is a Big Fan of the Series
Peaky Blinders first aired in 2013 and quickly became a very popular show. The BBC historical drama series didn't just captivate British audiences. The show was released on Netflix, and people from many different countries became big fans.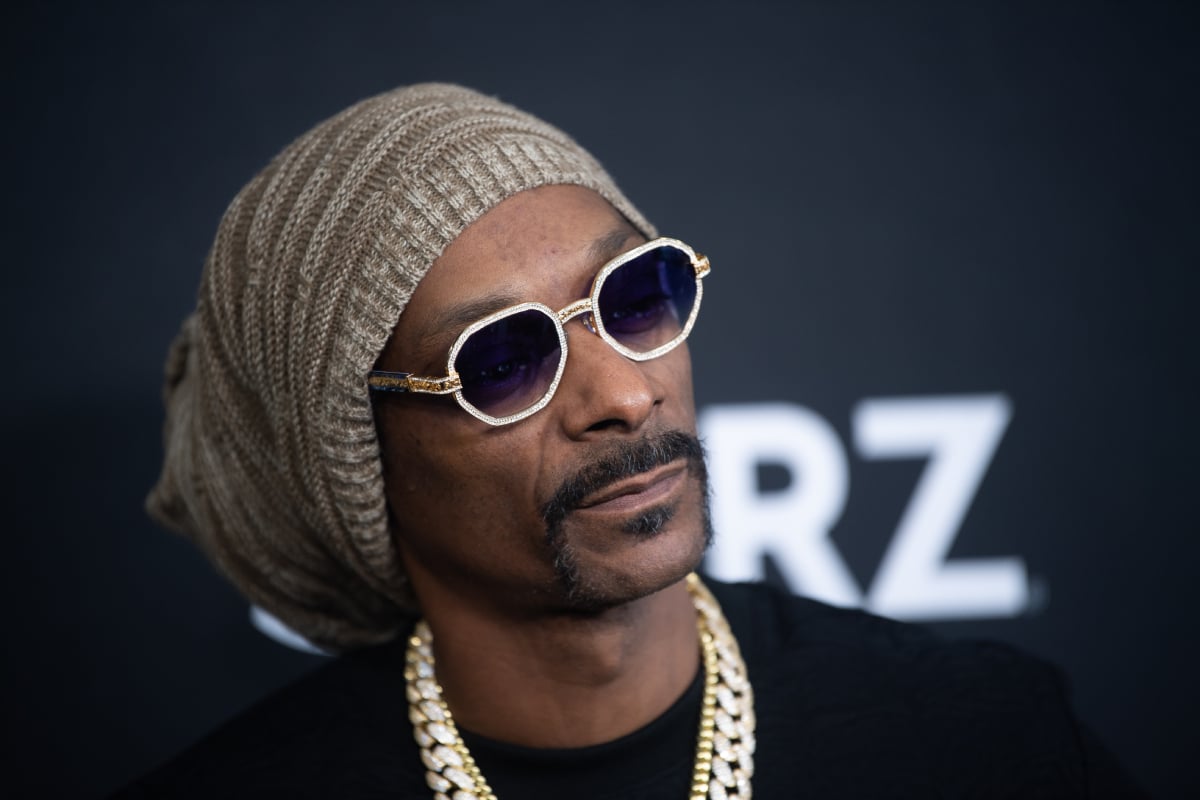 Celebrities from around the world have sung the praises of Peaky Blinders. One such celebrity is Snoop Dogg. The professional rapper once met creator Steven Knight and explained why he enjoyed the series so much.
What is 'Peaky Blinders' about?
Peaky Blinders takes place in Birmingham beginning in 1919 in season 1. The series follows the activities of a British gang known as the Peaky Blinders, led by the ruthless Thomas Shelby. The Irish-Romani gangster family is loosely based on a real gang by the same name.
In each season, the Birmingham gang faces various enemies and threats. Major Chester Campbell is a central antagonist against the Peaky Blinders in the first and second seasons. Later, they also face off against rival gangs, the Italian mafia, and even Oswald Mosley.
Snoop Dogg loves 'Peaky Blinders'
It might surprise some people to learned that Snoop Dogg is a bit fan of Peaky Blinders. It seems that the series has a personal meaning for him. The rapper was able to meet Peaky Blinders' creator Steven Knight. Here's what Knight had to say about the interaction.
"Yeah, Snoop Dogg was on Instagram on his private jet saying, 'I've just seen this new show called Peaky Blinders,'" Knight told Esquire Townhouse. Then his agent contacted mine, so I met him for, like, three hours. He said the show reminded him of how he got involved in gang culture. And this is Birmingham in the Twenties, and he's from south-central Detroit."
To further solidify his love of the series, in 2019 Snoop Dogg covered the theme song for Peaky Blinders, Nick Cave and the Bad Seed's Red Right Hand. The music video cuts between footage from the series and Snoop Dogg in a recording studio. "By order of the Peaky Blinders, this is Red Right Hand by Snoop Shelby," the rapper announces at the beginning of the video, wearing the gang's traditional flat-billed cap.
Will Snoop Dogg be in Season 6?
Since Snoop is such a big fan of Peaky Blinders, rumors have been circulating over the years that someday he will appear in the series. The rumors perhaps started in 2018 on the BAFTA red carpet. Express reports that Joe Cole, who plays John Shelby, stated, "Steve Knight often says like Snoop Dogg's going to be in the next one or something like that, so I'm waiting for him to pull a few names."
Cole then speculated on what Snoop's character could be. "I think he'd play some sort of American old-school gangster I guess," he told Express. The final season is scheduled to air sometime in 2022. It doesn't look like Snoop Dogg will be appearing in season 6, but there's no harm in keeping an eye out.
Source: Read Full Article