These Popular Celebrities Look Exactly Like Disney Characters
It's no secret that Hollywood is full of beautiful people. Some of our favorite celebrities are breathtakingly gorgeous to the point where they don't even seem like real human beings. In fact, some of them have such striking faces that they look just like our favorite Disney characters. With Disney's new strategy that transforms our favorite classic films into live-action movies, we can already suggest some celebrities who would be the perfect people to bring some of our favorite characters to life.
These gorgeous stars are doppelgangers for some of our most beloved Disney characters.
Jesse Williams as Prince Naveen
Jesse Williams attends Paris Fashion Week | Francois Durand/Getty Images
We could just see Jesse Williams in the heart of New Orleans
We're used to seeing Jesse Williams as Dr. Jackson Avery on Grey's Anatomy, but imagine what the hunky actor would look like if he grew his hair out. We think he would be spot on for Prince Naveen in Disney's The Princess and the Frog. The Chicago native would get that New Orleans' twang down pat. Also at 6'2″ he's certainly got the stature of a prince.
His eye color is already on point.
Amanda Seyfried as Rapunzel
Amanda Seyfried | Jason Merritt/Getty Images
Amanda Seyfried has Rapunzel's signature green eyes.
We adore Mandy Moore as Rapunzel in Disney's Tangled but honestly, we love her more as Rebecca in This Is Us. Therefore, if they ever do a live-action movie about the princess with the long golden locks, we're going to need someone to call Amanda Seyfried.
The Mama Mia actress already has the perfect blond hair color, a few bundles of extensions and some CGI would take her Rapunzel look to the next level. Most importantly, the Mean Girls alum has the big green eyes needed to play the princess.
Next: A "Sons of Anarchy" alum who could be any Disney prince or villain.
Charlie Hunnam as John Smith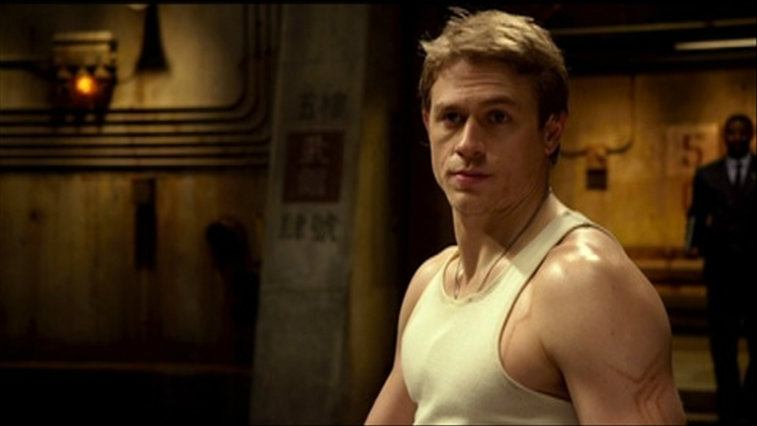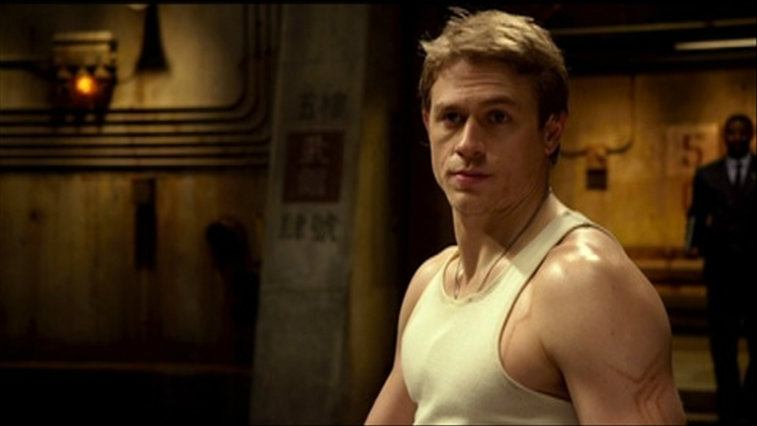 Charlie Hunnam in Pacific Rim | Warner Bros.
This is the least Charlie Hunnam could do after pulling out of Fifty Shades of Grey. 
We definitely don't need Disney to do a live-action Pochantas, because it would honestly just be insulting to Native people. However, just for the sake of this post, we already know who would make the perfect John Smith. Sons of Anarchy's Charlie Hunnam is devastatingly gorgeous, he has flawless bone structure, and we already know he can pull off a man bob.
Honestly, we feel like Hunnam owes us this fantasy for pulling out of Fifty Shades of Grey.
Next: An ABC TGIT actress who could play a restaurant-owning princess.
Aja Naomi King as Princess Tiana
Aja Naomi King | Nicholas Hunt/Getty Images
We would need Aja Naomi King to only be in frog form for a small part of the movie. 
Aja Naomi King slays opposite Viola Davis in How To Get Away With Murder, so we already know she would be sensational as Princess Tiana (the only Disney Princess with a job) in The Princess and the Frog. Our single request is that King spends a lot less time in frog form than Tiana did in the original animated movie.
Also, dark skin actresses deserve way more roles in Hollywood!
Next: An actor who would be the perfect prince for a mermaid.
Matt Bomer as Prince Eric
Matt Bomer | Phillip Faraone/ Getty Images
Like Prince Eric, Matt Bomer has perfect hair
Matt Bomer dazzled us in White Collar. To be real, we can watch him in anything on mute. Therefore, he would obviously be perfect in a live-action version of The Little Mermaid as Prince Eric. From the sea green eyes to the perfect dapper hairstyle, we are more than ready to see him in an under the sea adventure.
Next: A "Game Of Thrones" alum who can work a bow and arrow
Rose Leslie as Princess Merida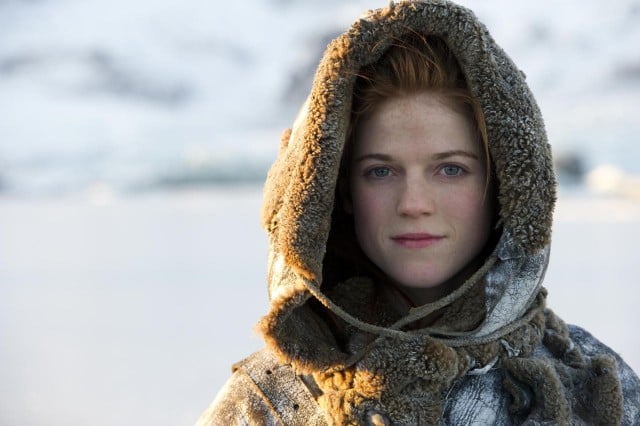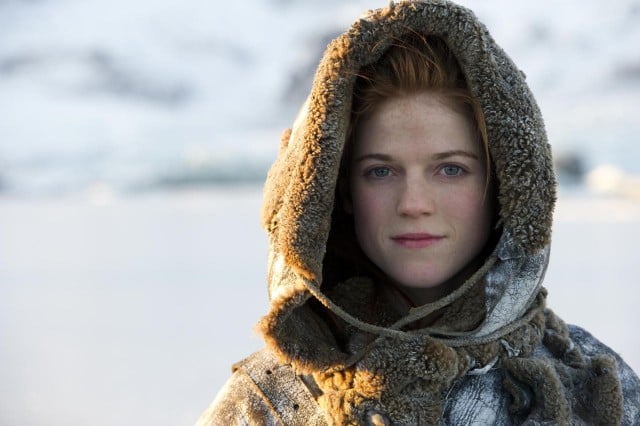 Rose Leslie on Game of Thrones | HBO
Brave doesn't get the credit that it deserves. Merida is a princess who is slick with a bow and arrow and who knows how to speak her mind. Clearly, the only choice for the role is Game of Thrones alum, Rose Leslie. From her role as Wildling Ygritte, we already know that she can handle a bow and arrow and she has the curly red hair to go with it. Honestly, they need to make this movie right now.
This time though they can take the whole warrior princess thing up several notches, Leslie played a kickass Wildling after all.
Next: This "Teen Wolf" actor who could awaken Sleeping Beauty.
Colton Haynes as Prince Philip
Colton Haynes | Christopher Polk/Getty Images for JumpLine
Angelina Jolie already gave us life as Maleficent, but we think the story of Sleeping Beauty can be fleshed out even more. Teen Wolf alum Colton Haynes would be absolute perfection as Prince Philip. Seriously, have you seen the man's jawline? We would suggest that Disney upgrade the prince's costume, but if Haynes is in the role, it really wouldn't matter.
He can wear some newspaper and make it look legendary.
Next: A songstress who could return to her red hair days.
Ariana Grande as Princess Ariel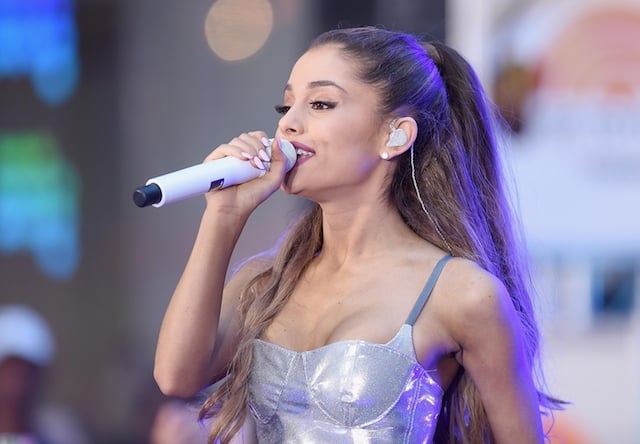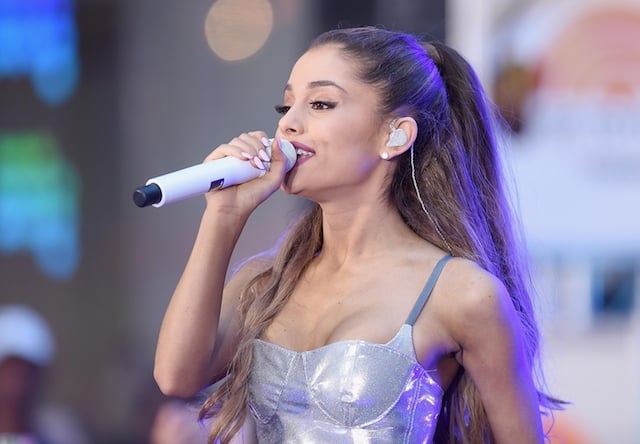 Ariana Grande performs on NBC's "Today" | Jamie McCarthy / Getty Images
Imagine Ariana Grande singing "Part Of Your World"
If there is anyone who could pull off a mermaid who longs to be above ground, it's Ariana Grande. We already know that Grande can act. After all, she's a Nickelodeon alum. We also know that she can pull off red hair though it would be a relief to see her without her signature ponytail.
Most importantly, with the Dangerous Woman songstress providing Ariel's vocals, we know she is going to give us a soundtrack that we want to hear.
Next: A pint-sized actress who could give some depth to Snow White
Anna Kendrick as Snow White
Actress Anna Kendrick | Jason Merritt/Getty Images
We already know that Anna Kendrick can hit the right notes
We know that Kristen Stewart already played Snow White, but we think Anna Kendrick could really be a breath of fresh air for the character if Disney ever took on a full live-action version of the classic tale. We already know that the Pitch Perfect actress has some major vocal pipes, and we think she could add some much-needed character and spunk to Disney's oldest princess.
Next: An "X-Men" actor who would get along with the Seven Dwarfs
Nicholas Hoult as Prince Florian
Nicholas Hoult | Emma McIntyre/ Getty Images
Nicholas Hoult could update Disney's oldest prince
Like Snow White, Prince Florian could use a significant 21st-century upgrade. We think the perfect person for that would be X-Men actor Nicholas Hoult. The British actor has been able to turn on his charm and give life to a slew of characters including his roles in Mad Max and Warm Bodies.
A role in Snow White would be delightful.
Source: Read Full Article