'Power Book II: Ghost': Will Tariq Betray Brayden?
Power Book II: Ghost Season 2 is underway and already Tariq (Michael Rainey Jr.) hasn't had a moment to catch his breath. As a result, he's given his business partner Brayden (Gianni Paolo), a lot more responsibly this season. Though the pair are genuinely like brothers, with the investigation into Jabari Reynolds' (Justin McManus) death pending and some financial obligations, Tariq could begin to take his friendship with Brayden for granted.
Could Tariq betray Brayden at some point this season?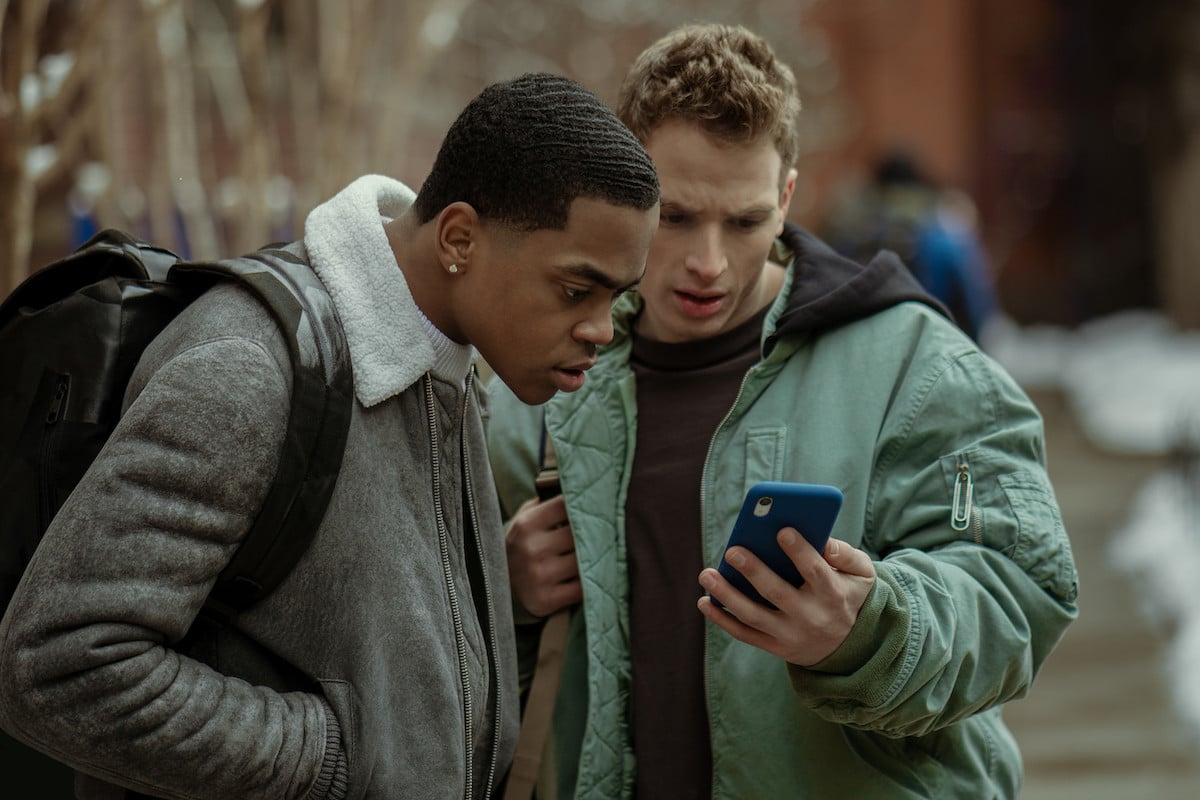 Brayden and Tariq's relationship has shifted on 'Power Book II: Ghost'
Though they've known each other for years at this point, Tariq and Brayden are just coming to the point where they truly trust each other. Tariq has given Brady some true reign over their business, but Brady is also trying to prove himself.
"It's not a Brayden and Tariq scene if we're not arguing about what's going on with the business, so you're going to see a lot of loyalty being tested," Paolo told The Knockturnal. "But you're also going to see a lot of them bonding and truly understanding each other more and why we make these decisions." You know, it's Brayden and Tariq so we obviously have differences in what believe in. But it's all for the greater good, in my opinion. So you're going to see a lot of deepening of relationships."
Despite their tight bond it also looks like the pair are about to be tested.
Will Tariq betray Brayden in season 2?
As we know, Tariq has been tasked by Rashad Tate (Larenz Tate) to dig up dirt on Brayden's godfather Sweeney in an attempt to take over his congressional seat. In turn, Tate has promised to help Tariq get his little sister Yaz out of foster care. We know how much loyalty means to Tariq, but we also know he'd do anything to help his sister.
It also doesn't help that Brayden has found himself trapped in Cane's (Woody McClain) web, which means that he could be putting himself and Tariq at risk.
Thankfully, whatever happens between the men, it appears it will be temporary. "You get to see their differences and you get to see them argue over the differences," Rainey told The Knockturnal. "But you also get to see that brotherhood overpower all the differences they have. You know, they got that stronger brothership."
Tariq and Brayden are going to have some major competition
Tariq and Brayden have pulled in their former Choate classmate Effie into the business. However, OG Power fans will remember that Effie never hesitate to betray the guys before. Since the Yale student is trying to set things up for herself, she could serve as a major source of competition for the guys. According to Starz's press release about her character this season, "she will be forced to determine where her loyalties lie — with herself and herself only, or with people who have shown their true colors time and time again."
More than that, Effie and Diana (LaToya Tonnedo) have teamed up together, which could serve as a major source of competition for the guys.
Source: Read Full Article