The Powerful Story Behind Kim Kardashian Begging Ivanka Trump and Jared Kushner to Convince Donald Trump for a Pardon
We've all seen videos online that pull at our heartstrings. Videos of poverty-stricken children, dogs in need of forever homes, and videos of people who smile through the horrible things that have happened to them. These videos are typically shared for one of two reasons: to inspire positivity in our own lives, or to act as a call to action (usually to donate money). Imagine watching one of these videos and being so wealthy, or so influential, that you could say "I'm going to change the person in that video's life."
That's what Kim Kardashian did when she watched a video of a 62-year-old great grandmother tell the story of why she's been behind bars for 22 years.
The video that started it all
She was angered as soon as she saw the video. | Kim Kardashian West via Instagram
On Oct. 25, 2017, Kardashian tweeted a video by Mic about Alice Marie Johnson. The video shows Johnson in prison, speaking to the camera with the use of a prison telephone, sharing her story.
Johnson has been in prison for 22 years for a first-time, nonviolent drug offense.
Next: Why Johnson received a life sentence. 
Johnson's story
Johnson (with her daughter) has explained how she ended up in this situation. | Mic via Twitter
When Johnson lost her job, she began to quickly struggle financially. "Out of desperation, I made one of the worst decisions of my life to make some quick money," she said.
She became involved in drug trafficking communications, admitting that she relayed coded messages for a drug deal by phone.
Next: How many people are imprisoned without parole for a non violent offense 
She's not alone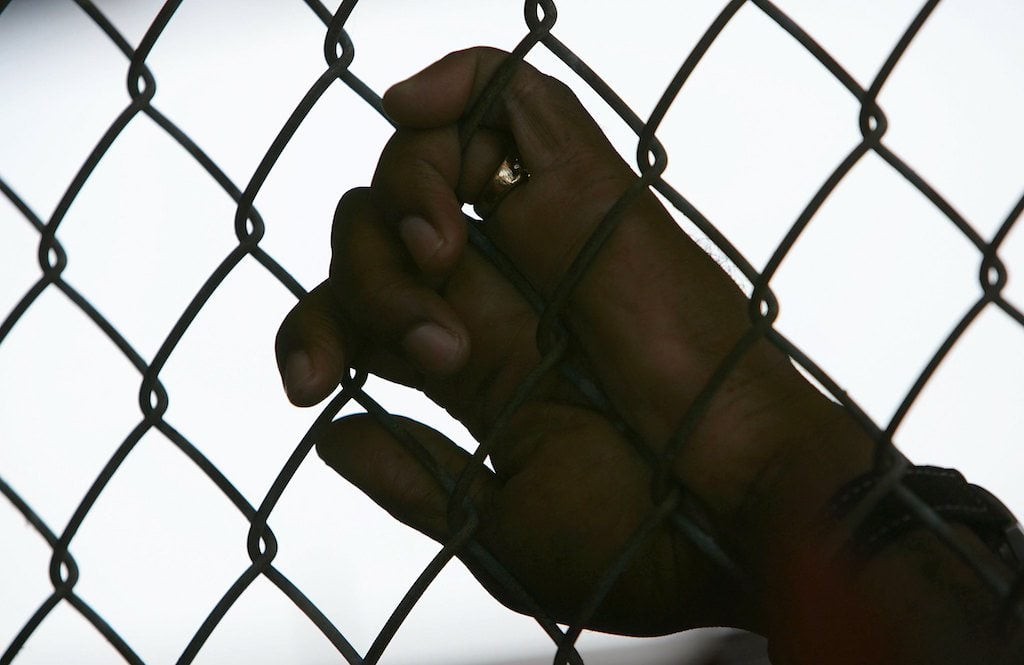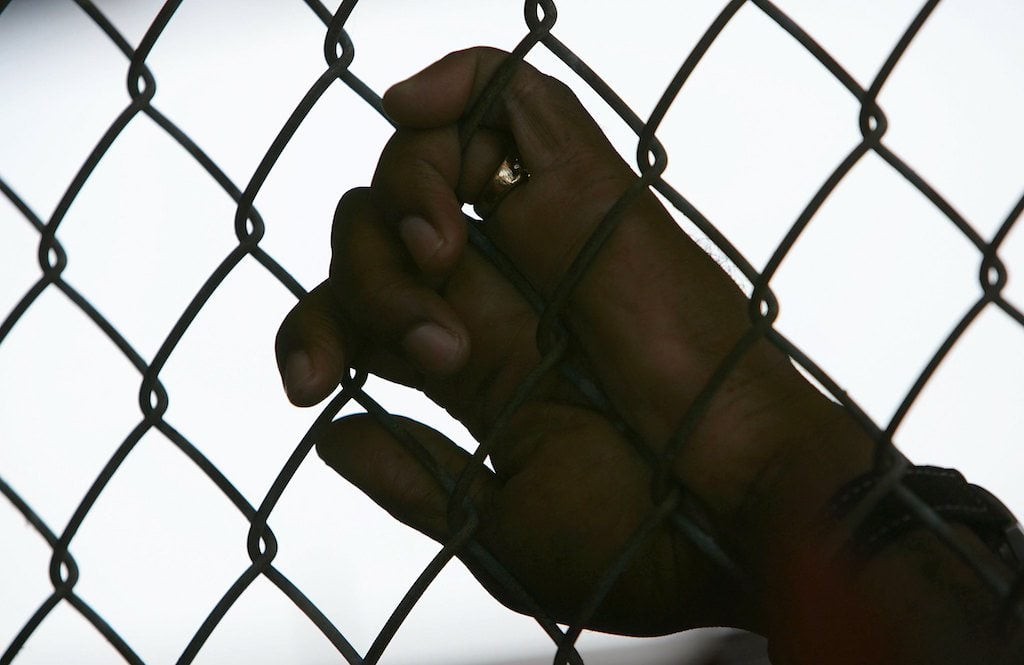 Many who don't deserve it, especially people of color, are put away for life sentences. | Mario Tama/Getty Images
The Mic video also shares a couple statistics concerning those who are imprisoned without parole.
"Johnson is one of 3,278 people serving life without parole for a non violent offense," the screen reads. "Like Johnson, 79% of these people are nonviolent drug offenders and 65% are black."
Next: Donald Trump is her only hope.  
The point of the video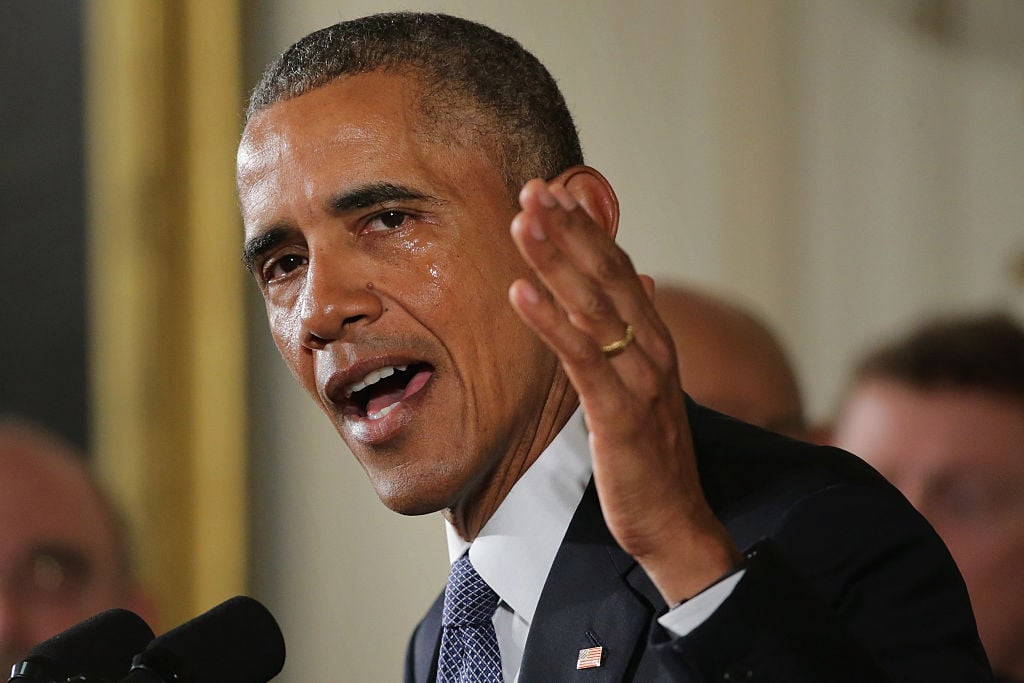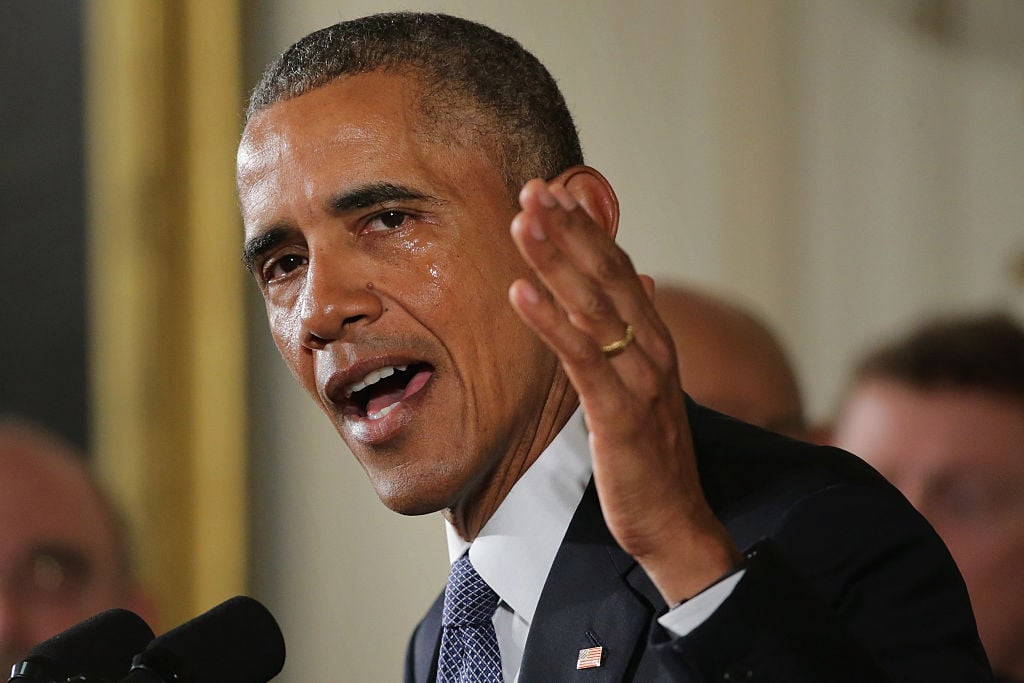 She wasn't among those Obama granted clemency at the end of his term. | Chip Somodevilla/Getty Images
The video also informs viewers that clemency granted by the president is almost the only hope for those sentenced to life without parole.
When the possibility of clemency came about, Johnson was sure she exceeded expectations and would meet the qualifications to be pardoned (she says prison employees and members of Congress wrote letters on her behalf). But on December 20, 2016, President Obama granted clemency to 231 individuals and Johnson was not one of them.
Next: Kardashian put together a legal team to help release Johnson. 
Where Kim Kardashian comes in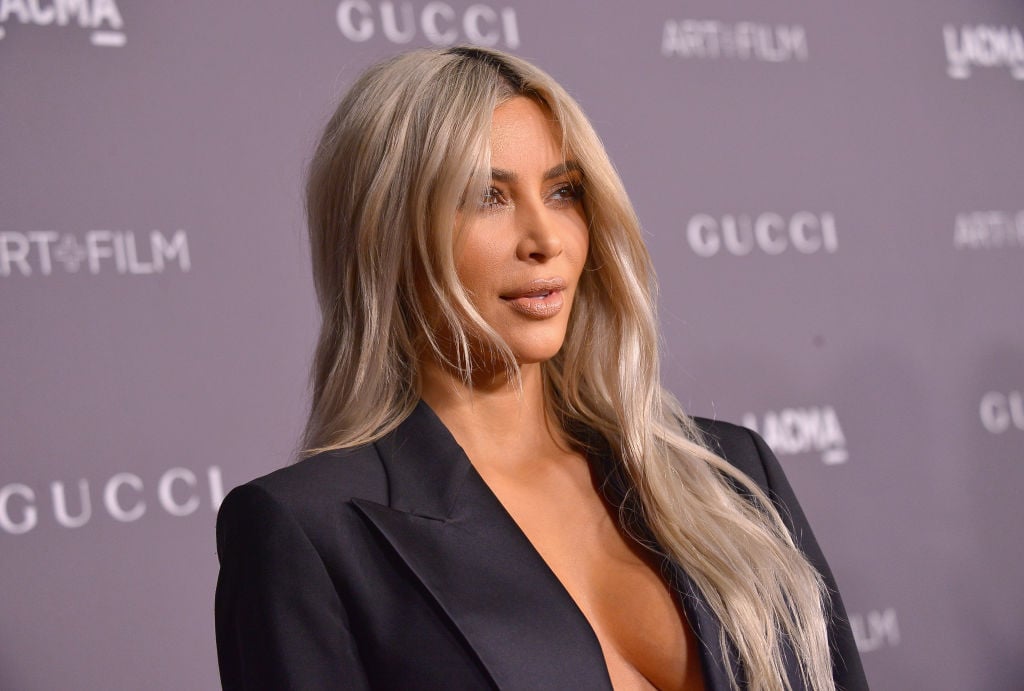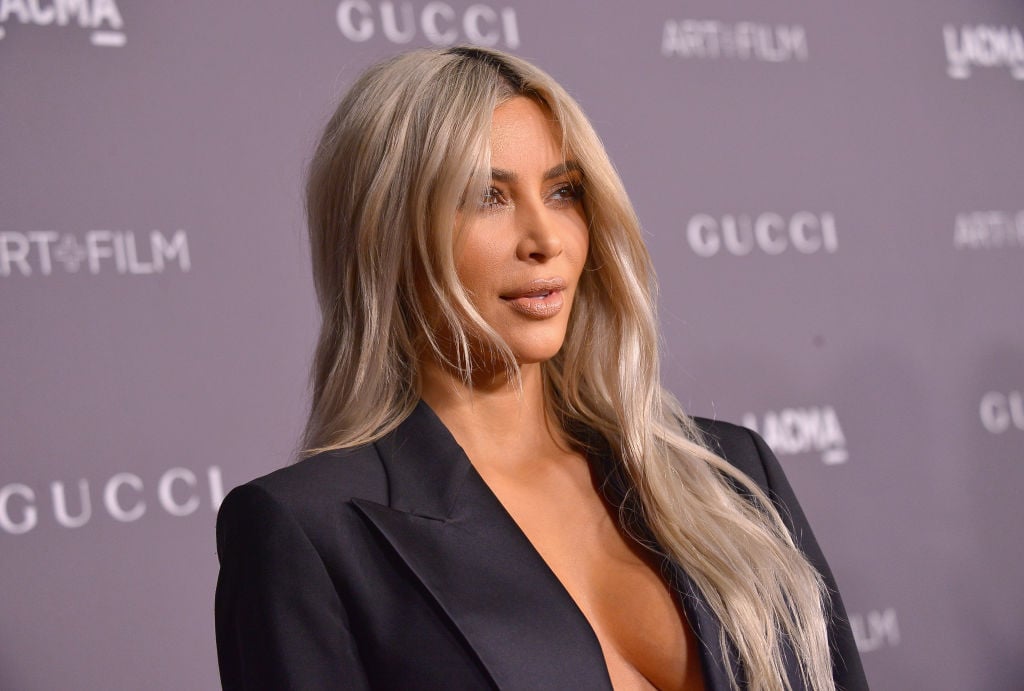 Kardashian took real action on her behalf. | Charley Gallay/Getty Images for LACMA
Since posting the video of Johnson's story back in October, Kardashian has taken matters into her own hands to try and grant the 62-year-old great grandmother her freedom.
A month after her post, "West assembled a legal team including Holley [West's Los Angeles area-based attorney] to fight for Johnson to be released," says Newsweek.
Next: The team is making strides. 
She's getting closer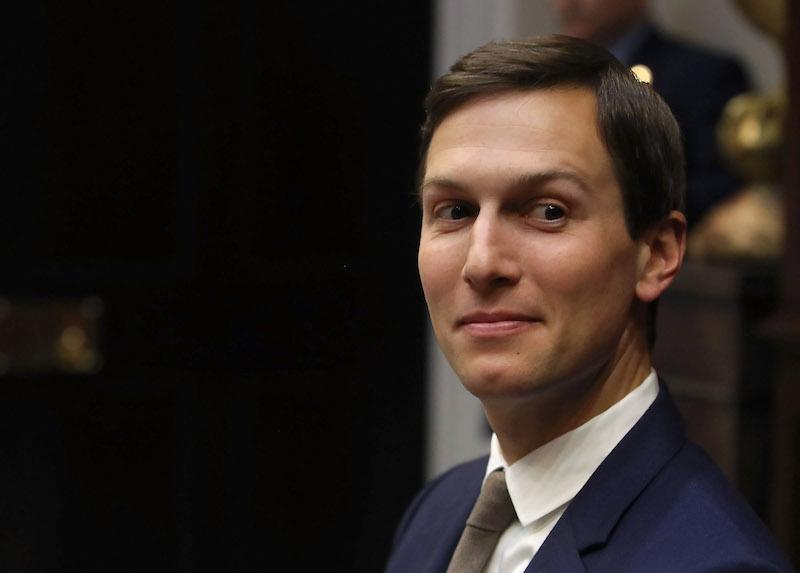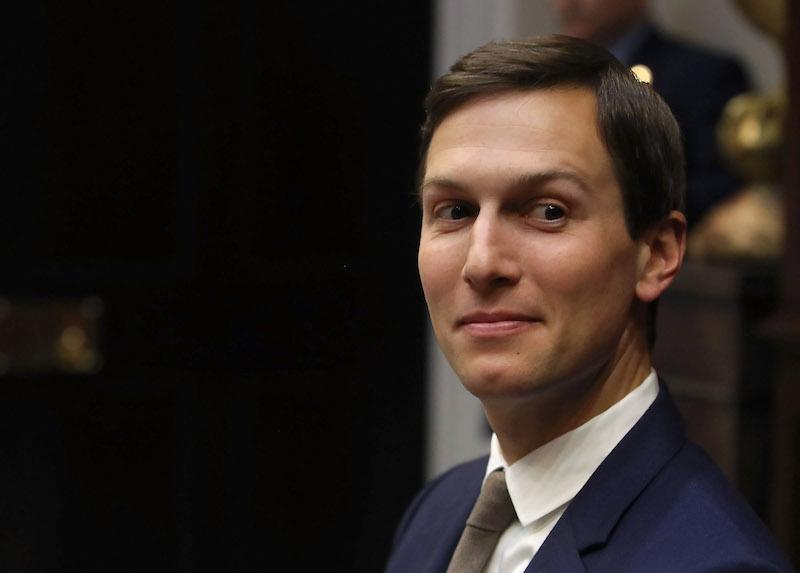 Kardashian communicated with Kushner to get it done. | Mark Wilson/Getty Images
Kardashian has been speaking to President Donald Trump's son-in-law and senior adviser Jared Kushner about the pardon for Johnson.
"The telephone calls, according to a source with knowledge of the conversations, have taken place over the course of the past several months and have picked up in intensity over the last several days," says Mic. The publication also reports that the case has been reviewed by White House attorneys.
Next: Good timing
Kanye's new buddy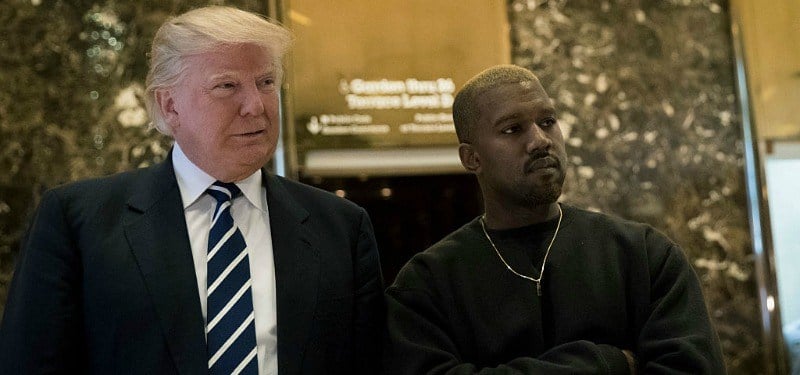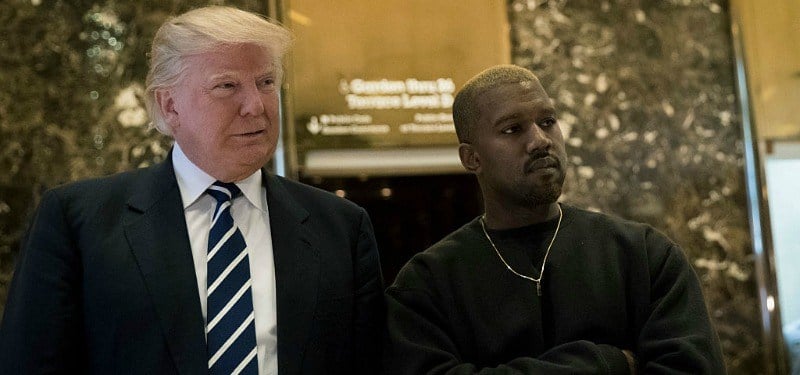 If the rapper is so close with Trump, he should be able to get help his wife out. | Drew Angerer/Getty Images
This is all happening in the midst of Kanye's recent tweets showing his support for Trump. According to Kanye, both men share "dragon energy," and he says Trump is his brother.
Trump even tweeted back at Kanye saying, "very cool!" Seems like the perfect time for West to have a sit down with the president and ask for a pardon for Johnson.
Check out The Cheat Sheet on Facebook!
Source: Read Full Article