'Real Housewives of Miami': Is This the Real Reason Lea Black Will Not Be Back for Season 4?
In January, it was confirmed that Bravo was planning a reboot of the Real Housewives of Miami for the new NBC/Universal streamer Peacock. The show is still very much in the early stages, but there is one thing for sure. Not every cast member from the show's original run will be back.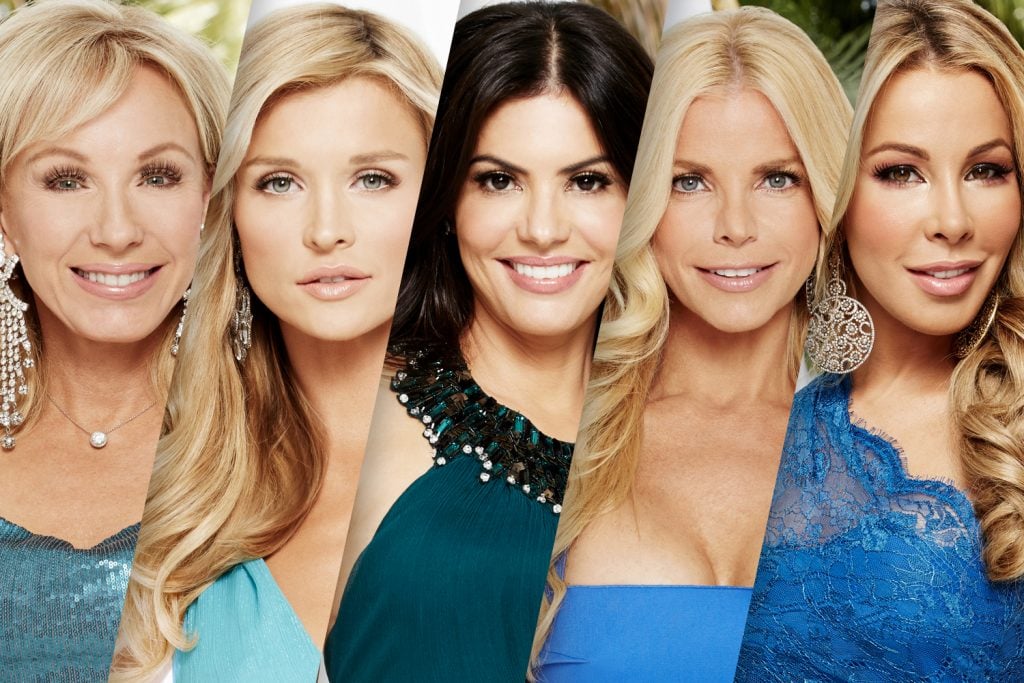 Andy Cohen advocated for a 'Real Housewives of Miami' reboot
The original run of Real Housewives of Miami began on Bravo back in 2011. The show lasted for just three seasons before it came to an end in 2013. So far, that's the shortest run for any Housewives series.
The OG cast members were Joanna Krupa, Larsa Pippen, Lea Black, Adriana de Moura, Alexia Echevarria, Marysol Patton, Cristy Rice, Lisa Hochstein, Ana Quincoces, and Karent Sierra.
Before the news of the reboot surfaced, Andy Cohen revealed on the Everything Iconic podcast that he was "trying to get Peacock to pick up Miami."
"I don't know if I'm allowed to say this," Cohen confessed. "I don't know where we are with that. I have to say the fans of Miami are still very vocal, and so I've been an advocate for Peacock bringing back Miami."
When the news broke that Bravo was "revisiting" the Miami series, Page Six reported that the show could include former cast members. They also revealed that the network was looking at adding Phil Collins' ex Orianne Cevey as a full-time cast member.
Casting is underway for the reboot on Peacock
According to Us Weekly, casting is officially underway for Real Housewives of Miami. An insider revealed that the production company has been interviewing "a bunch of different women." The source added that the goal was to have "a very diverse cast," so they were speaking to women from all different backgrounds.
While it still isn't clear which OG cast members will return, some reports have claimed Larsa Pippen is in talks to return. According to TMZ, the two big names that will for sure not be back are Lea Black and Joanna Krupa.
Joanna starred in seasons 2 and 3, but she no longer lives in Miami and has since moved on to other things.
"In eight years I have grown a lot as a person and my priorities in life have changed especially after having an amazing little girl," Joanna said. "I love to work, I have great and long-lasting TV shows in Poland, and continue doing other projects."
Production sources say that Lea isn't coming back because the timing isn't right. She spends several months each year at her home in Los Angeles.
What is the real reason Lea Black isn't coming back for 'Real Housewives of Miami'?
The timing might be off for Lea, but some believe that there is another big reason she won't be returning for season 4 of Real Housewives of Miami. As fans know, Lea is married to big time lawyer Roy Black.
They actually met when Lea was a juror and Roy was the defense attorney for William Kennedy Smith during his trial back in the 1990s. Roy's client list over the years has been quite interesting. In addition to Smith, Roy's defended Girls Gone Wild creator Joe Francis, Frasier star Kelsey Grammer, and sportscaster Marv Albert.
But, for those who watched the Netflix documentary Jeffrey Epstein: Filthy Rich, they know that Roy was a longtime lawyer for Jeffrey Epstein. Roy was able to get Epstein a sweetheart deal when he was convicted of numerous sex crimes back in 2007.
Epstein received an 18-month sentence that he served in a vacant wing of the Palm Beach County Stockade. He was allowed out of the jail on work release six days a week for up to 16 hours per day.
Considering Roy's connection to Epstein, some Real Housewives of Miami fans believe that is the real reason that Lea won't be back for season 4.
"We need to remember that their job is to give them the best defense and get them the least amount of punishment," one fan wrote on Reddit. "But the Epstein case is different. He really got a sweetheart deal for abhorrent crimes, and I believe a lot of covering up was done at high levels."
Of course, this is all pure speculation. But, it's very possible that NBC/Universal wants nothing to do with anything or anyone connected to the Epstein case.
Bravo has not yet revealed when season 4 of Real Housewives of Miami will premiere on Peacock.
Source: Read Full Article