Sarah Drew Says She 'Definitely Did Some Crying' After Getting Written Off 'Grey's Anatomy'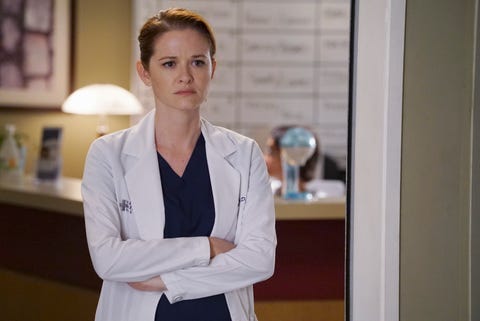 Back in March, Grey's Anatomy announced it was saying goodbye to Dr. Arizona Robbins and Dr. April Kepner on the long-running series. The producers opted to not renew the contracts of Jessica Capshaw and Sarah Drew, and instead decided to tie up their storylines—and emotionally wreck fans in the process.
Since then, Drew has been open about how devastating it was to be fired from the show, even comparing it to "attending your own funeral." And she recently revealed even her kids noticed how sad she was to leave her Grey's family.
View this post on Instagram
And lastly… I can't sign off without thanking all of YOU guys! The Grey's Anatomy fans are some of the most passionate people I've ever encountered. Thank you for the years of encouragement and engagement and love. You are a FORCE!!! I love you!
A post shared by Sarah Drew (@thesarahdrew) on
When she was hosting an event in Los Angeles on Tuesday, Drew said she "definitely did some crying" after getting fired, and her 3-year-old daughter, Hannah Mali Rose, noticed she was sad. So she had to explain to little Hannah why she was sad to leave, People reported.
"[I said], 'Mommy is really close to this community that she has been part of for nine years and it has been so hard to say goodbye and it's sad,'" she said, "'And sometimes jobs don't last and things don't go the way you want them to go, and that's okay because there is something bigger and better around the corner.'"
View this post on Instagram
Thank you Jessica for snapping these pics 🙂 ❤️❤️❤️
A post shared by Sarah Drew (@thesarahdrew) on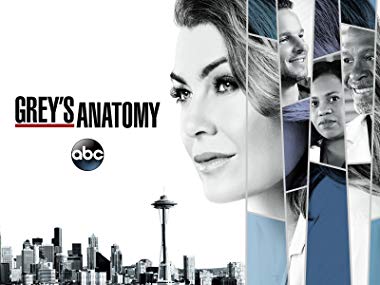 The incident taught her to show Hannah and her son, Micah Emmanuel, that it's okay to feel sad sometimes. "We are allowed to feel what we need to feel — it's a big thing I try to tell my kids: Do not stuff those feelings," she said. "Especially my son — I just want to encourage him to be able to feel, especially as a little boy growing into a man. I want him to not feel shame in feeling things."
It's a great lesson, especially when they grow up, watch back episodes of Grey's, and feel all the feelings like the rest of us.
Source: Read Full Article