Serena Williams Reveals She May Retire From Tennis If She Has Another Baby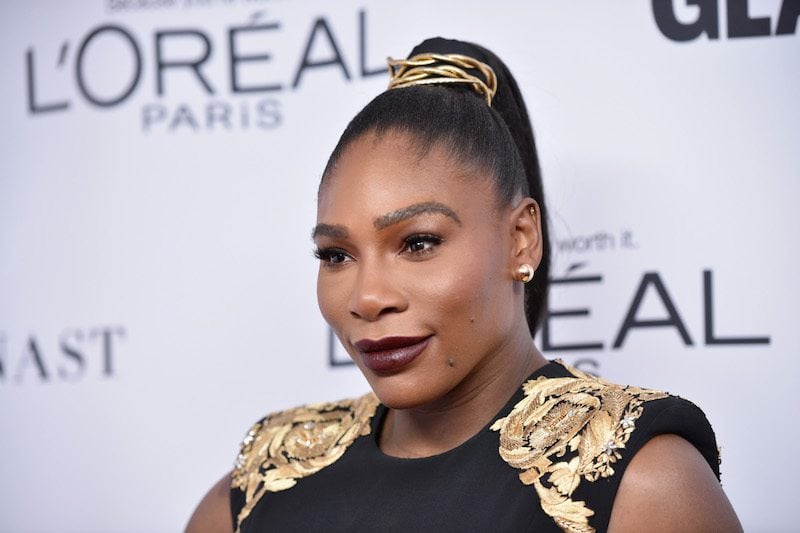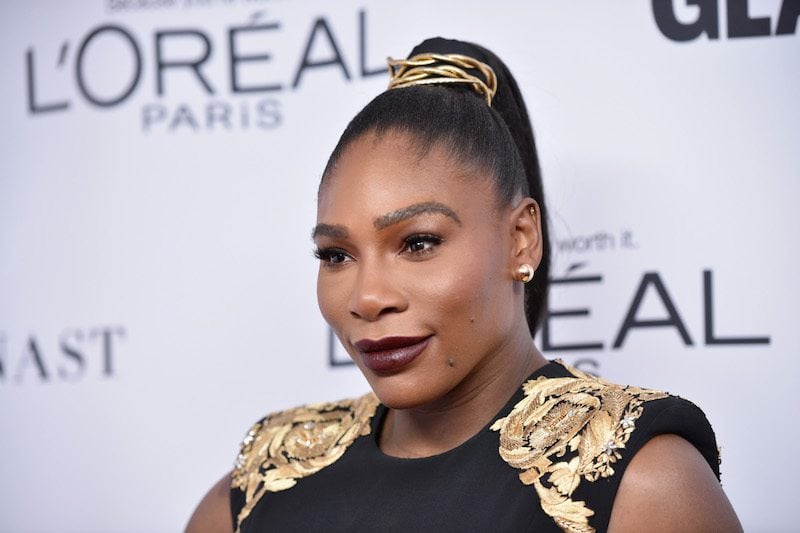 Serena Williams | Bryan Bedder/Getty Images for Glamour
Who's more badass than tennis superstar Serena Williams? She is the queen of the court with 23 Grand Slam titles and has been crushing opponents her entire career. She's also accomplished some great things off the court and being a mother to her 9-month-old daughter, Alexis Olympia, is something she's very proud of.
Williams graced the August cover of Instyle for the first-ever "Badass Women" issue and opened up about motherhood and if having another child would cause her to retire from the sport. "If I weren't working, I'd already be pregnant," the 36-year-old said, adding, "I don't know if I want to play if I have another baby."
Back in March, Williams said that she and her husband, Reddit co-founder Alexis Ohanian who she married in November, want to expand their family.
"I definitely want two [kids], God willing," she said at the 14th Annual Desert Smash Celebrity Tennis Event in La Quinta, California. "But right now, I want tennis as well. So, I'm going to wait and see what happens … I have this undying drive to be the best that I can be. Whether it's [being] a mom or playing tennis or doing my designing. I just want to do the best that I can."
Williams gave birth to her daughter on Sept. 1, 2017, via emergency C-section. Following the delivery, she had another emergency when she began experiencing shortness of breath. Because she just had the C-section she was off of her regular anticoagulant medication and feared she had blood clots. That turned out to be the case. Her medical team found a hematoma had filled her abdomen, so doctors inserted a filter into a major vein to prevent more clots from entering her lungs. She remained in the hospital recovering for a week and was ordered to stay in bed for six more weeks.
She said that her actual pregnancy prior to the birth though was "really easy."
For @SerenaWilliams dominance comes naturally, but she's no stranger to obstacles, especially on the court. "I'm an incredible mental player, but I'm also a physical player. You can't play a sport without being physically ready. It's difficult to come back as a professional athlete who was once 'Serena.' There are records out there that I want, and I'll get there, but in due time," she tells @LauraBrown99 in our August issue. "I'm always in the fast lane. I'm always extra. I have to be willing to do the work, and I have been. Because, to be honest, I feel pressure to be Serena. But these days I keep telling myself I don't have to be anything. This is for me." #BadassWomenIssue #InStyleBadassWomen I Photographed by @RobbieFimmano
A post shared by instylemagazine (@instylemagazine) on
The tennis pro talked about learning that she was pregnant just before the Australian Open and how she wasn't sure if she could even compete. "I had a really tough first round and an even tougher second round," she recalled. "I thought, 'I'm probably going to lose early. That's OK. I have a good excuse for the first time.'"
She then spoke to her doctor and asked "'Do I need to pull out? Because it's not worth it. This is, like, my baby. Can I do anything that'll hurt her?' She said, 'No. But just be careful in the hot weather, because that can be a problem.' I played on a day that was 104 degrees and asked for a really early time. The tournament director was like, 'You never like to go on early. In 100 years you've never requested 11 o'clock.' And I was like, 'Just trying something new!' I didn't want to chance it with the baby."
Williams went on to win that tournament proving that she is totally badass, and no matter when she decides to retire she's already cemented her legacy as the greatest of all time.
Follow The Cheat Sheet on Facebook!
Source: Read Full Article