'Shang Chi': Brie Larson's Captain Marvel Could Make an Appearance in the Latest Marvel Movie
On Sept. 3, Marvel will welcome a new hero into their cinematic universe. Shang-Chi and the Legend of the Ten Rings will follow the titular character as he is forced to return home and confront his father, the leader of the Ten Rings organization. Simu Liu, Awkwafina, Michelle Yeoh, and Benedict Wong star in the film. Independent film director Deston Daniel Cretton directs.
Like most Marvel projects, the studio isn't revealing any secrets before its release. However, cinephiles and gamblers alike would be wise to bet that a certain Captain Marvel could be making an appearance in the film.
Brie Larson, who plays the alter ego of Carol Danvers, has worked with Cretton before, three times in fact. Technically, she has been in every film he has ever made, except his first.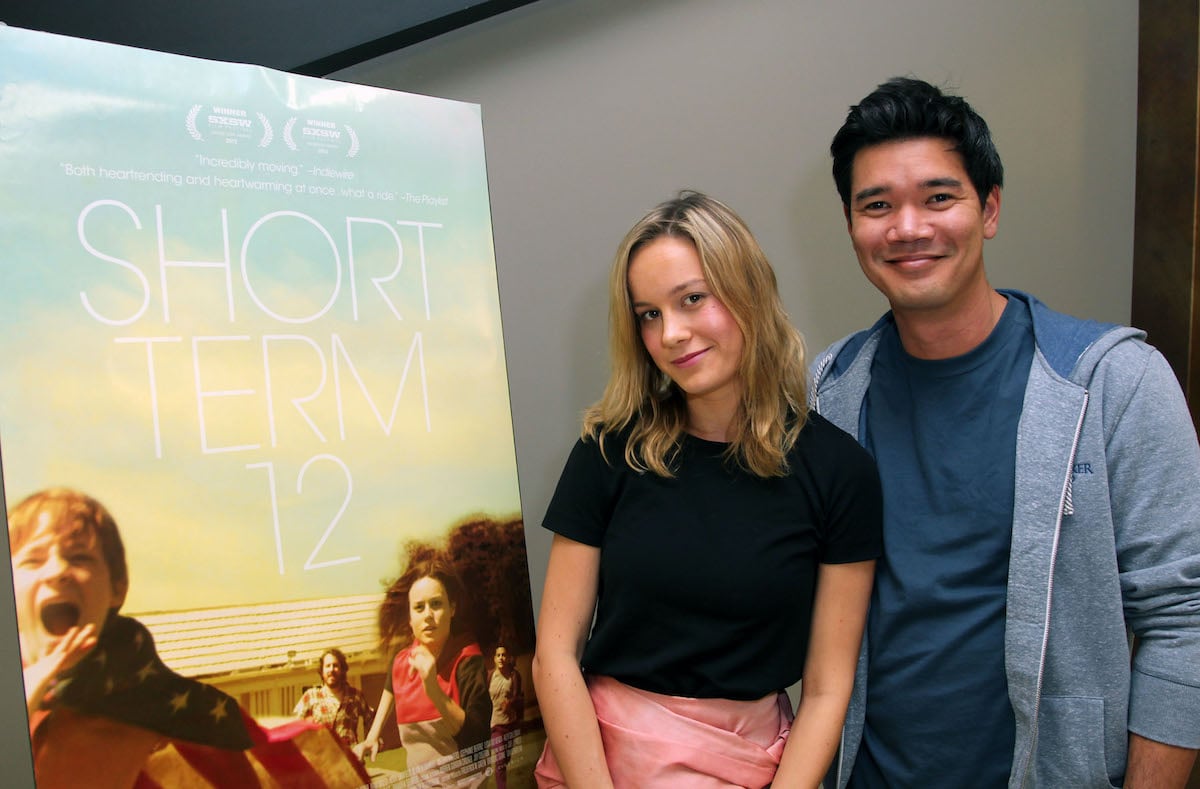 Brie Larson started getting bigger roles after working with 'Shang-Chi' director Destin Daniel Cretton
Before Captain Marvel, before Kong: Skull Island, and before winning an Oscar for Room, Brie Larson had her breakthrough moment in Short Term 12. Though she had been in projects like The United States of Tara, Hoot, and Scott Pilgrim vs. The World, Short Term 12 was the first time the actor started getting recognition for her work.
The film follows a young group home worker as she deals with her own trauma when a teenage girl is admitted to the facility. Cretton not only directed the film but wrote it as well. He based it on his own experiences working in a group home for teenagers after college.
Short Term 12 not only launched Larson's career but multiple others. Lakeith Stanfield (Atlanta, Judas and the Black Messiah), Rami Malek (Bohemian Rhapsody), Kaitlyn Dever (Booksmart), and Stephanie Beatriz (Brooklyn Nine-Nine, In the Heights) all starred in the independent dramedy.
How would Captain Marvel fit in Marvel's next film?
Fans of the MCU know that the films generally fit into two categories. You have the intergalactic, fantasy fare of Guardians of the Galaxy and Doctor Strange and the more grounded, espionage earth-based stuff of Falcon and the Winter Soldier and Black Widow.
Shang-Chi's source material certainly leaves reality more than a few times. However, because of its setting on Earth and the character's mastery of martial arts, it's likely the film will be more realistic than other Marvel movies. That being said, Captain Marvel is space-based.
If Brie Larson appears in Shang-Chi and the Ten Rings wouldn't be in a supporting role or in the main film.
Marvel movies are known for their mid and end-credit scenes to set up the next film in the universe. Cretton and Larson would most likely reunite for a short scene after the credits start rolling.
The 'Shang-Chi' director's 3rd and 4th films also starred Brie Larson
Cretton followed up Short Term 12 with The Glass Castle, once again casting Larson as the lead. He told Collider, "With Brie, I barely even have to say anything. Usually, at the end of a take, sometimes it's just a gesture or a look, and she knows. Or sometimes, she just already knows. She's like, 'I know what you're going to say,' and she just does another take. When you've worked with an actor that many times, it becomes very easy."
In 2019's legal drama Just Mercy, Cretton cast Larson again. This time she played a supporting role opposite Michael B. Jordan and Jamie Fox.
"This is my third film that Destin has directed me in," says Larson told Shondaland. "He's really like my brother. He is not only a man with seemingly endless compassion and understanding, but he is also a great leader. One of my favorite attributes of his is his ability to pick his team and pick his cast. It's like being a good host at a dinner party — he knows how to set the table, so that good conversations happen." Shang-Chi and the Ten Rings will be released on Sept. 3
Source: Read Full Article