'Spider-Man 3': Marvel Is Finally Bringing Back the Series' Best Villain
The end of Spider-Man: Far From Home set up big things for Tom Holland's Peter Parker. But fans had no idea how radical a shift Marvel Studios' untitled Spider-Man 3 would represent. Sure, the Marvel Cinematic Universe (MCU) has a history of switching things up in the third installment. Still, the MCU's Spider-Man franchise just got an exciting new addition.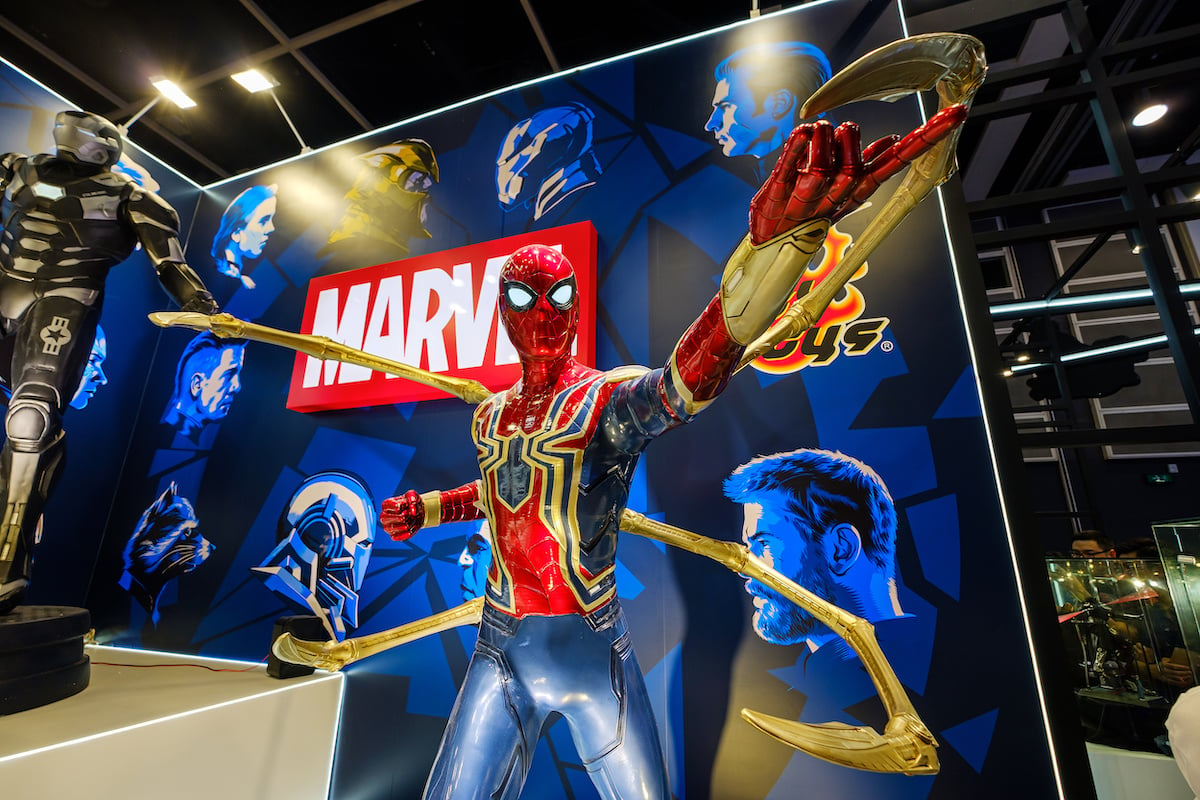 'Spider-Man 3' is going all-out with a full-on live-action Spider-Verse
Spider-Man: Far From Home set up the prospect of Peter Parker having to clear his name. After all, Jake Gyllenhaal's Mysterio framed Spidey for his murder and revealed his secret identity. Yet, it seems Marvel wasn't content with this angle. Rather, Spider-Man 3 looks to introduce a live-action Spider-Verse, following 2018's animated hit Spider-Man: Into the Spider-Verse.
Taking a second look at that mid-credits scene, it does essentially tease a multiverse angle to the next Spider-Man story. Although it initially felt like fan service, casting J.K. Simmons again as J. Jonah Jameson now feels like a pointed choice. Since then, reports are pouring in Tobey Maguire, Kirsten Dunst, Andrew Garfield, and Emma Stone will all return as well now.
Alfred Molina's return brings the movie closer to the Sinister Six
With WandaVision and Doctor Strange and the Multiverse of Madness, the MCU was already heading toward a multiverse. But fans certainly didn't expect it to carry into Spider-Man 3. In one fell swoop, Sony and Marvel are essentially grandfathering both previous incarnations of the wallcrawler into the MCU. But these Peter Parkers will need some enemies to fight.
Jamie Foxx confirmed his return as Electro, following his debut in The Amazing Spider-Man 2. Now according to The Hollywood Reporter, Alfred Molina will reprise his role as Doctor Octopus from 2004's Spider-Man 2. The news comes a month after GeeksWorldwide reported on Molina's potential involvement. He's now the first returning villain from Sam Raimi's trilogy.
Molina's casting is also notable because of what it might mean for Spider-Man 3's story. Years ago, Sony was developing a Sinister Six movie. That plan fell apart after The Amazing Spider-Man 2 underperformed. But since Doc Ock originally led that villain team, news of Molina's return is perhaps the best indicator yet that the MCU is likely heading in that direction.
Which other classic villains could join the MCU in 'Spider-Man 3'?
So far, Electro and now Doctor Octopus are reportedly popping back up in Spider-Man 3. But if the movie does go the Sinister Six route, it still has four more slots to fill. It doesn't feel like a coincidence that both those villains featured in the original line-up. So perhaps taking a look at the rest of that roster provides a clue who else might be about to take on Holland's Spider-Man.
The other four members of the original Sinister Six are Vulture, Mysterio, Sandman, and Kraven the Hunter. Those first two are already in the MCU, with Michael Keaton and Gyllenhaal in those roles, respectively. So bringing them back is easy. As for Sandman, Thomas Haden Church played him in 2007's Spider-Man 3. So the actor might be the next one to break the internet.
That leaves only Kraven, who has long been rumored to make his big-screen debut. Right now, there's no telling whether he will appear in Spider-Man 3 or, if he does, who might play him. However, if Marvel is reviving 5 villains fans are already familiar with, the movie could certainly stand to bring a new one along. Stay tuned for the latest, as this story continues to develop.
Source: Read Full Article