'Stranger Things' Season 4: Joseph Quinn Worried the Duffer Brothers 'Made a Mistake' Casting Him
The newest cast member of the Stranger Things Season 4 is actor Joseph Quinn. The actor has had a formidable career but has gained global fame and a fan base as Eddie Munson in Stranger Things Season 4. The leather-clad metalhead and leader of Hellfire club is a welcome addition. But Quinn worried he was not cut out for the role.
[WARNING: This article contains spoilers for Stranger Things 4 Volume I.]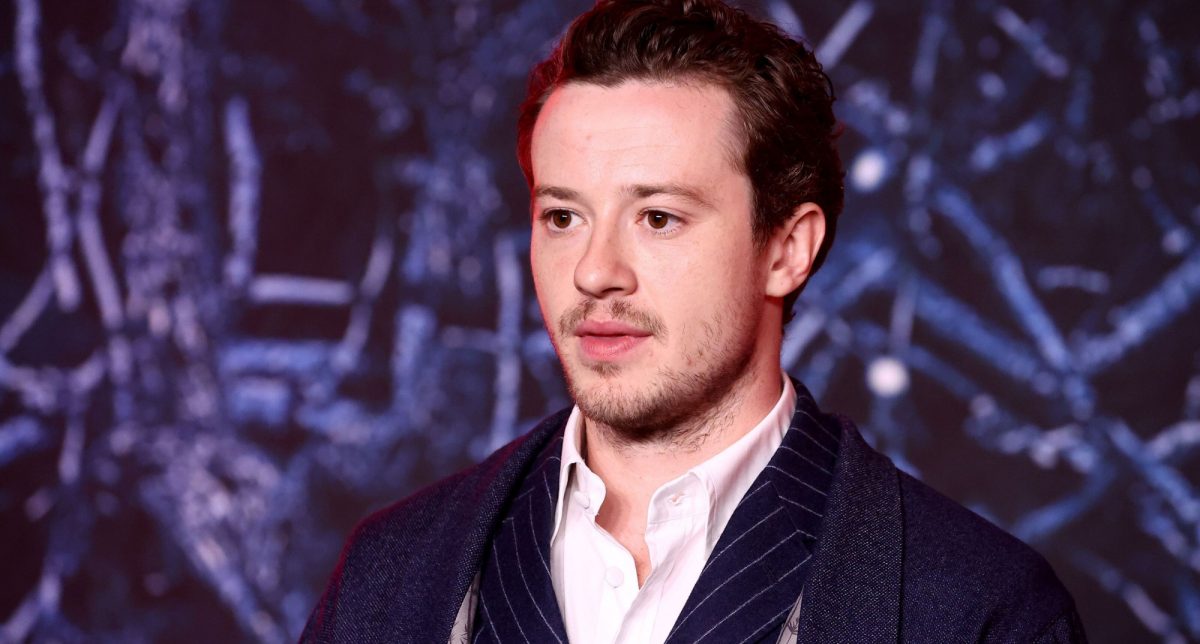 Eddie Munson is the charming and lovable rocker in 'Stranger Things' Season 4
As Mike and Dustin continue their teen years in high school, they have not left behind their love for Dungeons & Dragons. Now they are a part of Hellfire Club led by Eddie Munson. The character embodies the typical metalhead disliked by the jocks and "popular" people. But underneath the leather jacket is a kind-hearted character.
His story takes a turn when he tries to help Chrissy Cunningham with her afflictions unknowingly caused by Vecna. Eddie sees firsthand the horrifying way he kills. Knowing he will be blamed for her death, Eddie runs away. He is later found by Dustin, Max, Steve, and Robin.
Eddie soon gets a crash course in the darkness and evil of the Upside Down that infests Hawkins. He also learns of Vecna, inspired by D&D. In Stranger Things Season 4 Volume I, Eddie proves to be a valuable character that fans hope to see more of, but Quinn originally was not confident he was cut out for the role.
Joseph Quinn met with the Duffer brothers before being cast in 'Stranger Things' Season 4
Quinn is still developing his career as an actor. He played the role of Arthur Havisham in BBC One's Dickensian. The actor also made a small appearance in Game of Thrones but gained recognition for his role in BBC One's Les Misérables.
The actor admits to Inverse that he was a fan of Stranger Things before auditioning. "I went and watched it and thought it was brilliant and charming and different," said the actor. When Quinn auditioned for Stranger Things Season 4 for the role of Eddie, he sent in two tapes and met with the Duffer brothers.
He was soon offered the role but worried he might not have been the best choice. "It was very disarming, the fact that they just offered it to me, and made me increasingly paranoid throughout the whole job that they were going to think that they'd made a mistake," said Quinn.
Eddie Munson became a welcome addition to the series as fans have gone gaga over the character. Fans found Quinn's subtle comedic tone and the kind smile that he brought to the surface to be charming.
The actor felt the love on set that dissolves his worries about his role
Taking part in a major TV series warrants a bit of hesitation. Quinn explained shifting into an American accent for his character was a challenge. Instead of switching it off, he stayed in the accent and turned him into a bit of a "sociopath."
But Quinn's worries over playing Eddie in Stranger Things Season 4 proved nothing to be worried over. The actor praises the cast's camaraderie and love on set. Filming the season was "a lovely, warm, crazy environment."
The actor explains he felt the deep connection the cast had, having worked together from the start and experiencing skyrocketing stardom together. Quinn was able to immerse himself into his character and among the cast with ease. His worries about joining a grand series are a thing of the past, and he explains, "Life will stay the same, but I will have been in something that people love. That's a lovely thing."
Source: Read Full Article