'Super Pumped' Season 2 Will Be About Mark Zuckerberg and Facebook
When Showtime announced Super Pumped: The Battle for Uber, they called it an anthology series. That means they not only planned for Super Pumped Season 2, but they planned to tackle different tech companies each season. Now, Showtime has revealed what season 2 will be about. 
Showtime announced Super Pumped Season 2 as part of the ViacomCBS investor day announcements on Feb. 15. Super Pumped co-creator Brian Koppelman also spoke with the Television Critics Association on Feb. 23 and touched on the second season. Super Pumped airs Sundays at 10 p.m. on Showtime. 
'Super Pumped' Season 2 will tackle Facebook
Before Uber launched, another tech company changed the way we interact. Facebook has already been the subject of acclaimed drama, like the 2010 movie The Social Network. However, Super Pumped Season 2 will have a whole season of episodes to devote to that drama. Perhaps it will pick up where The Social Network left off, too.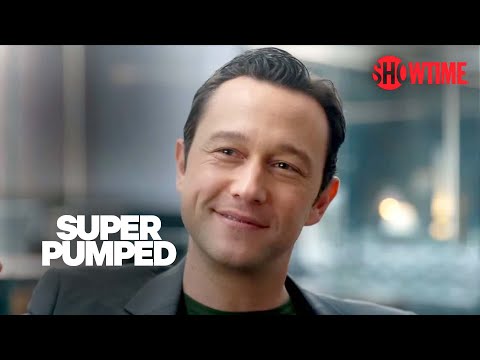 Variety reported from the Investor Day: "The second season will be based on Isaac's upcoming book about Facebook and its transition from startup to social media powerhouse. It will focus on the relationship at the center of that metamorphosis, between Sheryl Sandberg and Mark Zuckerberg, and the world-changing forces unleashed, intentionally and unintentionally, as a result."
'Super Pumped' Season 2 will have a different name
The name of the series will always be Super Pumped. However, they can change the subject every season. Koppelman didn't say the name of Super Pumped Season 2 yet, but one can hope it includes Facebook.
"The subtitle for the second season definitely won't be The Battle for Uber, I promise," Koppelman joked. "So, I think that will help in terms of clarifying things."
Seriously, though, that was the plan when Koppelman pitched the show with David Levien and Beth Schacter. They knew Super Pumped Season 2 could tell a different story.
"When we first pitched this idea to Showtime, we said, 'We want to do an anthology series. Super Pumped is the first season. We'll probably just change the sentence after Super Pumped in each subsequent second season."
The same author wrote about Uber and Facebook
Super Pumped Season 2 will be based on another Mike Isaac book though. Isaac wrote Super Pumped, which provides the source material. He is writing another book about Facebook.
"Mike's brand, we think, with the book was strong," Koppelman said. "We love the poster so much that they came up with graphically. The logo is really great. I think that's a question for all of us a year or two years from now and not something that we are as focused on. We are going to be focusing the second season on uncovering, along with Mike, the great story that we already know from talking to him he's on to and hope that, at that time and I know that the materials will, sort of, support that."
Source: Read Full Article