Surprise! Oprah Winfrey makes unexpected cameo in Handmaid's Tale
Warning! Minor Handmaid's Tale spoilers ahead. 
We've been sent good weather.
And, it turns out, a heartwarming cameo by one of the world's most influential women.
Replay
Thursday's episode of The Handmaid's Tale featured a surprise appearance by none other than Oprah Winfrey – but you'd be forgiven for missing the cameo altogether.
After all, the former talk show host didn't don the show's signature red robes. Nor was she seen drifting through Toronto's Little America.
Instead, Winfrey's cameo involves just her voice. She can be heard over a static-heavy radio near the beginning of episode 11.
"Radio Free America, broadcasting from somewhere in the Great White North," she says. "And now this news: The American government in Anchorage today received promises of economic aid from India and China.
"In the United Kingdom, additional sanctions on Gilead were announced, as well as plans to raise the cap on American refugees relocating from Canada. Now a tune to remind everyone who's listening – American patriot or Gilead traitor – we're still here.
"Stars and stripes forever, baby."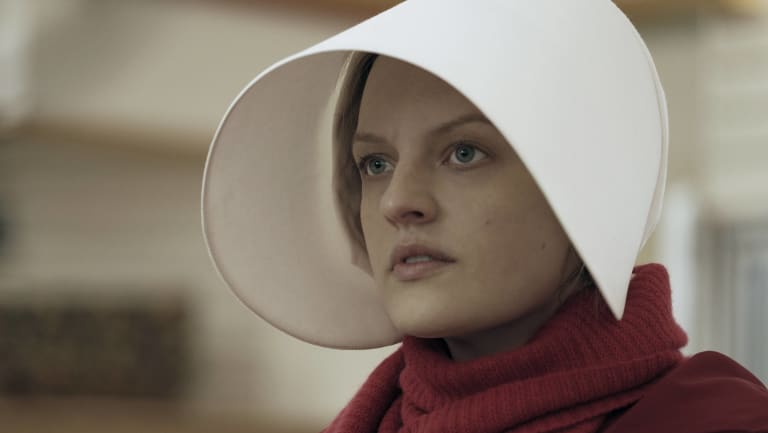 The latest episode of The Handmaid's Tale features a surprise celebrity cameo.
The surprise cameo by Winfrey sent fans into overdrive, with many joking that knowing the superstar escaped from Gilead gives them the strength to get through the rest of the week.
The episode was helmed by Australian director and actor Daina Reid – her first job overseas. Reid also oversees episode 12, which is the penultimate instalment of the second season.
The Handmaid's Tale is available to watch now on SBS On Demand. 
Source: Read Full Article