'The Bachelor': Colton Underwood Hopes Clare Crawley's Season of 'The Bachelorette' Changes the Franchise
The Bachelor Season 23 star Colton Underwood is spilling all the tea while promoting his new book, The First Time: Finding Myself and Looking for Love on Reality TV. Now out of his contract, the 28-year-old claimed the ABC series manipulated him and put drama ahead of helping him find love. That said, Underwood still reserves complicated feelings toward the franchise and hopes the individuals behind The Bachelor will change when Clare Crawley's season of The Bachelorette is filmed.
Colton Underwood calls out 'The Bachelor' production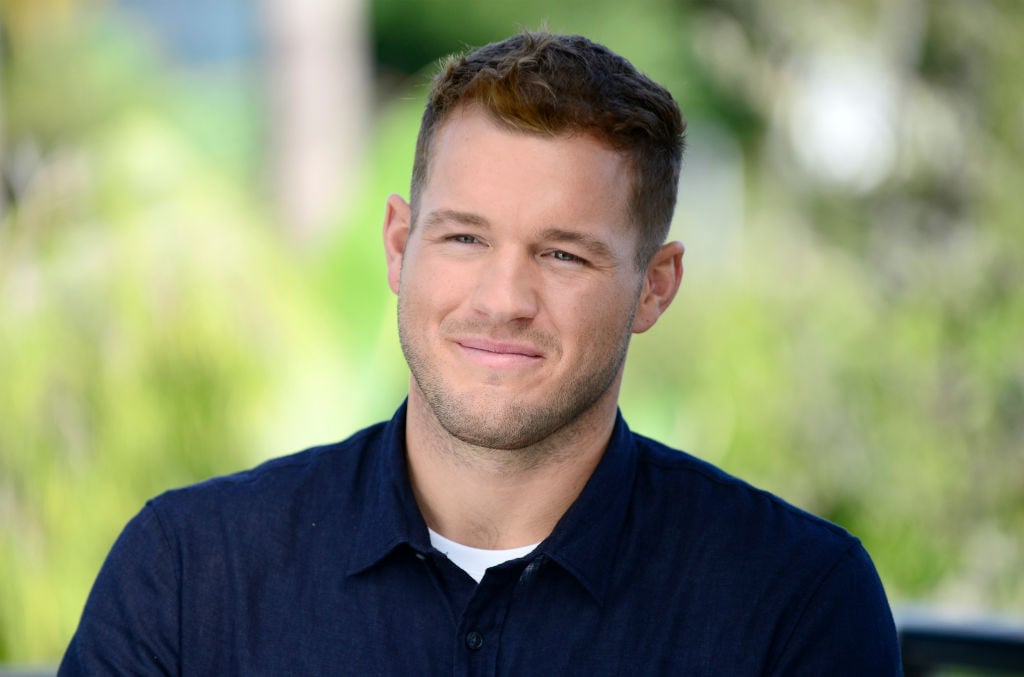 In an interview with the Los Angeles Times, Underwood went into detail about production manipulation during The Bachelor. He touched on the double standards placed surrounding his virginity, noting the reality series played it up.
"I just went along with it and kept my mouth shut because that was what I was told to do," Underwood said. "I was realizing 'I'm OK with you guys poking fun every once in a while.' But when it becomes my narrative — when it becomes 'Hey, let's get this guy laid' instead of 'Let's find love for him' — that's when it was challenging for me."
Meanwhile, Underwood revealed The Bachelor crossed lines when it came to his relationship with his final pick, Cassie Randolph. For those of you who don't remember, Randolph self-eliminated quickly after Hometowns. But Underwood stated production did things to push her departure.
Underwood told the Los Angeles Times:
If you're gonna make a show, at least give me a fair shot to end up with the girl that I'm falling in love with. Your job as a show is to make us come together. I understand we did [come together] at the end. But I had to take it into my own hands and be extreme with it. They value their TV show more so than the love story that they always promote. Actually, there were some things you did that drove us apart and if I didn't stand up for myself, I probably wouldn't be with Cassie today.
Later, Underwood finally explained why he asked four fathers for their permission to marry their daughters. The former bachelor noted he knew he would choose Randolph. However, producers continued to pester Underwood until he had the conversation.
"Those are the cutthroat things," Underwood said. "They can do a better job of taking a step back and letting the contestants have control over their love and their story."
Colton Underwood hopes 'The Bachelor' franchise will change for Clare Crawley's season of 'The Bachelorette'
Now it seems Underwood's remarks are still relevant to the current seasons of The Bachelor franchise. When speaking with Entertainment Tonight, Underwood spoke out against Peter Weber's season, which wrapped its turbulent finale on March 10.
"I just would've loved to see Peter stand up for himself more and put his foot down," Underwood said. "I'm not only saying stand up to some of the women on his season, but even with production and things going on behind the scenes. I just would've loved for Peter to be like, 'Listen guys, this is what I want. This is what we need to figure out. We need to get this done.'"
But even so, Underwood has hope for change when Crawley films her season of The Bachelorette.
"I like the franchise, I really do. I just hope that they change," Underwood said in the above interview with the Los Angeles Times. "But I think this year is the opportunity for it with Clare. Hopefully you don't have to manipulate a 38-year-old grown woman to do things. Hopefully she doesn't play any games."
That said, the former bachelor believes Crawley can pull it off. She is, after all, the woman who boldly put Juan Pablo Galavis in his place during her season.
"Clare seems like the one who will stand up and say, 'This is what's gonna happen. You're gonna respect me and honor my wishes this way,'" Underwood said.
Read more: 'The Bachelorette': Clare Crawley's Season Is Postponed, But There's a Silver Lining
Source: Read Full Article