'The Last Kingdom': Alexander Dreymon Talks About Uhtred's Tragic Loss in Season 4
In season 4 of The Last Kingdom, fans are unprepared for a devastating loss. It hits everyone hard, especially Uhtred (Alexander Dreymon). He tries to pick up the pieces after losing someone who was a friend, a father, and a mentor to him. Dreymon recently spoke about the loss in an interview.
Uhtred tries to take back Bebbanburg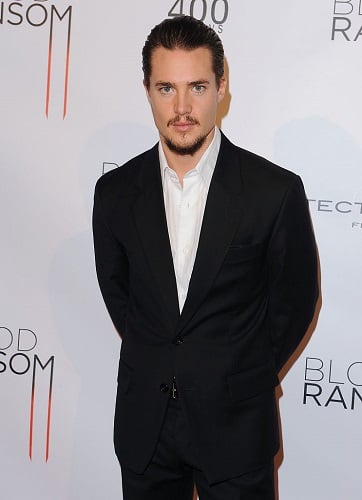 In the all-new season, Uhtred tries to take back his home of Bebbanburg, but things don't go as planned. He learns his Uncle Aelfric (Joseph Millson) has lost a lot of men, and Uhtred decides to seize the opportunity and take back Bebbanburg from him. He even gets his son, Young Uhtred (Finn Elliot) to take part in the raid.
Once they are finally inside, they learn that the place is garrisoned with men. It turns out Uhtred's cousin, Wihtgar (Ossian Perret) has returned home to help his father, or at least it appears that way until he kills his own father right then and there. He robs Uhtred of his much-needed revenge, but that's not even the worst part of it all.
Father Beocca loses his life
Father Beocca (Ian Hart) accompanies Uhtred on his quest totake back his home, but he loses his life in the process. He tries to remedythe situation by telling Wihtgar that they can come to an arrangement.Unfortunately, Wihtgar shoots Beocca with an arrow and he dies there inBebbanburg. Uhtred is devastated and barely makes it out of there alive.
Alexander Dreymon talks about Uhtred's tragic loss
Dreymon spoke with Variety before the premiere of season 4 and he talked about the loss of Father Beocca. Uhtred didn't just lose his home all over again. He also lost someone who was constantly there for him in all ways. The loss is devastating and changes the character since it's like losing a father for Uhtred.
"I think seeing him losing faith in his dream and purposeand losing this major father figure in his life at the same time is reallycompelling. It was very interesting to dive into that," Dreymon said about thesituation.
Dreymon talks about working with Ian Hart
Dreymon expressed how much he missed Ian Hart on and off thescreen. He also says he learned a lot from Hart over the years that they workedtogether so closely. He says he's going to miss him, as are numerous fans wholoved his character above all others.
"I missed him on-screen just as much as I miss him off-screen. I think Ian Hart is one of those guys who you remember even if you've just spent an hour with him," Dreymon explained. "To have been able to spend all these years on set with him, I've learned a lot from him. He's also somebody that I'm going to miss dearly. I think we're so blessed on the show to have a cast and the crew that is extremely respectful of each other and we've become a big family. I think that's really rare on a set. Ian was one of the major factors of that."
It sounds like the loss of Father Beocca isn't just a losson-screen, but off-screen as well. At least fans can rewatch seasons 1 through3 to relive all of Beocca's best moments in The Last Kingdom.
Source: Read Full Article