The Masked Singer Boss Promises "Even Bigger" Season 4 Despite the Pandemic
The Masked Singer executive producer Craig Plestis revealed in a new interview how the pandemic will affect season four of the Emmy-nominated hit show.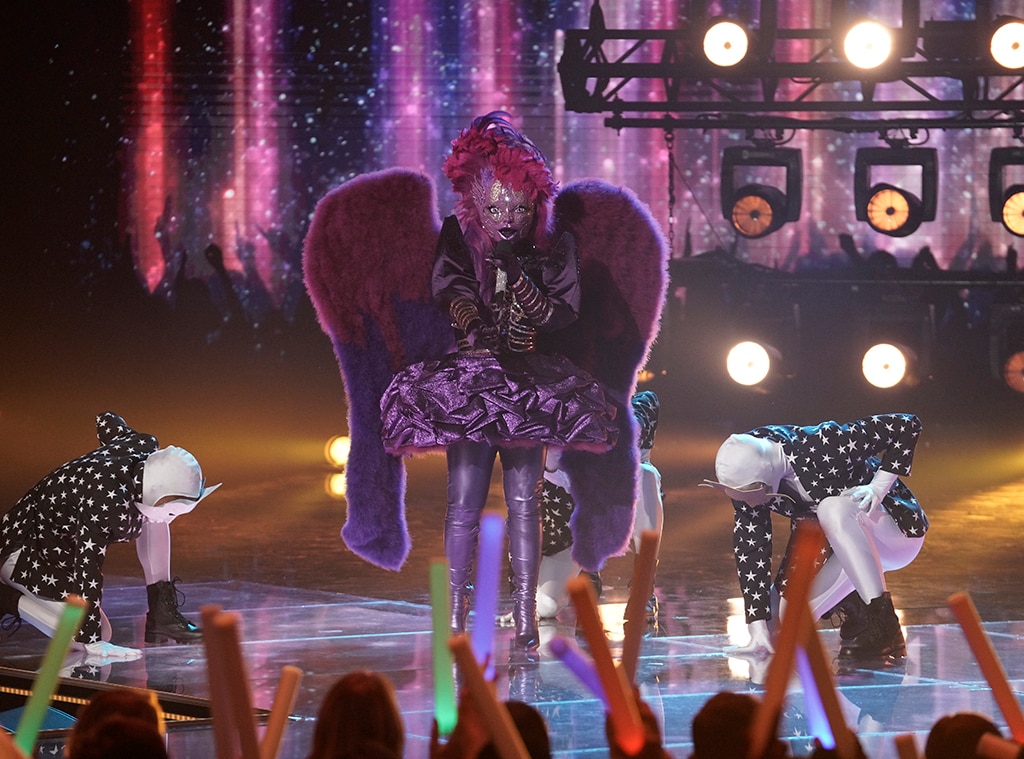 Not even a global pandemic can stop The Masked Singer. 
The Fox hit is joining reality shows like Big Brother and Dancing With the Stars in going ahead with a new season despite COVID-19, but lucky for everyone involved, the show has "mask" built into the name. 
There won't be a studio audience there to clap, wave their arms and vote on which secret celebrity should have to reveal their face, but most of the important elements of TV's weirdest reality show can remain. 
Executive producer Craig Plestis revealed in a new interview with Deadline that they're still shooting for the stars, pandemic or no pandemic. 
"Next season's going to be even bigger, which is surprising to say with the pandemic going on," he told the site. "We have it cast, and we have some incredible names that I wish I could tell you right now, but I can't, and the show's going to be incredible." 
Plestis said the biggest difference is that now, with COVID-19 protocols in place, the show takes more time to shoot.
"It just takes a lot longer to do these shows, I have to be completely honest," he said. "Something that would just take an hour on a normal production day may take five hours. We start a lot earlier in the morning, and we go a lot later than we have ever done on any other year we've done the show. That's just the cost of doing something during the pandemic." 
Trending Stories
Kim Kardashian's New Photos of North & Chicago Are 2020 in a Nutshell
Heather Rae Young Claps Back at Chrissy Teigen Over Realtor Status
It's Denise Richards vs. Everybody in RHOBH Reunion Teaser
While it may take more time, Plestis said it's going to be a "wonderful show." 
"There's going to be some reinventions of things that I don't want to say it's because of COVID, but it's kind of influenced by it," he said. "But it's created decisions that I'm glad we did, that may make it even a better show, because we've had to be more creative this cycle, and with what we can do with our time. I think it pushed all of us, as producers on the show, to be even better and more creative. I don't really want to say anything positive about the pandemic, but it did push us to be better creative producers overall, and you're going to see that." 
Plestis said the "reinventions" will be seen in the performances, in the clue packages, and in the costumes, which he described as "the most incredible outfits…that we've ever had." 
There's no premiere date yet for season four of The Masked Singer, but it has resumed production and will return to Fox soon, with help from fans who will be able to vote on the performances. 
In the meantime, season three is up for two Emmys this year—Outstanding Competition Program and Outstanding Costumes for a Variety, Nonfiction or Reality Program. 
Source: Read Full Article