'The Princess Diaries': The 1 Totally Relatable Moment That Anne Hathaway Admits Wasn't Planned
"The Princess Diaries" is remembered as one of the most iconic movies of the 2000s. It also happened to be actress Anne Hathaway's breakout role, and it set the stage for her to have an extremely successful career. But even with acting skills good enough to land a job like that, Hathaway recently admitted that there was one memorable moment from the movie that happened completely by accident.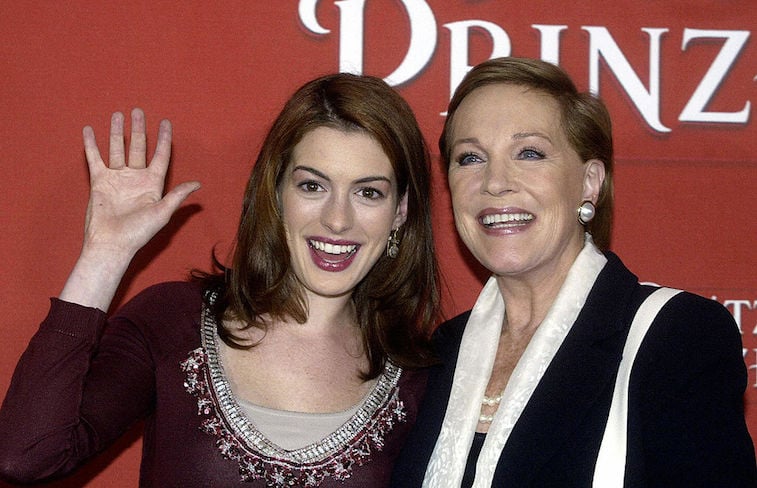 'The Princess Diaries' was based on a novel
Though some might not know it, the movie, whichfollows Mia Thermopolis (Hathaway) as she navigates understanding her newrole as a princess, was actually based on a novel that was released in 2000. Itdidn't take long for the book to catch the eye of producer Debra Martin Chase,who saw its potential as a film.
The film cast Hathaway alongside Julie Andrews, a veteran actress who gave the movie that much more notoriety. And when it premiered in theaters in 2001, everyone was shocked by how well it did. The movie grossed more than $165 million worldwide, and it set the stage for the future of Hathaway's career. 
The movie was Hathaway's breakout role
Hathaway, who was only 18 when the movie started filming,had auditioned for the role alongside other, more well-known actresses. Accordingto Cosmopolitan,Director Garry Marshall had debated casting Liv Tyler for the role, but whenhis daughters suggested that Hathaway had better princess hair (and who canforget the iconic moment in the film when the brush got stuck in it), Marshallwent with Hathaway instead.
Hathaway seemed to play the role perfectly; she was the perfect blend of awkward and likable prior to the transformation, and after becoming groomed to be a princess, she was able to switch roles with ease.
Related: What Is Julie Andrews Doing Now?
Hathaway admits that she fell through the bleachers accidentally
Nearly 20 years after the film was released, Hathaway isjust starting to reveal some secrets. According to E!News, Hathaway, who was discussing the film in honor of late director GarryMarshall, who passed away in 2016, noted that one of the fans' favorite scenesfrom the movie was actually unplanned.
Hathaway revealed that, in the movie, when she's walking up and down the bleachers trying to patch things up with BFF Lilly (Heather Matarazzo), she "turned really fast" and accidentally fell. "[Marshall] kept it because it was a charming moment," Hathaway said. "… He was never afraid of the spontaneous moment."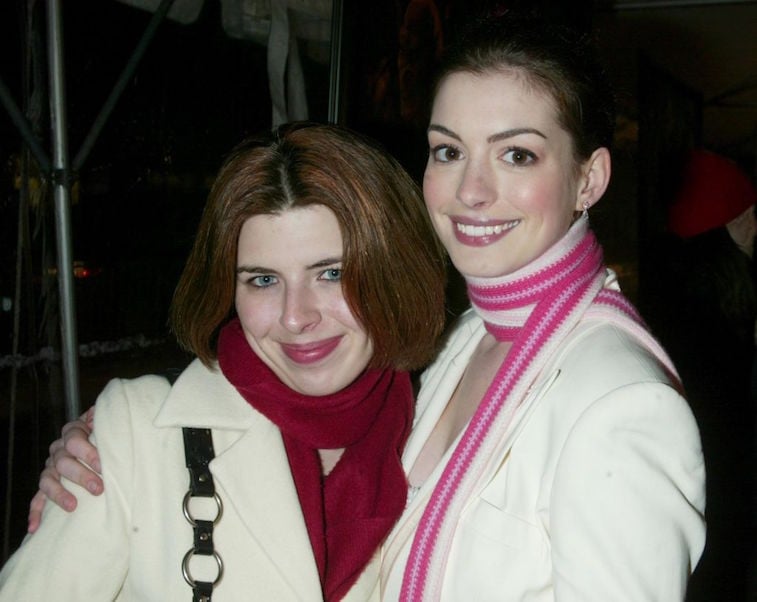 Hathaway remembers the role fondly
Hathaway pretty much has Marshall to thank for her entirecareer. Critics felt she nailed the role, and it has gone to be one of her mostmemorable, alongside "TheDevil Wears Prada." Hathaway also has fond memories of Marshall whilefilming the movie and seemed to appreciate his love for spontaneity. "If [themoment] was good, it was in the movie. He didn't care where it came from, hedidn't care what happened."
Hathaway has gone on to star in several other films, but "ThePrincess Diaries" seems to be one that will always stay near and dear to her.
Source: Read Full Article