The Real Reason Meredith Vieira Got Fired From 60 Minutes
Meredith Vieira has led a multi-decade television news career that has featured major roles on many popular shows, including "TODAY," "The View," "Who Wants To Be A Millionaire," "60 Minutes," and her very own talk show, "The Meredith Vieira Show." The TV journalist balances her hectic work schedule with the ups and downs of family life. She is married to Richard Cohen and has three grown children. 
The Rhode Island native is currently host of the game show "25 Words or Less," in which contestants compete against one another in a word game where they must guess a secret word or phrase. Vieira spoke with the Los Angeles Times about her affinity for game shows, lending insight into her success as a game show host. Vieira explained, "When I was offered 'Millionaire' by [producer] Michael Davies, I had friends who said, 'Why are you doing that?' And I said 'Because I like it … I think it's cool. I'm giving people money, and it's not mine.' What's better than that?" The TV personality went on to add that she believes her background in journalism makes her an effective host. "I knew how to draw contestants out," she stated. "I knew how to relax them … I knew how to listen. And all those things are important even in a show like that."
While Vieira has left many jobs in the past, her exit from "60 Minutes" was highly controversial. Keep reading to find out why she was fired.
Meredith Vieira was dismissed from '60 Minutes' for reasons that could be construed as sexist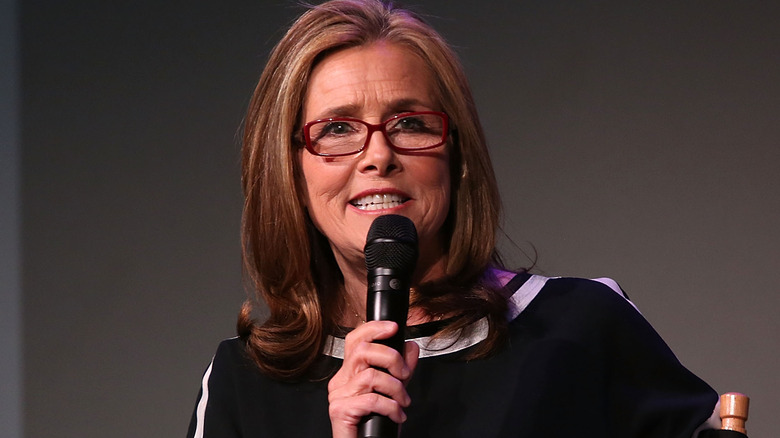 According to Showbiz CheatSheet, Meredith Vieira was the youngest correspondent to join CBS' "60 Minutes" back in 1989. She was 36 at the time. After two years on the news program, in which correspondents discuss the most prevalent issues in society, Vieira was fired when she became pregnant with her second child, Gabriel. Vieira's proposed solution was to keep part-time hours on the show despite expectations that she would move to a full-time position. This did not go over well with Don Hewitt, who was executive producer of the show at time. Hewitt felt that if Vieira couldn't fulfill her end of the agreement and commit to full-time hours, the program would have to replace her. 
At the time, Hewitt spoke to Entertainment Weekly about his decision to let Vieira go. "You don't come looking for a job you can't do, and convince [your employers] you can do it, and then one day say, 'No, I gotta tell you, I can't,'" he said. He believed that Vieira should have been aware and accepting of the parameters of her role. The television host admitted that she understood her boss's point of view, but was still hopeful that he would be willing to see her situation as an opportunity to move beyond the times. "As women come up in this business, people are not putting families on hold," she stated. "I would have loved them to say, 'We're in a position to try something creative.'"
Meredith Vieira says she would never have been fired in today's times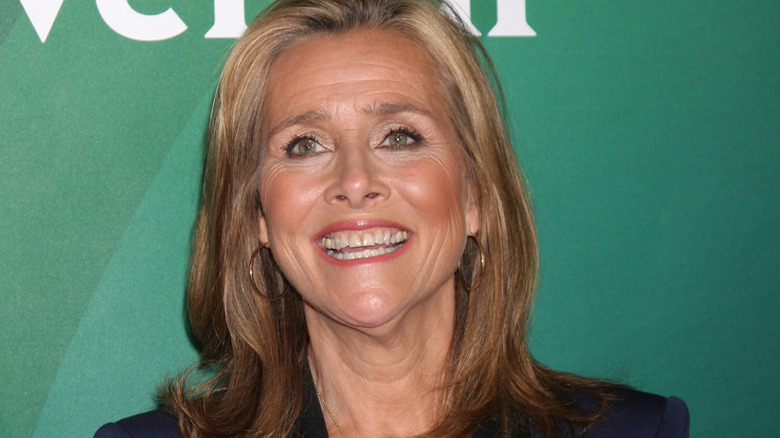 In an interview with the Los Angeles Times in 2019, Meredith Vieira dove back in time to discuss getting fired from "60 Minutes," remarking that if the same situation were to repeat itself today, she believes the outcome would be quite different. "I don't think you could get away with it today," Vieira stated. "And also that was Don Hewitt. I mean, he was the king. '60 Minutes' was the crown jewel in the network. And so he could probably do no wrong. He was a very, very powerful man." Vieira added that the experience of negotiating her position on "60 Minutes" was akin to two parents fighting. She was pregnant with Gabriel, who was her baby, while Don had his own baby, which was the news program. Both were locked into protecting and defending their "kid."
The television host also agreed with her interviewer's affirmation that the circumstances surrounding her exit from "60 Minutes" made a big statement that is still relevant three decades later. "I just had a young woman say, 'Thank you for the message you sent to working mothers,'" Vieira said. "I would not have expected it — this was a young woman who knows the story. And I don't sit around talking about it, but, yeah, I hope that it somehow had gotten into the DNA." Although Vieira and Hewitt eventually made their peace with one another, Vieira's controversial dismissal is clearly still making waves.
Source: Read Full Article