The Song Victoria Pedretti Associates With Dani and Jamie Will Break 'The Haunting of Bly Manor' Fans' Hearts Even More
After two years, The Haunting universe returned to Netflix viewers with The Haunting of Bly Manor and it shook things up. While The Haunting of Hill House was very much a ghost story that dealt with trauma and familial issues, The Haunting of Bly Manor was a love story that happened to have ghosts in it. As the season goes on, it becomes clear that love stories can very well be ghost stories and vice versa. 
One of those relationships on-screen was Dani and Jamie, who made a significant impact on audiences. And Victoria Pedretti's song that she associates with them is very emotional. [Spoiler alert: Spoilers ahead for The Haunting of Bly Manor]. 
Victoria Pedretti picked this Frank Ocean song to represent Dani and Jamie's relationship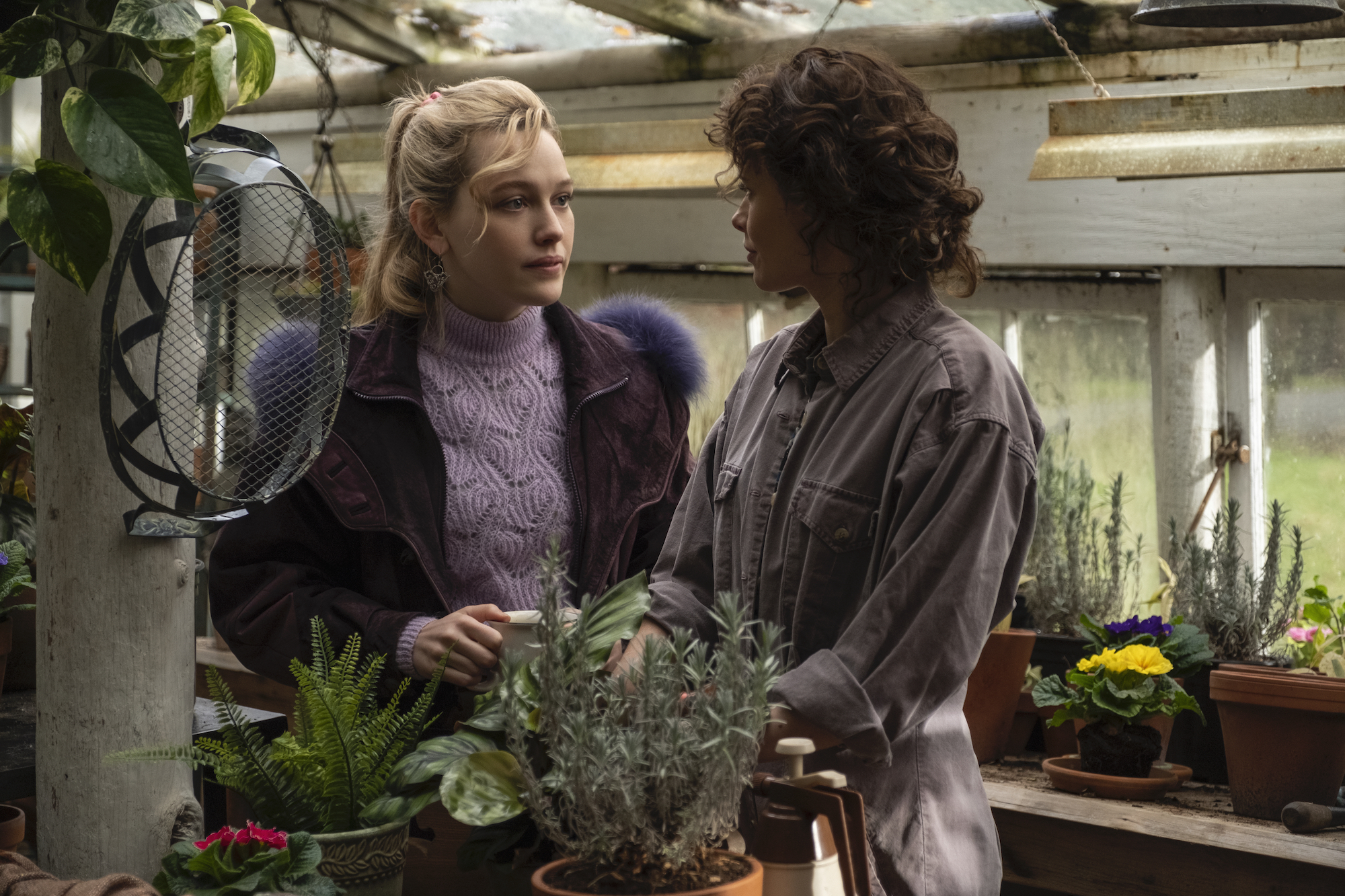 In her "Music To Blank To" interview with MTV, Pedretti picked out different songs to go with different vibes or scenarios. Like fall weather songs, a song that fits with Dani, and another that makes her feel "perfectly splendid." No surprise that her taste in music is fantastic. 
The song that she associates with Dani and Jamie is "Godspeed" by Frank Ocean, and while it's perfect it also will fill fans with emotions all over again.
"I think it's about, kind of, letting go of ideas that we ever possessed or another person," Pedretti explained her choice. "It's really beautiful and simple and I think that kind of highlights their commitment to themselves and each other and their independent journeys as well as their collective ones."
Dani came to Bly Manor with a lot of grief and repression when it came to herself and what she thought she deserved. Jamie opened her up and helped her realize she deserves a lot more than she gave herself credit for. They shared more than a decade together as a couple, but the Lady of the Lake (Viola) inhabited part of Dani's body. So Dani had to eventually go back to Bly, leaving Jamie all alone. 
While sad, Jamie and Dani are so significant to the story and to the representation of love on TV too. They're different than Peter and Rebecca in that they don't see each other as possessions or objects to then possess either physically or spiritually. They see each other as equals, someone they can lean on, and who they can work through life's traumas with.
Dani and Jamie have 'no bullsh*t, no games' and they don't need drama to be captivating to audiences
In between the Lady of the Lake possessing part of Dani and then Dani's death, she and Jamie were very happy. They had their love story and it was such a healthy version that TV doesn't show that often, and Pedretti acknowledged that. 
We don't see it as an attractive quality that somebody goes, 'Don't f*ck with me,' you know? But ultimately in this story, that's kind of the beautiful thing. Where it's like no bullsh*t, no games. And we associate that with romance. I think people are afraid to represent that on television because they're like, 'When then where's the drama?' But we see through [Dani and Jamie] and the work that me and Amelia [Eve] are able to do, an enormous amount of intensity and romance and drama within a very healthy, functional relationship. Because to me it's about being like, 'We're both f*cking weird but I appreciate everything weird about you.'
Viewers saw them set boundaries, show respect, and cultivate a life while working through Dani's possession along with everyday regular issues. Like the fact that they lived together in the '90s in America where same-sex marriage wasn't a thing yet. They couldn't even get a civil union until 2000, which they were able to do before Dani's death. Homophobia is still an issue, but it was a lot harder for two lesbians to be together in the '90s than it is now. And they did it. 
Their ending is sad but not a necessarily bad thing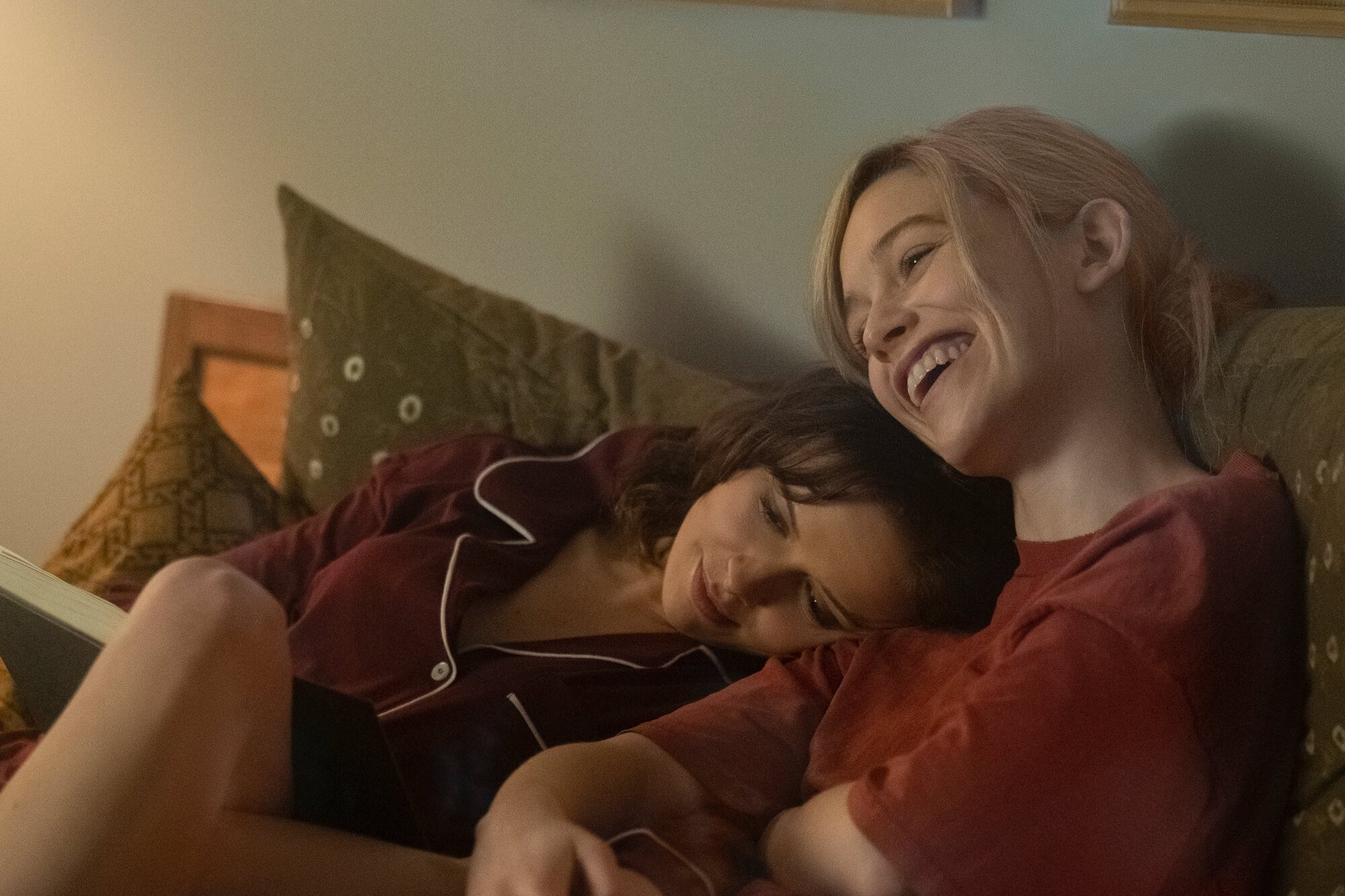 Again, the ending to The Haunting of Bly Manor is tough to get through. It's upsetting and tragic. But it also is a bookend to a beautiful love story. Even if Dani had to go earlier than Jamie, it was not for nothing.
"It is tragic, but it also is kind of the way of the world," Pedretti told TV Guide. "I think that can actually be quite a good thing. Or a positive position that she's found herself living in for eternity. Because she certainly found a lot of fulfillment in being a caretaker and a protector in her living life."
Source: Read Full Article