'The View': Meghan McCain Takes on Reports She's Getting Fired
Meghan McCain is a controversial figure on The View and has generated headlines for her stand on certain issues. The political pundit has sparred on-air with her co-hosts which have led some fans to criticize her unprofessional behavior at times. When she was out recently, many thought she was avoiding Ana Navarro and unhappy at the show.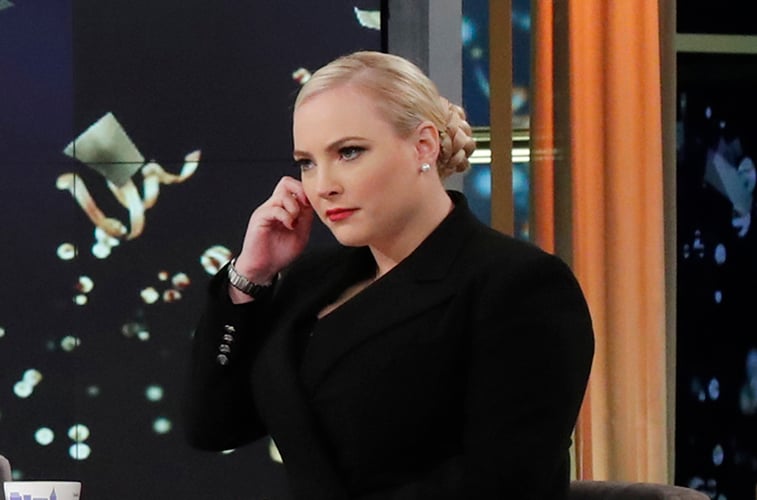 When the "Hot Topics" tackled on people showing up to work sick, McCain took the opportunity to clear things up. She made it clear she was not getting fired as many people assumed.
"Whenever one of us is sick on this show, it is tin foil hat conspiracy land on social media," she said. "Sometimes we just get sick. We're not fired, we're not abducted by aliens… nothing has happened. We're just sick, that's it."
McCain expressed that when she's off the show, sometimes she's just sick and there's no ulterior motive for her being out of the gabfest.
"So give us a break. That is why we show at work because people act like we have been fired or abducted by aliens and it's not right," she added.
Meghan McCain goes missing
As many fans of The View know, Ana Navarro co-hosts the talk show on Friday's. McCain and Navarro have had tiffs during the live broadcast and their major one made the former walk off the set.
The two had not coincided in a Friday episode since that epic encounter. Viewers had hoped to see them back together on the November 1st episode, but McCain went missing. There was speculation that she was avoiding Navarro, but the conservative co-host cleared the air upon her return.
She said she was out sick and her voice was seemingly rough and hoarse.
https://www.instagram.com/p/B4SYoIhHgth/
Meghan McCain 'hates' this about 'The View'
Navarro is not the only co-host McCain sparred with on The View. Joy Behar is the other personality she is often rumored to not be friendly with. For the 5,000th episode, they both interviewed each other and explain how their relationship works.
"It really hurts my feelings!" McCain said on Entertainment Tonight of reports there is bad blood between her and Behar. "It genuinely hurts my feelings because our dressing rooms are next door to each other and you and I have the same emotional reaction to things — sometimes in different ways — but we're both upset equally, the equal amount of the same things. And I wish people would give us a break, for real."
https://www.instagram.com/p/B4fgL9jHtpk/
Behar chimed in saying that they both have moderated each other on certain issues. The alleged bad blood amongst McCain and Behar is non-existent, it's so not there that the former even says she "hates the show" when the latter is not on.
"I don't know what my takeaway is but when you're not here, I hate the show," McCain revealed. "I really have a hard time. As everyone knows, I have a really hard time when I can't fight with you, I really enjoy it. I really enjoy being friends with you. You're really funny, you always make me laugh on the show. I'm really, sincerely very grateful that you're on the show with me and you have all the answers. I do, I love Joy … because neither of us put up with sh**, none of us care about being loved and both of us don't want our husbands on the show every day. We don't drag our husbands out like props, neither of us do that."
The View airs weekdays at 11 a.m. ET and 10 a.m. CT/PT.
Source: Read Full Article