'The Young and the Restless' Kevin's Journey From Villian to Hero Has Been a Fan-Fave Storyline
When The Young and the Restless ran out of new episodes amid the pandemic shutdown, fans were heartbroken. The escape into the fast-paced world of soap operas is based on the ability to watch the storylines play out day after day, and having the drama come to a screeching halt was jarring. The show creators were not about to let the time go to waste, however, and quickly came up with a plan to keep fans happy. As the show shifted into throwback mode, fans got to re-live some of their favorite moments from the show's long and storied past.
A recent throwback week focused on the villains of the series, and that gave fans a chance to look back at some of the evilest characters to ever grace Genoa City. One villain fans especially enjoyed seeing on the screen was Kevin Fisher, whose evil days have since faded away into a life of relative stability.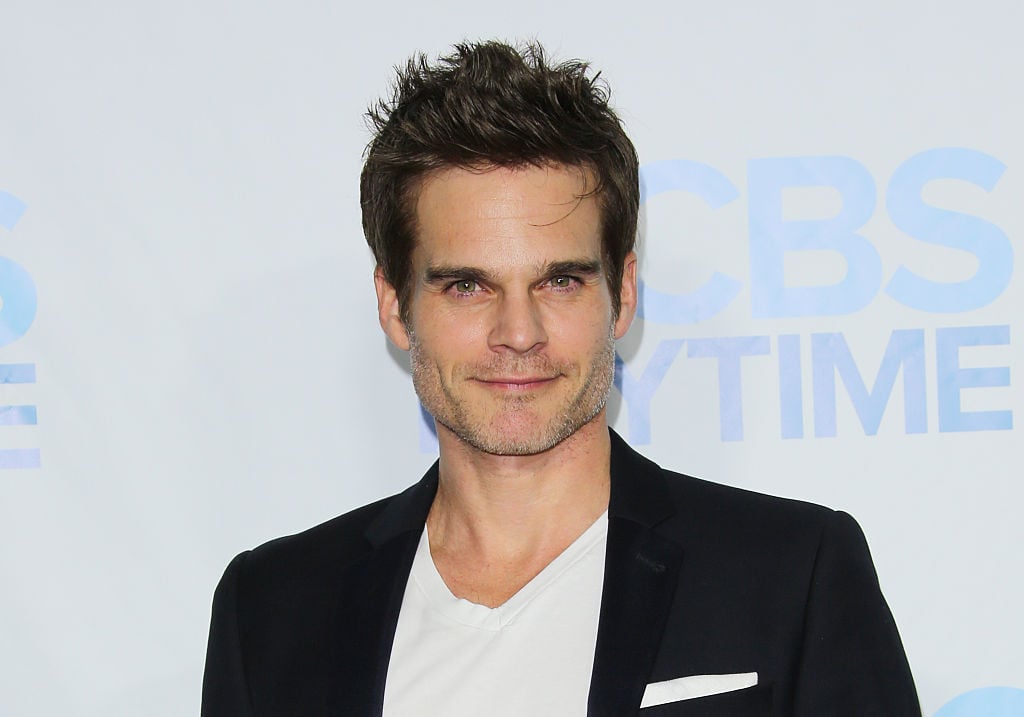 Kevin Fisher is played by Greg Rikaart
RELATED: 'Young and the Restless' Actor Greg Rikaart Praises Former Co-Star Kristoff St. John
Greg Rikaart had several small guest roles on television shows throughout the late 90s and early 2000s including Felicity and Gilmore Girls, according to IMDb. His seven-episode arc on Dawson's Creek really helped to launch him into the spotlight. On the show, he had a groundbreaking performance as a gay student, and the work helped open doors for more substantial future roles. It was just after this performance that he landed the role of Kevin Fisher on The Young and the Restless, a part he has been playing since 2003. 
Rikaart also made headlines when he married his partner and fellow actor Robert Sudduth. The pair went public with their relationship following the Supreme Court decision that legalized same-sex marriage. Then they thrilled fans by announcing their marriage in 2015 and the birth of their son — via surrogate — in 2016.
Rikaart has long been a fan favorite, and he has recently gotten an outpouring of support from viewers when he announced he had tested positive for coronavirus (COVID-19). He called the recovery the "hardest experience" of his life and suggested that the virus should be taken very seriously. 
Kevin started out with a very dark part
These days, the character of Kevin is much more in line with the fan-pleasing image of the actor who portrays him. When Rikaart first joined the cast, however, it was with a much darker character to bring to life. Kevin's earliest appearances were shrouded in criminal acts and underhanded backstabbing. In fact, his first introduction to the series was as an internet predator who lured a teenager to meet up with him, resulting in statutory rape and the transmission of an STD to the victim.
While Kevin's more recent plotlines have been much tamer and he seems to have made amends for his old ways, fans have been eager to see more of him on-screen, and they're not afraid of seeing a return to his darker roots. When fans tweeted out suggestions along these lines, Rikaart himself admitted he'd like to explore that darker side of the character once again. 
Villains Week gave fans a glimpse at the dark Kevin
When The Young and the Restless aired Villains Week, they picked episodes from very different periods on the show. This means that fans got the opportunity to see past Kevin and current Kevin in the same week. Getting to see Rikaart's ability to portray a villain and a hero at the same time was a true treat. It demonstrated Rikaart's acting abilities and helped fans remember the range that he's capable of bringing to his parts.
More than that, though, it helped fans remember how much fun it can be to watch Kevin in the role of a villain. There are plenty of evil characters to contend with on the show, but Kevin's character has depth and layers that make a return to the dark side really appealing.
Source: Read Full Article