This Is How NeNe And Gregg Leakes Really Met
Just like so many reality television marriages, NeNe Leakes and her late husband Gregg Leakes experienced many ups and downs in their relationship — but they kept fighting hard until the very end. The couple married in 1997, but filed for divorce in 2010 just for them to remarry again in 2013, per Us Weekly. In 2011, "The Real Housewives of Atlanta" star suggested one of the reasons why she decided to pull the plug on their union was because she didn't think she was being treated right by her husband. "I filed for divorce because I always felt like you have to teach people how to treat you and I felt like at that time that Gregg wasn't treating me the way I felt I should be treated. It was me teaching Gregg a lesson, and I think he got it," she told TVOne.
And while NeNe and Gregg have certainly documented a lot of their marital struggles in front of the reality television cameras, a lot of fans can't help but wonder how the two met in the first place. The answer below will certainly surprise you!
NeNe Leakes' not-so-conventional meeting with Gregg Leakes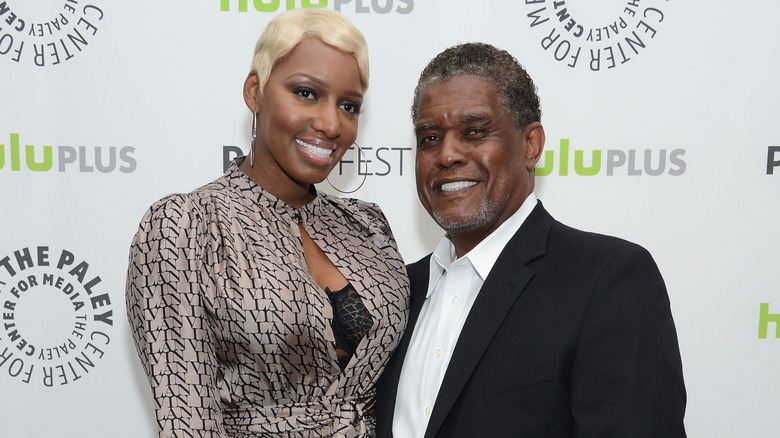 While there are some Real Housewives who haven't been very upfront about their pasts, NeNe Leakes is not one of them. The reality television star got her start at a strip club — just like Erika Jayne and Danielle Staub — and that's where she happened to meet her future husband, Gregg Leakes. 
NeNe sounded rather proud when she retold the story of how she met Gregg in an episode of "The Real Housewives of Atlanta." According to Bravo, she said, "You and me exchanged numbers and he left me a voicemail and he was like, 'Give Big Daddy a call.' And I was like, 'Oh, hell, no!'" She added, "He said, 'I'ma marry you one day.' I said, 'Uh uh uh!' He did not ask me to sleep with him. Actually, I was thinking to myself, like, 'Now, what's going on?' And from that point on, I was just in the bed with no clothes on."
And even though NeNe later became a reality star, part-time actor and television personality, she has absolutely no regrets about her dancing past. Keep scrolling down to hear why.
NeNe Leakes was proud of her time as a dancer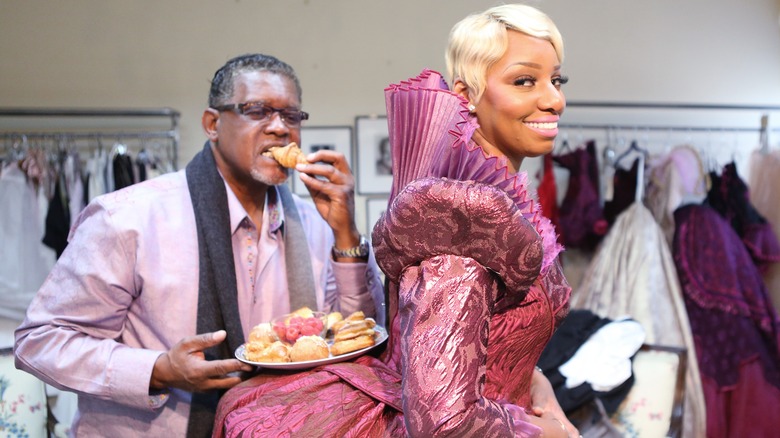 During an interview with Ebony in 2012, NeNe Leakes was clearly proud of her days as a dancer. In fact, she explained that she made some fast money at the time. She told the publication (via Urban Belle): "I used the name Holly and then Silk. I thought I made pretty good money. It was a great hustle. If I needed to make $1,000, I got dressed and went to the club. If me and my roommate needed $5,000 by the weekend, I would work all week. What you mentally wanted to make, you could make."  She added: "You can make a ton of money. I remember working at the strip club about a month and then bought a new car. The money was fast."
Unfortunately, NeNe is now in the news not for her past, but before the heartache she is currently going through. Her husband Gregg Leakes died from colon cancer at the age of 66 in August. NeNe has since shared a series of her favorite memories of her late husband on her Instagram, with a lot of her fans, friends and family members leaving messages of both love and support.
Source: Read Full Article