Tomi Lahren: Controversial Moments From the Fox News Star
Fox News commentator Tomi Lahren has had her fair share of public moments. Beginning with her viral Obama rant in 2015, Lahren has become famous for making statements that have been deemed controversial.
Today, the young conservative has many followers on social media, but this wasn't always the case. Here's a look at her rise to stardom and the crazy things she's said and done along the way.
Her first viral 'Final Thought'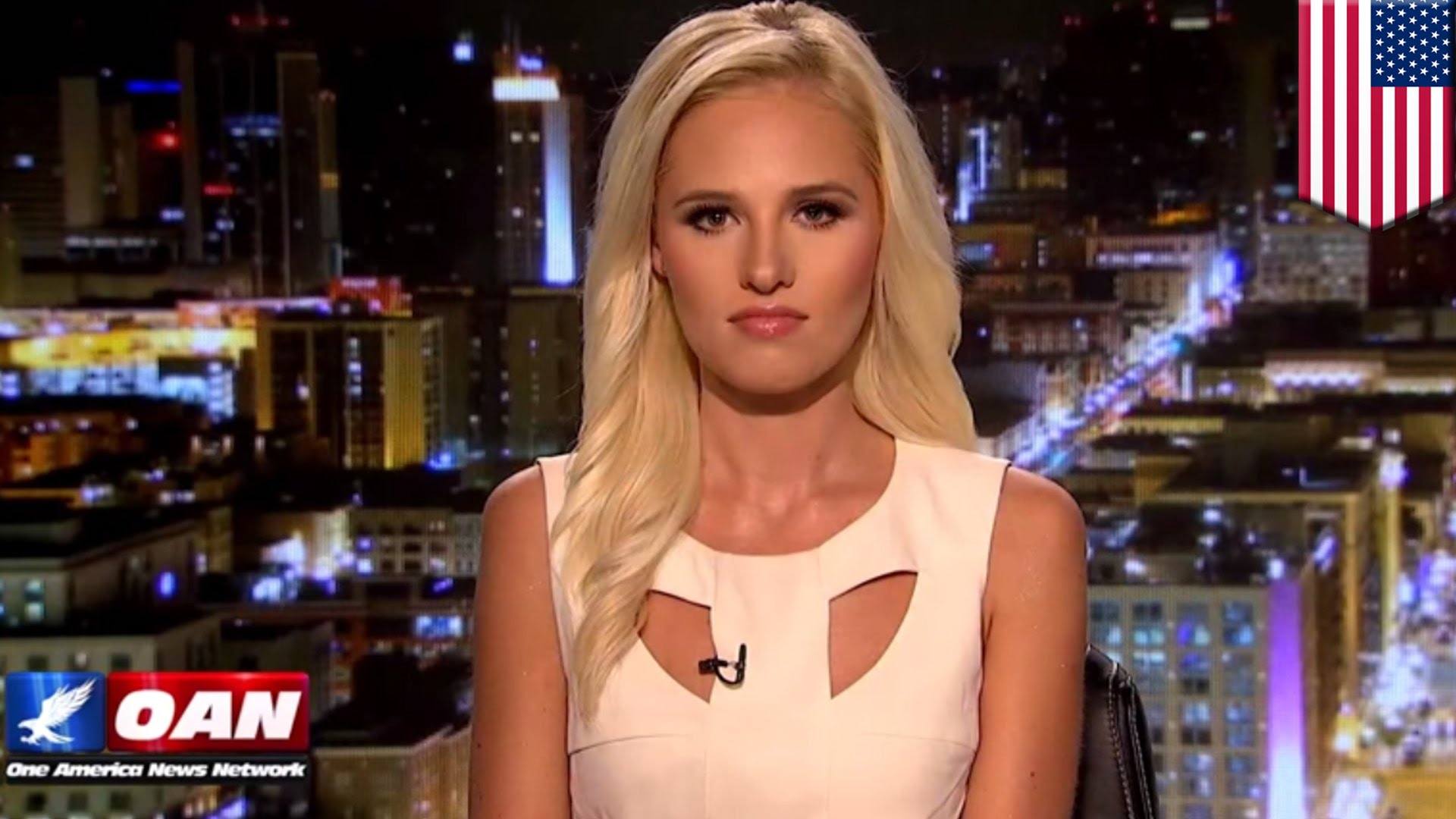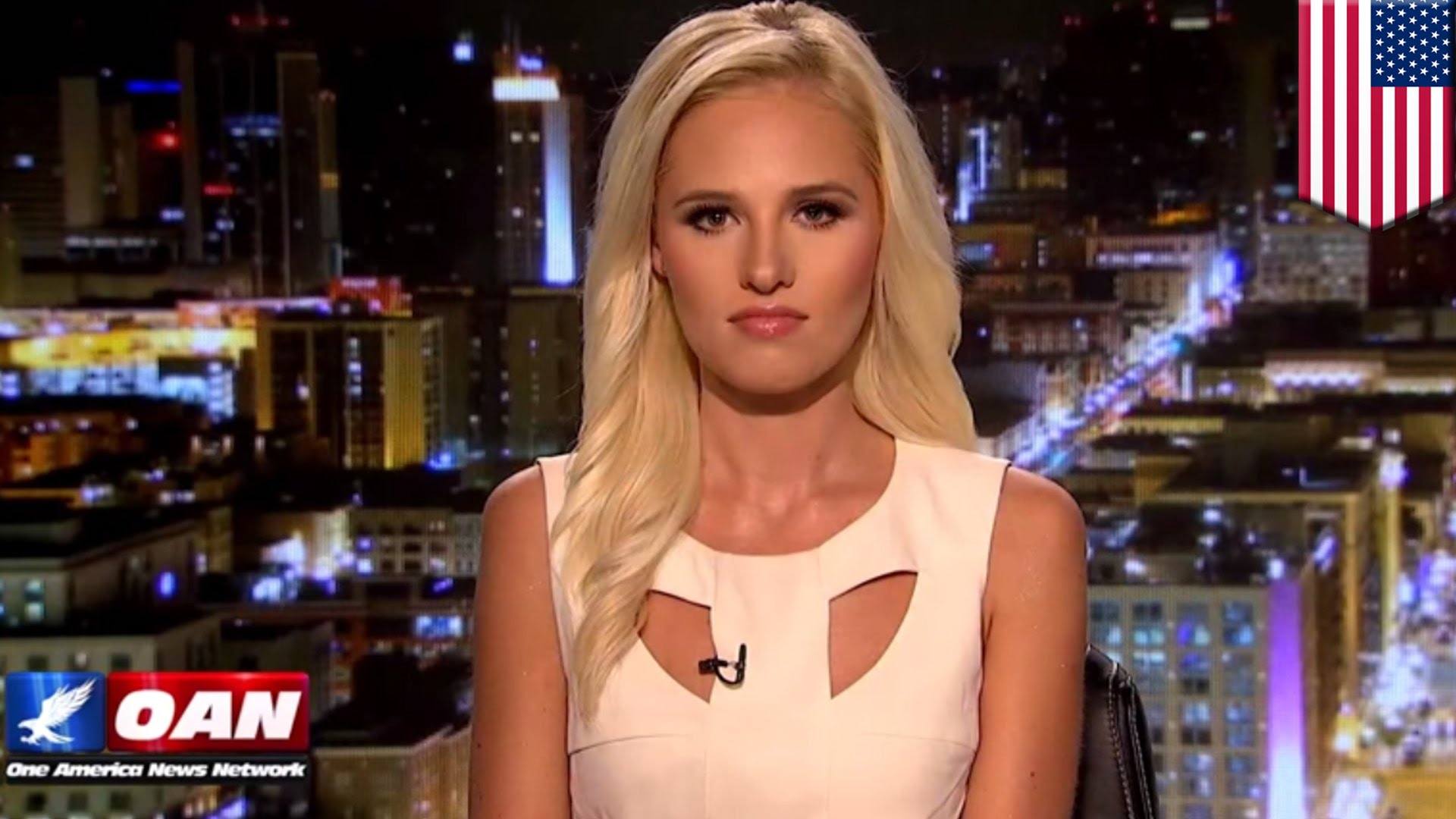 On Point with Tomi Lahren | OAN
Most people first heard the name Tomi Lahren in July 2015, after a rant she made on her show On Point With Tomi Lahren on One America News Network went viral. Lahren spoke out about how she disagreed with the way in which then-President Obama responded in the aftermath of the Chattanooga military base shootings.
The conservative commentator showed off her signature angry, rapid-fire delivery when calling out what she considers the Obama administration's "failed strategy" and "halfway, half-baked, tiptoe, be friendly to Jihadis mentality push." The "Final Thoughts" went viral, earning Lahren much recognition and, soon after, a new show on TheBlaze network, Tomi.
Next: She took on this very famous couple.
She tried to mess with Bey and Jay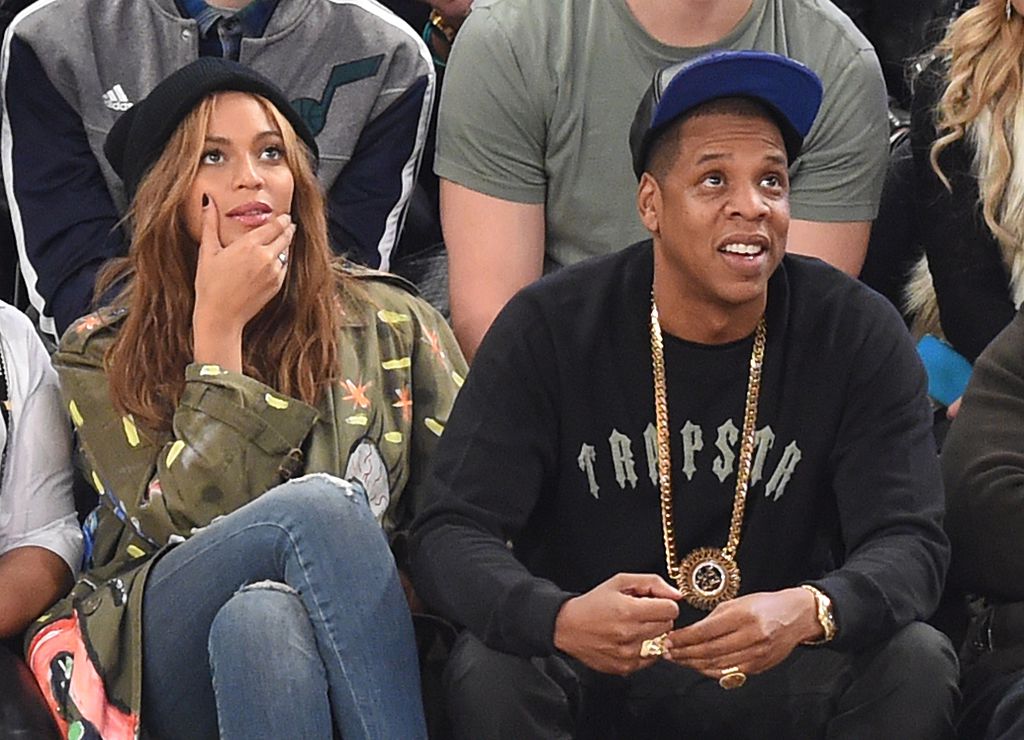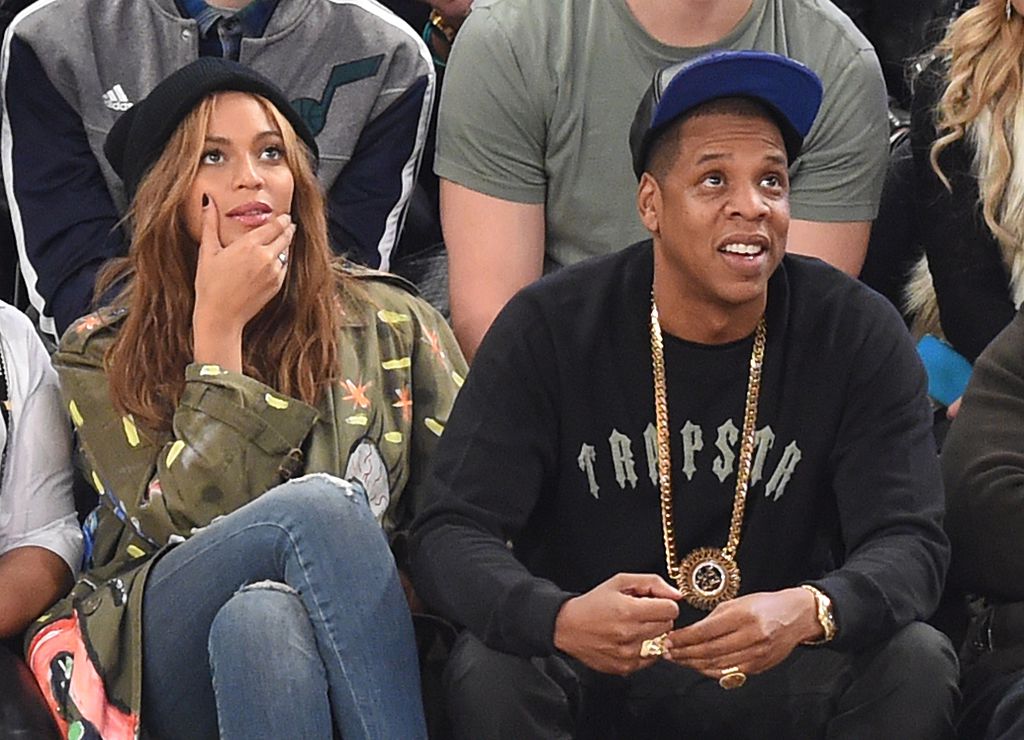 Beyoncé and JAY-Z | Timothy A. Clary/AFP/Getty Images
As she began to gain fame, Lahren knew exactly how to keep her momentum going: She attacked Beyonce. After the singer's Super Bowl performance, which was said to be an homage to the Black Panthers, Lahren directed her disapproval at the pop star, saying, "Your husband [rapper JAY-Z] was a drug dealer. For 14 years, he sold crack cocaine. Talk about protecting black neighborhoods. Start at home."
Bey and Jay are typically above such nonsense, but JAY-Z had fun clapping back at Lahren anyway. In his song "Drug Dealers Anonymous" with Pusha T, released a few months later, the Grammy-winning musician sampled the audio of Lahren dissing him. It was clear that his verse (in which he embraced his past) was directed at her.
Next: The false equivalency here is staggering.
She got in trouble for comparing these two vastly different ideologies
Tomi Lahren KKK tweet | Tomi Lahren via Twitter
On her new show, Lahren began to gain more fans (and critics) with her continued inflammatory comments. But outrage didn't just come from her "Final Thoughts" — she also used her active social media presence to make statements.
In July 2016, not long after the shooting of several Dallas police officers, Lahren drew a comparison between Black Lives Matter and the Ku Klux Klan. Lahren deleted the comment but continued to stick up for her sentiments on CNN and the like.
Next: She ignores her own racism.
She continued to deny being racist
She aimed one of her rants at Colin Kaepernick. | Ezra Shaw/Getty Images
Lahren's racist comments don't stop at gun violence. After Colin Kaepernick refused to stand for the national anthem as a part of the Black Lives Matter movement, Lahren chimed in once again.
She laid into Kaepernick personally, calling him (among other things), "a whiny, indulgent, attention-seeking crybaby," and dismissing the issue of race at hand.
Next: She didn't realize how hilariously ironic this comment was.
She didn't see the irony in her statement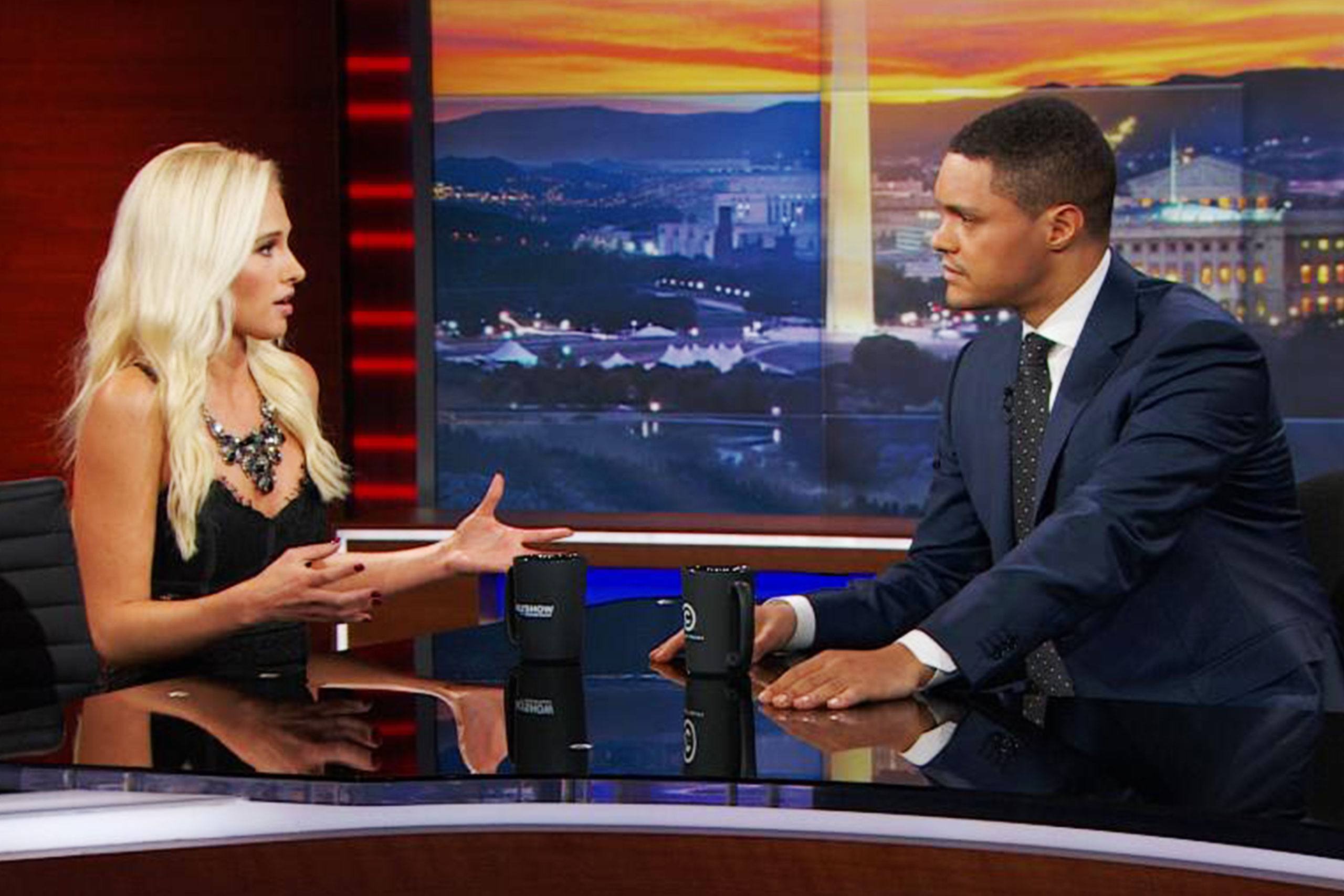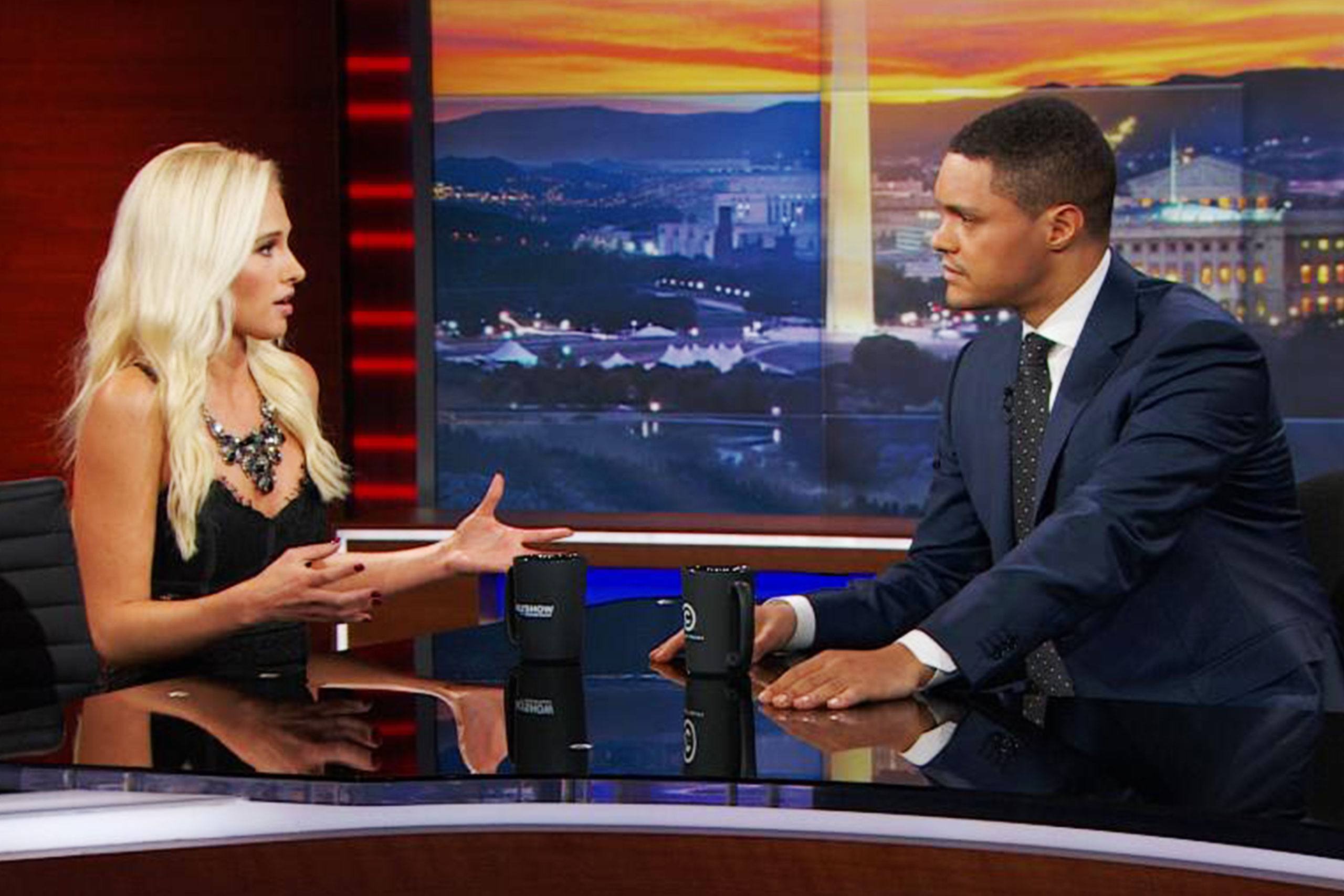 Tomi Lahren and Trevor Noah on The Daily Show | The Daily Show with Trevor Noah via YouTube
The host of Comedy Central's The Daily Show, Trevor Noah, had criticized Lahren for her previous statements, especially those regarding Kaepernick and Black Lives Matter. So he invited her onto his show to talk things out.
Lahren spent the interview avoiding Noah's question, but it was one of her first comments that really stuck out. When asked if she considers herself a conservative, Lahren replied paradoxically, "I mean, [I'm] a millennial, so I don't really like labels."
Next: She doesn't care if you're offended by her old tweets.
She defended her past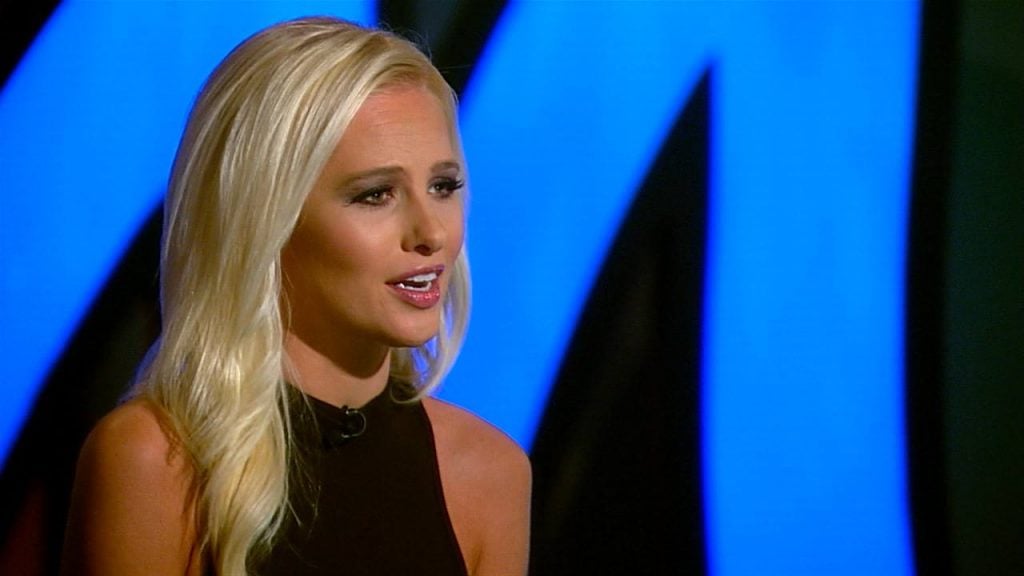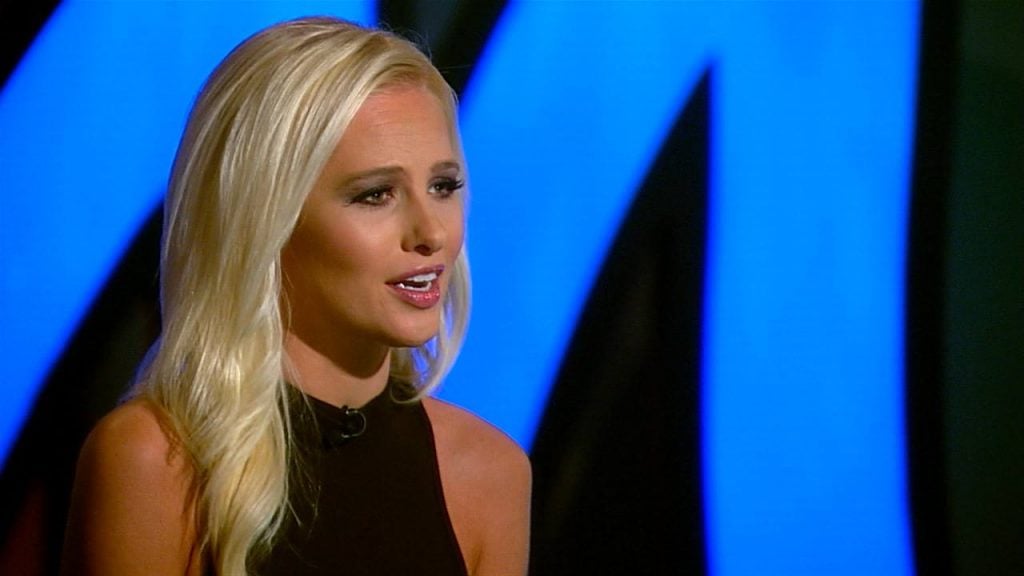 Tomi Lahren | The Blaze
Lahren is in her mid-20s, so it doesn't take much digging to see into her youthful past. Many social media users who weren't happy with what she had to say did just that, and the results were interesting, to say the least.
In January 2017, old tweets of Lahren's from her college partying days began to surface. While she chose to delete many of these, she defended others, including one where she wrote, "Does anybody at this school speak English? #thisisamerica."
Next: Here's why she was let go. 
One controversial opinion got her fired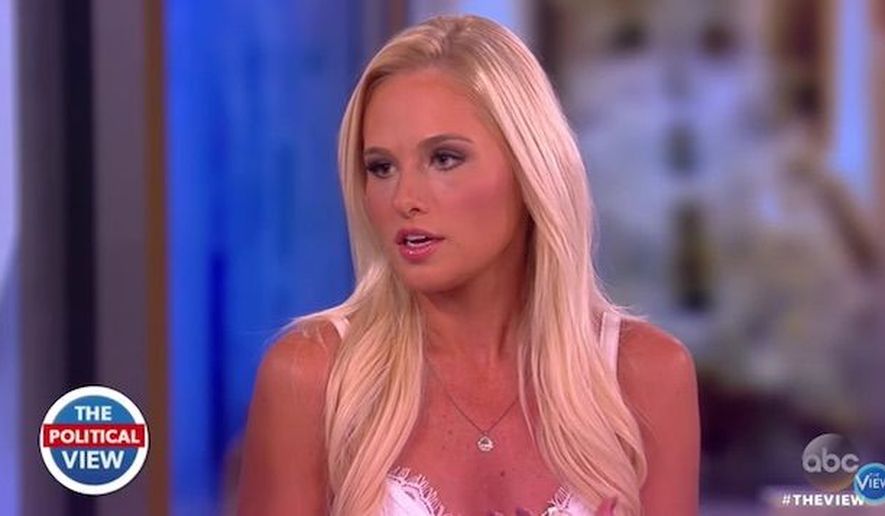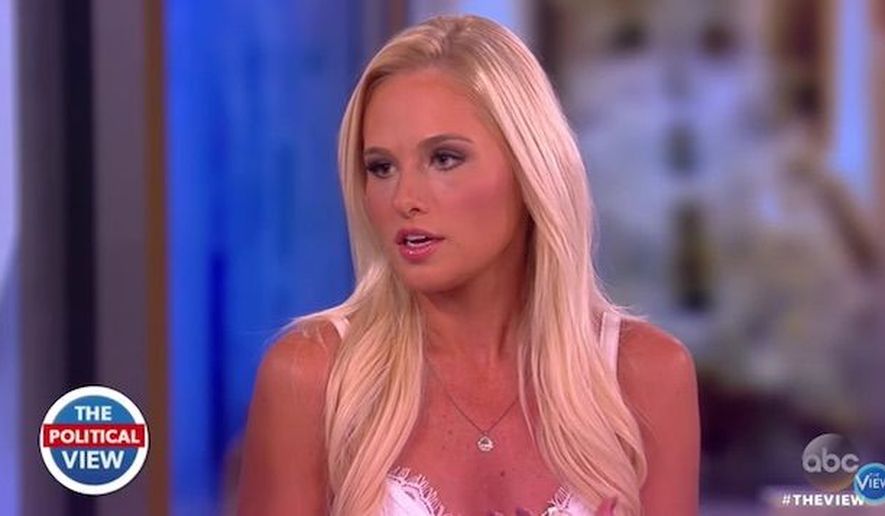 Tomi Lahren on The View | ABC
Though she's usually getting in trouble with Democrats, Lahren has also managed to upset the other side of the aisle. In March 2017, Lahren appeared on ABC's The View, where she admitted that she is pro-choice.
This actually wasn't the first time she has declared this, but still, she faced quite a bit of backlash. In fact, Lahren was fired from TheBlaze later that month.
Next: Her patriotism is selective.
She loves both wearing and defending the flag
Tomi Lahren wearing the flag | Tomi Lahren via Instagram
The issue of treatment surrounding the American flag has been a part of a few of Lahren's passionate speeches. But many feel that it's hypocritical of her to talk about respecting the flag when she proudly wears it on her clothing frequently.
There isn't really a cut and dry argument here: It's not actually a flag she's wearing, just the symbol. While some continue to take issue with her explanations, others, like Donald Trump Jr., feel it's pretty obvious where the truth lies.
Check out The Cheat Sheet on Facebook!
Source: Read Full Article