'Umbrella Academy' Season 2 Release Date Set at Netflix
Series returns this summer
Amy Adams (born 1974)
Academy Award nominated Amy Adams is best known for roles in Disney's "Enchanted" and "Arrival."
Getty
Kerry Washington (1977)  
Kerry Washington broke out in films like "Ray," two "Fantastic Four" movies and Quentin Tarantino's "Django Unchained" but really came into her own on the small screen, picking up Emmy nominations for her work in Shonda Rhimes' "Scandal" and for playing Anita Hill in the HBO film "Confirmation." In 2020, she starred with Reese Witherspoon in "Little Fires Everywhere."
Cate Blanchett (1969)
The two-time Academy Award winning actress is best known for her role in "The Aviator." She has since starred in films like "The Lord of the Rings," "Babel," and "The Curious Case of Benjamin Button."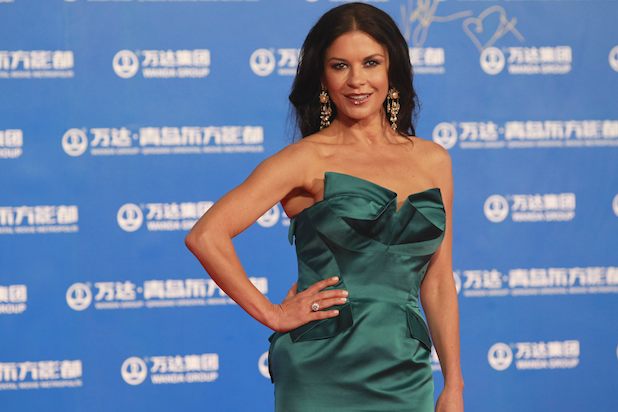 Catherine Zeta-Jones (1969)
Zeta-Jones is best known for starring in "Intolerable Cruelty" and "Ocean's Twelve." She recently starred as Olivia de Havilland in the FX limited series "Feud."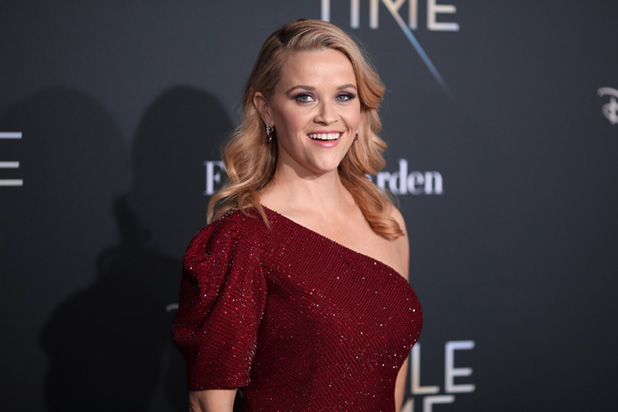 Reese Witherspoon (1976) 
A star since her teenage years, Witherspoon has expanded her profile with the Draper James fashion and home line as well as producing projects (that she often also acts in) such as "Wild" and HBO's "Big Little Lies."
Gwyneth Paltrow (1972)
Gwyneth Paltrow has been starring in notable Hollywood films since the early '90s, most recently as a staple of the Marvel Cinematic Universe as Pepper Potts.
Rose Byrne (1979) 
The Australian actress can do drama (the series "Damages") or comedy ("Bridesmaids" and "Neighbors"). In 2020, she even played Gloria Steinem in the limited series "Mrs. America."
Halle Berry (1966)
Oscar-winning actress Halle Berry was once one of the highest paid actress in Hollywood, and to date is the only black woman to win the Best Actress Oscar. She starred in "Kingsman: The Golden Circle."
Jennifer Aniston (1969)
Even though she's best known for playing Rachel on "Friends," Jennifer Aniston hasn't let that role define her entire career. She starred in Apple TV's "Morning Show."
Jennifer Connelly (1970)
Connelly made her debut in film with "Once Upon a Time in America." Since, she has starred in movies like "A Beautiful Mind" and "He's Just Not That Into You."
Rachel Weisz (1970)
Weisz is best known for her roles in "The Mummy" film series. She's also had roles in "About a Boy," "Constantine"  and "The Favourite."
Jennifer Lopez (1969)
Jennifer Lopez is probably one of few actresses to have both a successful musical and acting career simultaneously. Lopez has starred in films like "The Wedding Planner" and "Monster in Law" and 2019's "Hustlers."
Melissa McCarthy (1970)
This multi-hyphenate first garnered attention as Sookie in "Gilmore Girls." Since, she's played in notable films like "Bridesmaids" and "Ghostbusters." Her upcoming projects include "Life of the Party" and "Can You Ever Forgive Me?" Not to mention her incredibly memorable turns on "SNL."
Tracee Ellis Ross (1972)
Tracee Ellis Ross broke out in the hit series "Girlfriends." She currently stars in the popular ABC series "Black-ish."
Julia Roberts (1967)
Quite possibly one of the best actresses of our time, Julia Roberts starred in films from "Pretty Woman to "Erin Brockovich" and has been cited as the highest paid actress in Hollywood for years.
Julianne Moore (1960)
Julianne Moore won an Academy Award for her role in "Still Alice." Other credits include "The Kids Are All Right," "Magnolia" and "The Woman in the Window."
Leslie Mann (1972)
Leslie Mann is most known for her roles in comedy films like "The Other Woman," and "Knocked Up."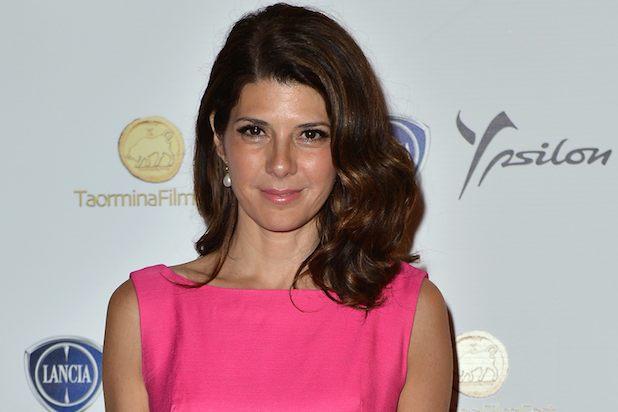 Marisa Tomei (1964)
Marisa Tomei had her breakthrough role in "My Cousin Vinny." Since, she's starred in films like "What Women Want" and "Anger Management." Recently she's taken on the role of Aunt May in the "Spider-Man: Homecoming" series.
Helena Bonham Carter (1966)
Helena Bonham Carter has starred in films like "Fight Club," "Hamlet," and the "Harry Potter" film series. She played Princess Margaret in "The Crown."
Monica Bellucci (1964)
Monica Bellucci is conquering both European and American film markets. She gained worldwide attention with films like "Brotherhood of the Wolf" and "Malèna" and the "Matrix" sequels. She was also the oldest woman to be cast as one of the Bond Girls.
Lucy Liu (1968) 
The actress broke out in the late-'90s series "Ally McBeal," then starred in films like "Charlie's Angels" and "Kill Bill." In 2019, she wrapped a long run playing Watson in CBS' Sherlock Holmes series "Elementary."
Taraji P. Henson (1970)
Taraji broke out in "Baby Boy," and has garnered recognition for her roles in "Hustle and Flow" and 'The Curious Case of Benjamin Button." She most recently starred in "Hidden Figures" and rocked everybody's world as Cookie on "Empire."
Naomi Watts (1968)
Naomi Watts got her big break with David Lynch's "Mulholland Drive." Since then she's had roles in "You Will Meet a Tall Dark Stranger" and "The Ring."
Nia Long (1970)
Nia Long has had almost a lifetime of success in Hollywood. She starred in the '90s classics "Boyz n the Hood" and "The Fresh Prince of Bel-Air." She appeared on "NCIS: Los Angeles" and "#BlackAF."
Nicole Kidman (1967)
Nicole Kidman has won just about every major acting award out there and for good reason. She starred in "The Hours," "Rabbit Hole," and "The Others." She recently appeared in the HBO hit "Big Little Lies."
Octavia Spencer (1970)
Octavia Spencer only recently had her big break with her role in "The Help" in 2011 — and she won an Oscar for it. Since, she's starred in "Fruitvale Station," "The Divergent" series, and "Hidden Figures."
Famke Janssen (1964)
Famke Janssen is best known for playing Jean Grey in the "X-Men" film series. Recently she's had a recurring role on the TV series "How to Get Away With Murder" alongside Viola Davis.
Vera Farmiga (1973)
Vera Farmiga has had success with hits like the "Conjuring" movies and Best Picture-winner "The Departed," and landed an Oscar nomination for "Up in the Air." She also picked up Emmy nominations for her work in "Bates Motel" and the 2019 miniseries "When They See Us."
Jodie Foster (1962)
Jodie Foster had her breakthrough role in "Taxi Driver." She also had roles in "Silence of the Lambs," "Contact" and "Panic Room," and is currently working on "Hotel Artemis." She's also sat in the director's chair several times, most recently with "Money Monster" and an episode of "Black Mirror."
Salma Hayek (1966)
Salma Hayek was a staple of '90s genre flicks like "Desperado," "The Faculty" and "Wild Wild West" before landing an Oscar nod for portraying Frida Kahlo in the film "Frida."
Sanaa Lathan (1971)
Sanaa Lathan has starred in many cult classics like "Love & Basketball," "The Best Man," and "Brown Sugar." She starred in the TV series "Shots Fired." 
Sandra Bullock (1964)
Sandra Bullock has basically starred in all of our favorite movies from "Miss Congeniality" to "While You Were Sleeping" to "The Blind Side." She starred in 2018's "Ocean's Eight."
Gabrielle Union (1972)
Gabrielle Union first had her breakthrough role in the cult comedy "Bring it On." Since she's starred in films like "Think Like a Man," "Deliver Us From Eva," and "Bad Boys II." She starred on BET's first scripted drama "Being Mary Jane."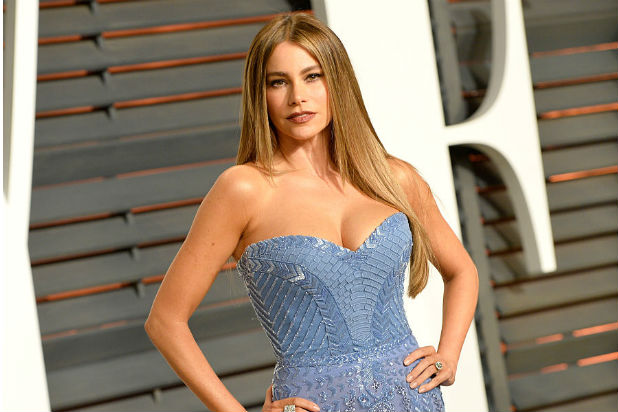 Sofia Vergara (1972)
Vergara has starred in films like "Soul Plane" and "Tyler Perry's Meet the Browns." In 2020, she wrapped a long run on the ABC sitcom "Modern Family."
Tilda Swinton (1960)
Tilda Swinton is known for her roles in "The Chronicles of Narnia" film series and "The Deep End." She recently starred in "Doctor Strange," "Okja" and "The Personal History of David Copperfield."
Tina Fey (1970)
Tina Fey is best known for her comedic acts on "Saturday Night Live" and "30 Rock," but she's had great success on the big screen too. She's starred in hit movies like "Date Night" and "Baby Mama."
Oprah Winfrey (1954)
This one doesn't even need any explanation. It's Oprah. She appeared in Ava DuVernay's 2018 film "A Wrinkle in Time." Plus she has an entire television network and produces "Queen Sugar."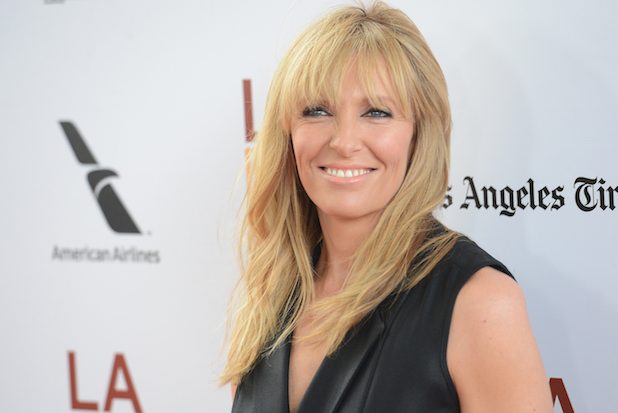 Toni Collette (1972)
Toni Collette received recognition for her role in "The Sixth Sense." Since, she's starred in "About a Boy" and "The Hours."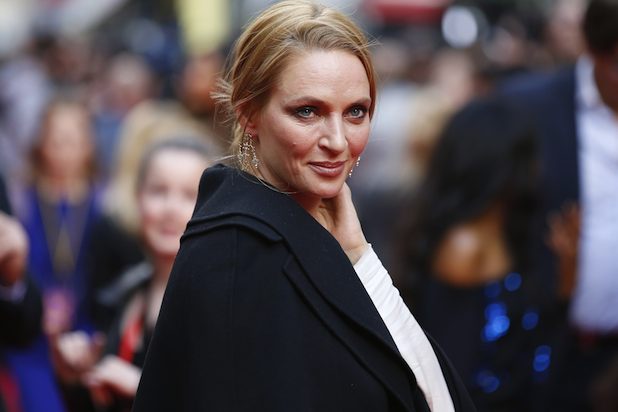 Uma Thurman (1970)
Uma Thurman garnered critical acclaim for her role in "Pulp Fiction." Since, she's starred in "Les Misérables" and "Kill Bill" and numerous other flicks.
Viola Davis (1965) 
Viola Davis has had minor roles in shows like "Law and Order" and movies like "Kate and Leopold," but it wasn't until her Oscar-nominated performance in "Doubt" that she began to receive the recognition she deserved. Since she's also garnered critical acclaim for her role in "Fences" and "The Help." She starred in ABC's hit series "How to Get Away With Murder."
From Amy Adams to Reese Witherspoon, here are 40 actresses who aren't letting four-plus decades slow down their career
Source: Read Full Article