VH1 'Couples Retreat' Taught Claudia Jordan to Fight for Her Relationship – Instead of Walking Away [Exclusive]
Claudia Jordan and boyfriend Kendal "KJ" Dismute went into the reality series, VH1 Couples Retreat feeling "stuck." But Jordan said the experience taught her to stay and fight rather than bail, which is what she used to do in previous relationships.
"When I was younger, if I had issues with a relationship, I hate to argue," she admitted to Showbiz Cheat Sheet. "I hate it, although I'm good at it, I don't like doing it. It gives me a lot of anxiety. So in prior relationships, we'd argue a few times, and I'd be out. I would not fight for it."
"I would just be like, 'You know what? There's 6 billion people in the world. I don't need to be here and be miserable.' This show kind of shows you, we learn from fighting for something and leaving everything on the table."
Claudia Jordan says 'Couples Retreat' shows how to fight for your relationship
Jordan appreciated that she learned the benefits of fighting for a relationship. "If you are going to walk away from something, you should at least give it the respect to leave everything on the table and put everything in before you make that move," she added.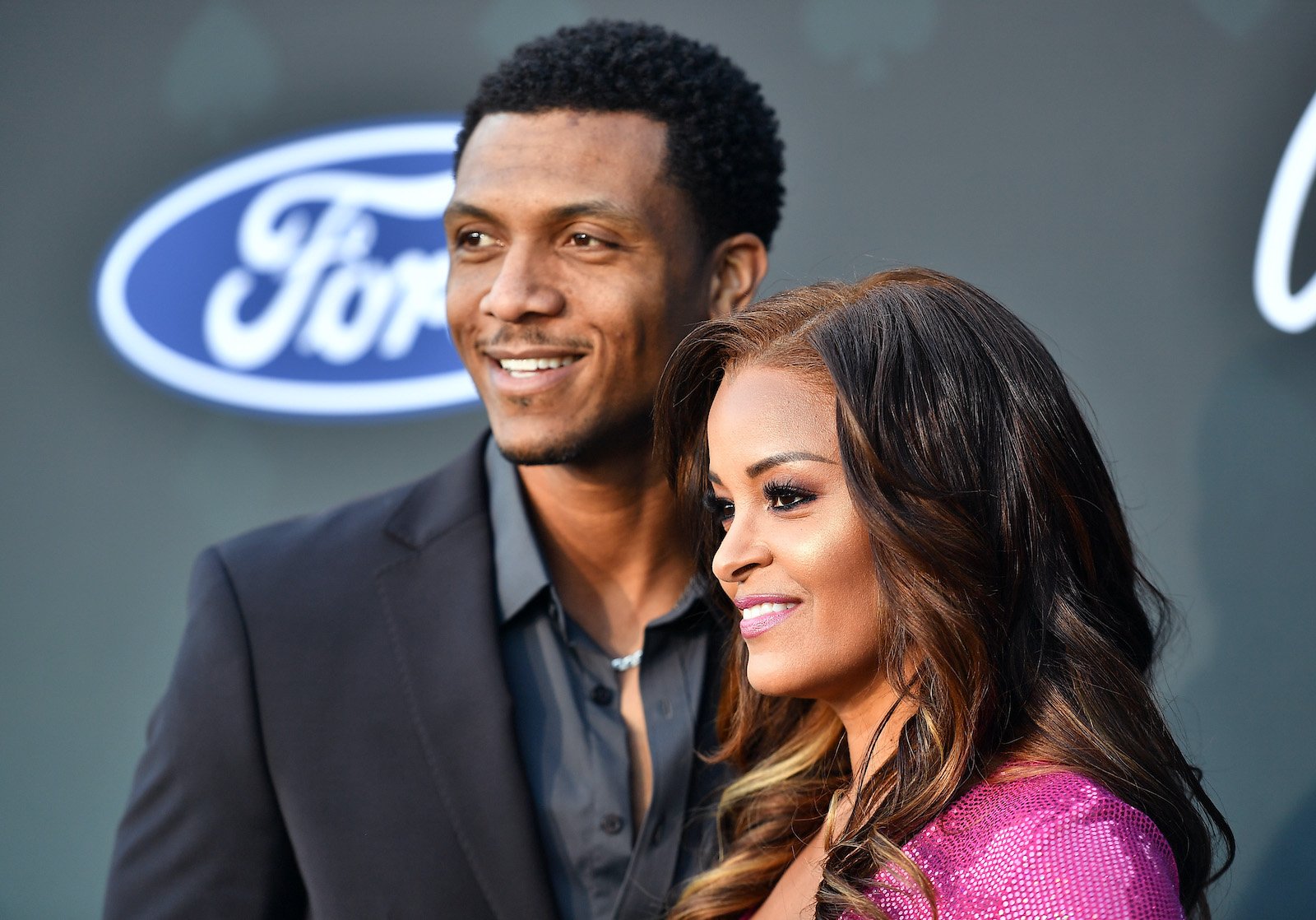 "And I think that's a good thing about these kinds of shows," Jordan added. "I think there's a lot of people out there that are reactionary. They're just like, 'Oh, you didn't do this? I'm out. You cheated once? I'm out.' And I feel like, you know, listen, you're going to meet another person with as many issues or if not more so, you're gonna have issues with where we're gonna be with. So I think this shows you how far some people want to go to kind of fight for their relationship. And that was a positive thing I think."
But Jordan admitted that she and Dismute did not experience a breakthrough in their relationship while on VH1 Couples Retreat. "A Mexican standoff," she described the couple's relationship. "You lower your gun. You lower your gun. No one lowers their gun. So you just stay there."
Why did KJ say he wasn't attracted to Claudia Jordan on the show?
Dismute said talking with a therapist was helpful. In the trailer, he stunned fans when he told the therapist – in front of Jordan – that he was not attracted to her. "A therapist helps," he said. "Having a moderator helps. That was probably the biggest thing I learned because normally we just deal with our own issues. But when you have somebody else actually ask the tough questions and you get to speak to them, this person is listening. Like, you just sit off to the side, but you actually feel it, hear it. And say, OK, I understand."
Dismute also wanted to clarify what was behind his remark that he wasn't attracted to Jordan on Couples Retreat. "For me, I don't have a just a simple, 'yes.' I really wanted to think about the reasons why yes, why no," he said. "And so at that point, I was like, let me just go ahead and say no. Because, of course, I'm supposed to say yes. But there's a reason why I'm not. Or a reason why I wasn't at the time. Of course, she's gorgeous, she's got a great body and all that stuff. She's attractive. There's no doubt about it. But there was a reason why I chose to say no at that point. And I think I explain."
For more on the entertainment world and exclusive interviews, subscribe to Showbiz Cheat Sheet's YouTube channel.
Source: Read Full Article