'Vikings': Will Fans See Bjorn Again? Alexander Ludwig Weighs In
In season 6 of Vikings, fans get to see Bjorn Ironside (Alexander Ludwig) as the King of Kattegat. He is forced to fight to keep his home safe from the Rus Viking incursion, and in episode 10, things don't go as he plans. Could we see Bjorn again in the future? Ludwig weighs in on the situation.
In the mid-season finale of season 6, the Rus have come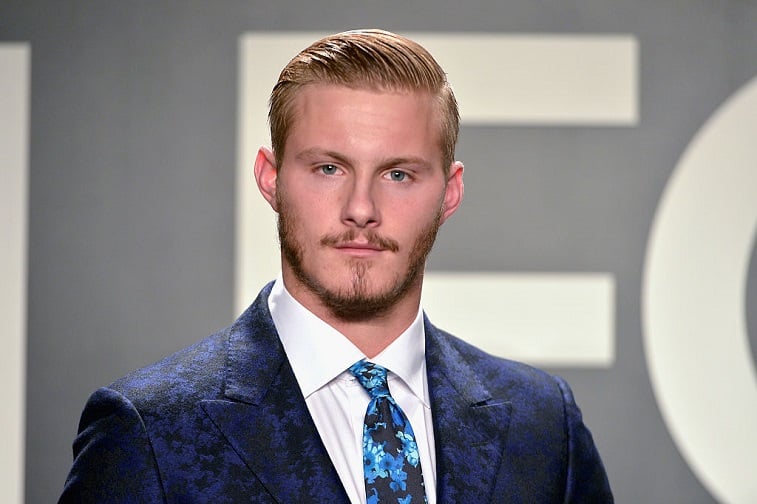 Bjorn's brother Ivar the Boneless (Alex Høgh Andersen) has allied himself with Prince Oleg (Danila Kozlovsky). They've arrived from Russia and are looking to take back Scandinavia. Bjorn finds an unsettling ally in King Harald (Peter Franzén) in hopes they can defeat the Rus, but it turns out they are no match for the large forces storming the beach and scaling the mountains nearby.
There is a moment when Ivar and Bjorn are both sitting on the beach talking. It's unclear if this is just visual interpretation or it's actually happening. Bjorn ends up being stabbed by what looks like Ivar on the beach in another scene. However, at the time of the attack, Ivar is somewhere else, so it's a little confusing.
Fans have a lot of questions
Fans can't stop debating about what actually happened toBjorn. Did he really die on the beach? Or does he somehow make it out alive?Does Ivar become the new King of Kattegat all over again? There's a lot ofquestions looming over everyone's heads and no one wants to wait to find out ifBjorn is still alive in the hit series.
Was it the right time for Bjorn Ironside to die?
RELATED: 'Vikings' Season 6: Was the Major Battle All in [SPOILER'S] Head? Fans Weigh In
Ludwig spoke with TV Guide about the mid-season finale and what's in store for Bjorn in the future. Ludwig was asked if he thought this was the right time for Bjorn to die, and of course he doesn't think it is. Bjorn has so much more life to live and no one wants to believe he met his end in such a way.
"Do I think — I mean, no. In the context of his character,no. But it's also kind of why it was perfect," Ludwig revealed. "Nobody wouldbe expecting that, which is why I think it's a genius move. It's something thatI had spoken to [creator Michael Hirst] about in a lot of ways, and I said thatI wanted Bjorn to go at the hands of somebody like Ivar. If it wasn't Ivar,then it would have been by his own hand or something so tragic that theaudience was just kind of floored by it."
Will fans see Bjorn again? Alexander Ludwig weighs in
Fans were definitely not expecting Bjorn to be stabbed, and it looks like he didn't make it off that beach alive. Ludwig says it's "so obvious" for Bjorn to somehow "save the day," so the fact that fans get that ending is shocking and unexpected. However, Ludwig does say fans will see "a version of Bjorn" in the future, which gives us hope.
"Because it's so obvious for Bjorn to finally come up andachieve all this greatness and take his brother down and save the day, and it'skind of what everybody secretly wants," Ludwig said. "And that's kind of what Iloved about the choice is that he goes — I'll tell you this though. He doesn'tgo without a fight. And whether or not he is still alive, you will see aversion of Bjorn is some way, shape, or form."
It sounds like Bjorn could return in some capacity. Fans areanxiously awaiting season 6B of Vikings to premiere to find out the truth.
Source: Read Full Article